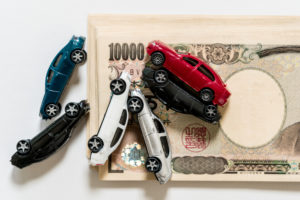 Denmark is the surprise entry from Europe in the top 20 countries that have seen the biggest increase in Japanese subsidiaries over the past 5 years, according to Toyo Keizai.  As you might expect, Asia dominates, with Myanmar #1 – having nearly 100 subsidiaries (compared to 11 in 2011), then Cambodia (50 up from 23).
Turkey, which is usually counted as part of Europe or EMEA by Japanese multinationals is at #3, with double the number of Japanese subsidiaries – 92 compared to 46 in 2011.  Then Mexico at #4 with a near doubling from 281 to 541 subsidiaries and Vietnam at #5 also nearly doubling the number from 528 to 972 – overtaking Malaysia and South Korea.
The increased Japanese presence in Denmark looks a little less spectacular in comparison, a 41% rise, from 37 to 52.  Other countries in the Top 20 like Thailand already had 1,777 Japanese subsidiaries in 2011, growing to 2,412 by 2016.  Singapore now has 1,386 subsidiaries (30% increase on 5 years ago) and Indonesia has 1,218 Japanese subsidiaries, a 61% from 5 years' ago.
Other European or EMEA countries who make the top 20 are Russia (44% rise from 133 to 192), Switzerland (40% rise from 77 to 108), South Africa (36% rise from 58 to 79), UAE (34% rise from 82 to 110) and Saudi Arabia, (23% increase from 39 to 48).
Toyo Keizai points to the regional attraction of Thailand, Myanmar, Cambodia and Vietnam which are increasingly connected by motorways and bridge building projects and are part of the ASEAN Economic Community  founded in 2015.  Furthermore, wages are lower than China, attracting automotive companies and Unicharm (nappies and sanitary products) to invest in production facilities. Japanese companies are also opening shopping malls and restaurant chains in the region.
Turkey has benefited from Free Trade Agreements with the Middle East and Central Asia and also part of a customs union with the EU, becoming a base for Japanese automotive manufacturers to enter those markets.  Mexico also has free trade agreements with  46 countries.
Vietnam has the third biggest population in the ASEAN region and is expected to grow further.  Japanese manufacturers such as Panasonic have based their regional headquarters there and also Japanese clothing and healthcare companies are investing in production.
Toyo Keizai does not explain the increase in Denmark but looking through our records, recently formed Japanese subsidiaries there include Mitsubishi Heavy Industries investing in wind energy, Opticon (sales of sensors), Shimano (sales of bicycle components) and Toshiba Global Commerce Solutions.
The countries in Europe with the largest numbers of Japanese subsidiaries are UK (875), Germany (764) and the Netherlands (451) according to Toyo Keizai.  We will blog at a later date about trends in those numbers.
For more content like this, subscribe to the free Rudlin Consulting Newsletter. 最新の在欧日系企業の状況については無料の月刊Rudlin Consulting ニューズレターにご登録ください。