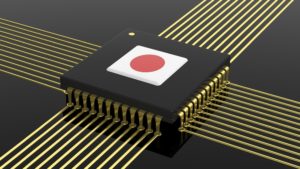 Sony has the most subsidiaries on a consolidated basis of any listed Japanese company, according to Toyo Keizai.  The only other Japanese company to come close to Sony's 1,292 subsidiaries is Nomura Holdings, who have 1,285.  Sony has certainly replicated this trend in the UK, with at least double figures in terms of companies with names that are some variation of Sony + Music or Sony + Interactive, plus the acquisitions it keeps adding.
Many other of our Top 30 UK and Top 30 EMEA Japanese companies also appear in the list, and have also been active acquirers, such as NTT (944 subsidiaries), Hitachi (864 a decrease on the previous year as they continue to reshuffle their portfolio), Dentsu (844), Mitsubishi Corporation (834), Sumitomo Corporation (664),Toyota (597), Mitsubishi Chemical (566), Itochu (555), Fujitsu (502), Panasonic (495), Honda (367), Canon (367).
Fujitsu will soon have one less though, as it was just announced in the Nikkei today that it will sell its shares in its mobile phone business to Polaris Capital.
For more content like this, subscribe to the free Rudlin Consulting Newsletter. 最新の在欧日系企業の状況については無料の月刊Rudlin Consulting ニューズレターにご登録ください。