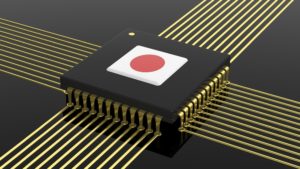 "Has Toyota Changed?" is the headline front cover article for Nikkei Business magazine (16th October 2017).  It features 100 testimonies from people from the traditional Toyota group of companies, and also those companies with which it has a relationship either through investment or collaboration.
It's a reminder of the huge influence and reach Toyota has – including in the EMEA region, as blogged previously. But it also illustrates how the advance of IT in the automotive industry means the balance of power is becoming more equal between Toyota and its suppliers, if they have the software and AI know-how it needs.
I've become increasingly aware of this shift myself. I was conducting a seminar for graduates at a supplier in the Toyota group in Spain recently – most of the graduate trainees had post graduate degrees in computer science. The silent, gleaming factory where we held the seminar made circuit boards and we all had to wear hairnets and anti static boots – to an industry outsider visiting, you would never have known it had anything to do with cars.
The Nikkei providers a useful summary of the extent of Toyota's reach:
Getting guchoku with Nvidia
One of the testimonies is from Masataka Ohsaki, country manager of Nvidia Japan.  He says Nvidia's CEO Jensen Huang visits Japan every three months and meets with around 20 Toyota executives for discussions and to review progress.  "He's an engineer, so he expresses his opinions very clearly…we are not just a sub contractor to Toyota, we are equal partners…we have to express our opinions, otherwise we cannot develop the high performance software needed for Toyota to use our Xavier AI supercomputer."
"In the AI world you have to be able to express your thoughts clearly – "if you do this you will improve performance" or "you can cut costs" or "it will be safer".  Of course it is not easy for Toyota to accept opinions from other cultures straight away, but it is important to debate.  It might make them feel uncomfortable to treat us as equal partners, but we have completely different technical skills to them, so there is no alternative.  Toyota has understood that in partnering with us we have to be "guchoku" (frank, tactless, simple honesty) in exchange of opinions.  I expect some Toyota people are confused by Nvidia's stance, but many have accepted it positively.  Because we are in an era of disruptive technology, Toyota has decided that it has to be of the mindset that can engage with a different culture like ours."
For more content like this, subscribe to the free Rudlin Consulting Newsletter. 最新の在欧日系企業の状況については無料の月刊Rudlin Consulting ニューズレターにご登録ください。