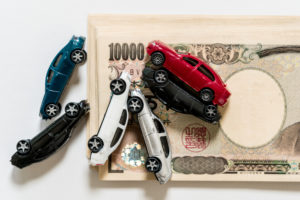 Itochu was stuck at the number 4 position among Japan's trading companies for many years, until the "genius" Masahiro Okafuji became President in 2010. Thanks to his management style, Itochu even managed to push Mitsubishi Corporation out of the top spot, and recorded its highest ever operating profit in 2017.
According to Diamond magazine, these achievements have their roots in the aggressive "vulture fund" techniques that Okafuji introduced. These are quite different from the usual trading company matching of demand and supply, middleman role. As Diamond magazine describes it, first of all, having taken control through acquisition of shares, the business model and organisation are thoroughly analysed, then the profitable areas are developed so that the share price improves, so that their shares can then be sold off at a profit. If there are any weaker businesses, even if there is a long history and the founder has nurtured them, they are cut away.  Itochu did this with various Japanese fashion and food acquisitions from 2010 onwards.
Of course trading companies can make profit in other ways from their acquisitions, by becoming involved in their supply chains and logistics.  Itochu also often sees brands as commodities, to be merged, sold off or cut back as necessary. This does of course mean that employees attached to those brands are also no longer needed.
Okafuji says with regard to human resource development "we are in commerce. So it is a question of knowing what makes money and what doesn't".  Diamond magazine contrasts this with other trading companies such as Mitsubishi Corporation "on the noble path" and Mitsui "focusing on commodities".
Itochu is in our top 5 Japanese companies in the UK, by number of employees – largely because it acquired garage chain Kwik-Fit in 2011, which has just under 5000 employees. It has other associated businesses too –  as I walked past my local Kwik-Fit garage recently I saw an Isuzu truck (Itochu has a large stake in Isuzu) with Stapleton's Tyres branding (also owned by Itochu) making a delivery.  It also owns First Response Finance – who provide instalment credit to sub prime customers wanting to buy used cars – and a car dealership chain in Germany.  There are no signs as yet of any selling off of these investments.
For more content like this, subscribe to the free Rudlin Consulting Newsletter. 最新の在欧日系企業の状況については無料の月刊Rudlin Consulting ニューズレターにご登録ください。