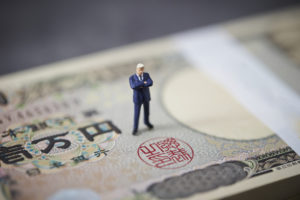 Pernille Rudlin will be facilitating a seminar in Frankfurt on October 25th 2018 – "Working Effectively in the Japanese financial services industry – Lessons from London"
Pernille has worked with most of the major Japanese financial services companies who are present in the City of London over the past 15 years and been involved in a number of post merger integrations across Europe.
Topics:
1. An overview of Japanese financial services in the UK and recent trends in M&A
2. Impact of cultural factors on Japanese financial services – attitudes to risk and impact on risk management, attitudes to responsibility and accountability and how this impacts corporate governance
3. Practical tips on what to do if you supply services to or work for a Japanese financial services company when you want to make proposals, instigate change or sell to a Japanese company and how to build relations with Japan HQ.
Further details including online registration and payment are available on on Eventbrite
For more content like this, subscribe to the free Rudlin Consulting Newsletter. 最新の在欧日系企業の状況については無料の月刊Rudlin Consulting ニューズレターにご登録ください。