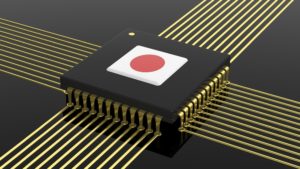 With over 1000 employees in its London operations, Mizuho is #26 in our Top 30 Japanese employers in the UK, although it has not made any overseas acquisitions recently which might boost its size in the UK, unlike other Japanese financial institutions.  However it has been building up a war chest to acquire fintech companies – although what impact it will have on its employees is ambiguous, as the Financial Times claimed last month that Mizuho is aiming to shed around a third of its global workforce over the next ten years, through greater use of information technology.
This looks to affect the operations in Japan primarily, and will be through natural attrition as Japan's rapidly ageing population means a large number of banking staff will in any case be retiring.
Mizuho Financial Group president Yasuhiro Sato has been very visible in the Japanese business media over the past few months, talking about the next phase of banking.  Mizuho was the result of the merger of Fuji Bank, Daiichi Kangyou Bank and the Industrial Bank of Japan in 1999, which in itself caused major headaches in the back office as it tried to integrate three different IT systems and multiple duplicate layers of bureaucracy, that are hard to eliminate in a culture where mass redundancies are taboo.
Sato says his strategy of One Mizuho is the answer to both the post merger integration and also the challenges that banks face post Lehman Shock.  One is to strengthen core capital, to ensure that major banks can never collapse again and the second is to ensure customer oriented business operations, as a financial intermediary rooted in real customer demands, with a strong sense of fiduciary duty.
One Mizuho should mean that customers are not simply offered loans or interest on their deposits but also other non-interest based investments, from the trust and securities side of the business.  The bank needs to become more like a consultant, listening to customers' hopes, understanding their family structures.
Instead of acting as a main bank to Japanese industry as in the past, Mizuho is looking to incubate new companies and foreign companies, taking a 15% stake in a fintech venture.
Mizuho's USP is that it is not a zaibatsu originated bank (unlike MUFG (Mitsubishi) and SMBC (Sumitomo and Mitsui) so it has a neutral view on Japan's industrial structure which means that its industry research division is often called on by suppliers who want to bridge the various keiretsu (conglomerate) supply chains.
Mizuho has also teamed up with SoftBank to create J.Score, a service which provides loans to individuals such as students, using personal, non-financial information to give credit scoring.
Sato justifies the Mizuho mission of "Contributing to Japan, Asia and the world" (which I have to admit, I have teased Mizuho employees about, as it seems to imply in English that these are separate non-overlapping entities) by explaining that Japan is the pivot for the megabank and is Mizuho's homeland.
For more content like this, subscribe to the free Rudlin Consulting Newsletter. 最新の在欧日系企業の状況については無料の月刊Rudlin Consulting ニューズレターにご登録ください。