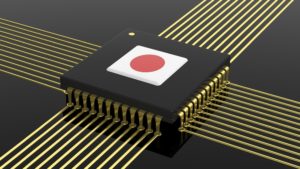 It's tough for Japanese companies to distil what makes them distinctive. Thanks to lifetime employment, most employees have no experience of other companies to compare and contrast their own company with.
One thing that Japanese companies have been excellent at, and have tried to replicate when they expand overseas, is their collaborative networks of companies or "ecosystems", working as supply chains or in consortia. A few Japanese companies have realised this is a strength, and are trying to incorporate collaboration with customers or co-creation with partners into their vision and values, to the extent that this is in danger of no longer being a differentiator.
Some new research from Nikkei Business usingTeikoku Databank's database of Japanese business relationships has come to the rescue with some fascinating insights on how Japan's business ecosystems have been evolving and how they differ from company to company.
The magazine feature starts with a 2 by 2 matrix to illustrate which big companies and which ecosystems are doing well and not so well over the past 5 years.  Matching this against our Top 30 Japanese companies in the UK and Europe, the category members are as follows:
++ Turnover growth was above average both for the company and its ecosystem:
+- Above average growth for the company but below average growth for its ecosystem:
Denso
Honda
Sharp
NYK
Nidec
Murata
Ricoh
Fujifilm
Astellas
–+ Below average growth for the company but their ecosystems had above average growth
Nissan
Sony
Itochu
Mitsubishi Corp
Sumitomo Corp
SoftBank
Marubeni
Mitsui
– – The company and its ecosystem both had below average growth:
Canon
Eisai Pharma
Sumitomo Electric Industries
Mitsubishi Chemical
Mitsubishi Heavy
Kao
Panasonic
Fujitsu
Takeda
Hitachi
Kyocera
Toray
Mitsubishi Electric
Panasonic stays faithful to its big ecosystem
Unsurprisingly the trading companies have the most companies in their supply ecosystem, but Panasonic beats trading company Marubeni to the number 5 spot with 55,781 companies in its ecosystem.  Mitsubishi Electric is at #9, SoftBank at #11, Hitachi at #12, Fujitsu at #14, Sharp at #19 for having the most number of ecosystem members.
Suzuki Motors, Isuzu, Daihatsu, Daikin, Kubota, Mitsubishi Electric and Sumitomo Corp all stay faithful to their supply chain, whereas Canon, Rakuten and Shiseido have low loyalty to suppliers.
Sharp's rationalization post acquisition by Hon Hai is showing – having reduced the numbers of suppliers in its ecosystem by 25% over five years – and it is also the least "faithful" amongst the electronics and IT companies. Fujitsu has also reduced its supplier numbers by around 10%, and Ricoh and Mitsubishi Electric have cut back a little too. Panasonic has remained relatively faithful and with the same number of suppliers over the past five years. Hitachi's supplier numbers have also remained steady, but less fidelity than Panasonic.  Canon and Sony have both substantially increased the numbers of companies in their ecosystems – presumably as they have diversified into new areas such as medical systems and entertainment.
Panasonic's ecosystem remains balanced across several sectors – manufacturing, ICT, logistics/delivery, retail, educational/professional and construction, whereas there has been a clear shift by Sony towards building up its ecosystem in educational/professional, ICT, retail, and logistics/delivery.  Sharp has shrunk its ecosystem in all sectors over five years apart from logistics/delivery.
Automotive supply chains
The reduction in suppliers that Carlos Ghosn started in the 2000s at Nissan has continued – the number of companies in its ecosystem has shrunk 40% over 5 years and it is also the least faithful of the car brands to its suppliers. Only Suzuki and Daihatsu have expanded their ecosystem, and are also relatively faithful to suppliers, as is Honda. Honda, Toyota and Mitsubishi Motors have all shrunk their ecosystems by around 10%, Subaru by 20% and Mazda by 30%.
For more content like this, subscribe to the free Rudlin Consulting Newsletter. 最新の在欧日系企業の状況については無料の月刊Rudlin Consulting ニューズレターにご登録ください。