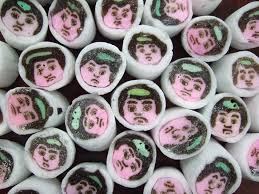 There are more than 80 listed Japanese companies who have more non-Japanese than Japanese employees, but are they truly global companies?
The companies with the largest proportions of non-Japanese employees are mostly electronics manufacturers with factories in Asia and China – Foster Electric (98.9% of its employees are non-Japanese), UMC Electronics (98.5%), Mabuchi Motor (96.4%) and Minebea Mitsumi (91.6%) for example.
Two of these have no non-Japanese in management positions, according to Toyo Keizai. (who define "management" as having management positions in the Japan headquarters). Minebea Mitsumi (with 9 non-Japanese managers representing 0.5% of management) has at least set a goal of having 10% of its management to be "diverse" and Toyo Keizai says there are more cases of, say, a Thai employee being seconded to Indonesia and then moving to Japan headquarters as part of a management development path – something that is more common in Western multinationals.
The Japanese company with the largest number of non-Japanese employees in absolute terms is Sumitomo Electric Industries – a big employer in the Europe, Middle East & Africa region too – with several automotive wire harness factories in Africa.  Other companies with large numbers of non-Japanese include the NYK group (due to employees manning ships and other logistics operatives) and NTT (who have acquired large multinational IT services companies like Dimension Data).
In terms of largest proportions or absolute numbers of non-Japanese in management in their headquarters, Nissan with 163 non-Japanese managers (5.9%) and Nomura with 181 non-Japanese managers (4.1% of management) are the standout companies in Toyo Keizai's Top 100. The only other companies in the ranking with non Japanese management in double figures are Panasonic (27), Honda (15), Denso (15), Dentsu (14), Fujifilm (14), Fujitsu (14), and Daikin (10).
It is very tough being one of a handful of non-Japanese managers in Japan HQ, and I would agree with Toyo Keizai's implication, that to offer truly global careers in a global company, both to Japanese and non-Japanese employees, the number of non-Japanese in management positions in the headquarters need to increase substantially in order to reach the kind of critical mass that makes a difference.
For more content like this, subscribe to the free Rudlin Consulting Newsletter. 最新の在欧日系企業の状況については無料の月刊Rudlin Consulting ニューズレターにご登録ください。