We are delighted to see our clients in Europe Astellas and Fujitsu join the Nadeshiko brand listing by the Japanese Ministry of Economy Trade and Industry (METI). METI has been announcing its picks for listed Japanese companies who are most promoting women's success (measured by ratio of female managers) and also their Return on Equity for the past 4 years now.   Other of our clients in Europe who have been selected again include Chugai Pharma, Hitachi, Nissan, Mizuho, and Daiwa Securities.
We have revised our Top 30 companies in Europe again – this time to include Japan Tobacco (another new entrant to the Nadeshiko list too) and Kyocera, bumping Nomura and Komatsu out of the Top 30.  Top 30 companies that have dropped out of the Nadeshiko list are Toshiba, NYK and Suntory.  Interestingly, neither of the Kyoto maverick companies Kyocera and Nidec disclose the proportion of women in management – a deliberate snub of Tokyo's bureaucrats and politicians?
We've included columns on the female manager ratio in Japan and also % of sales outside Japan, because we had a hunch that the more 'global' the company in terms of proportion of sales overseas, the less there would be women in management.  The overall average for the Top 30 is just under 5% which is lower than the Japanese national average of 6 to 11% depending on which survey you look at. We crunched the numbers and indeed there is a statistically significant, moderate negative correlation between the proportion of sales overseas and the number of women in management in Japan.  Why this  might be we would be delighted to discuss – and will discuss at our next Honsha Lunch in London.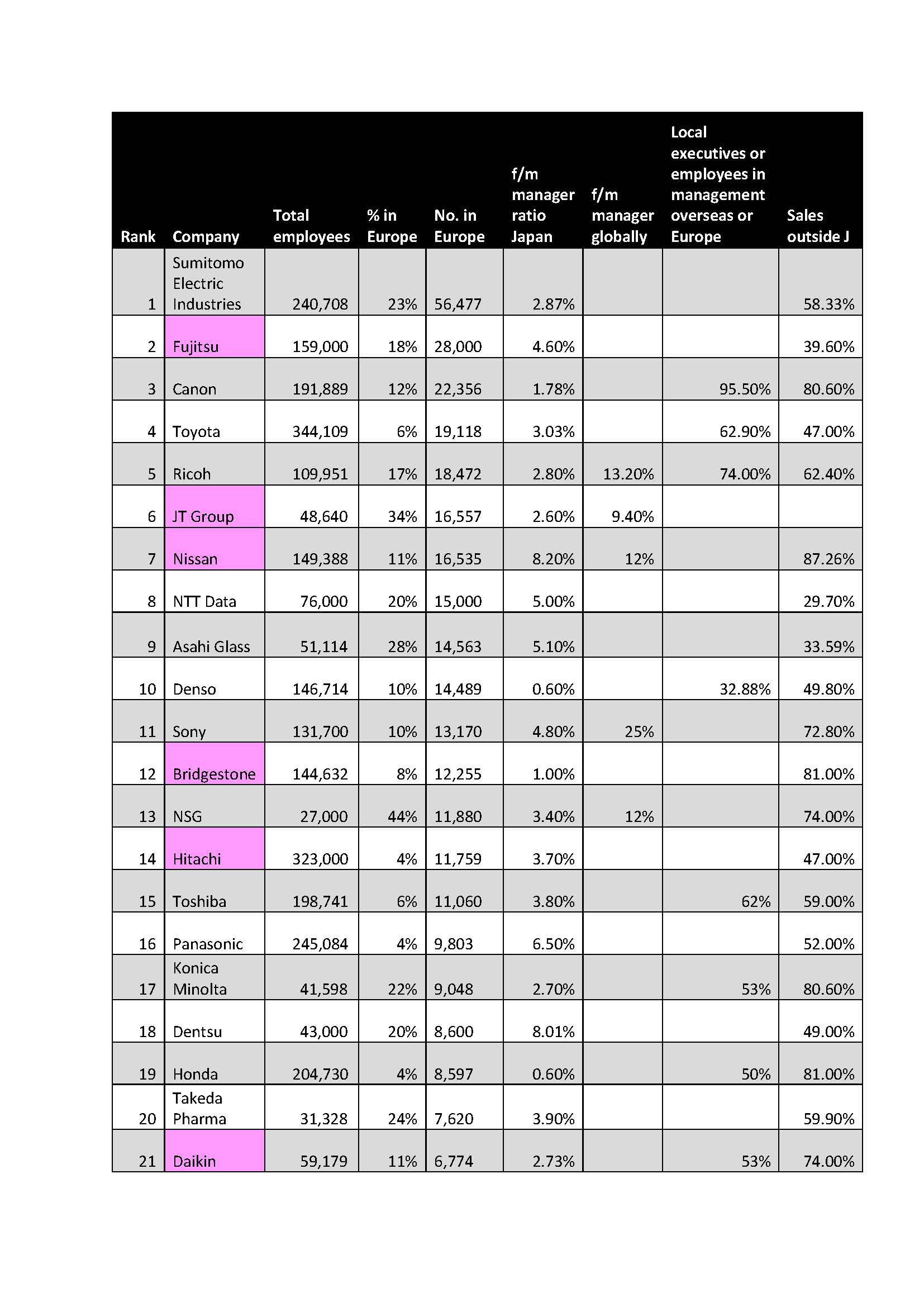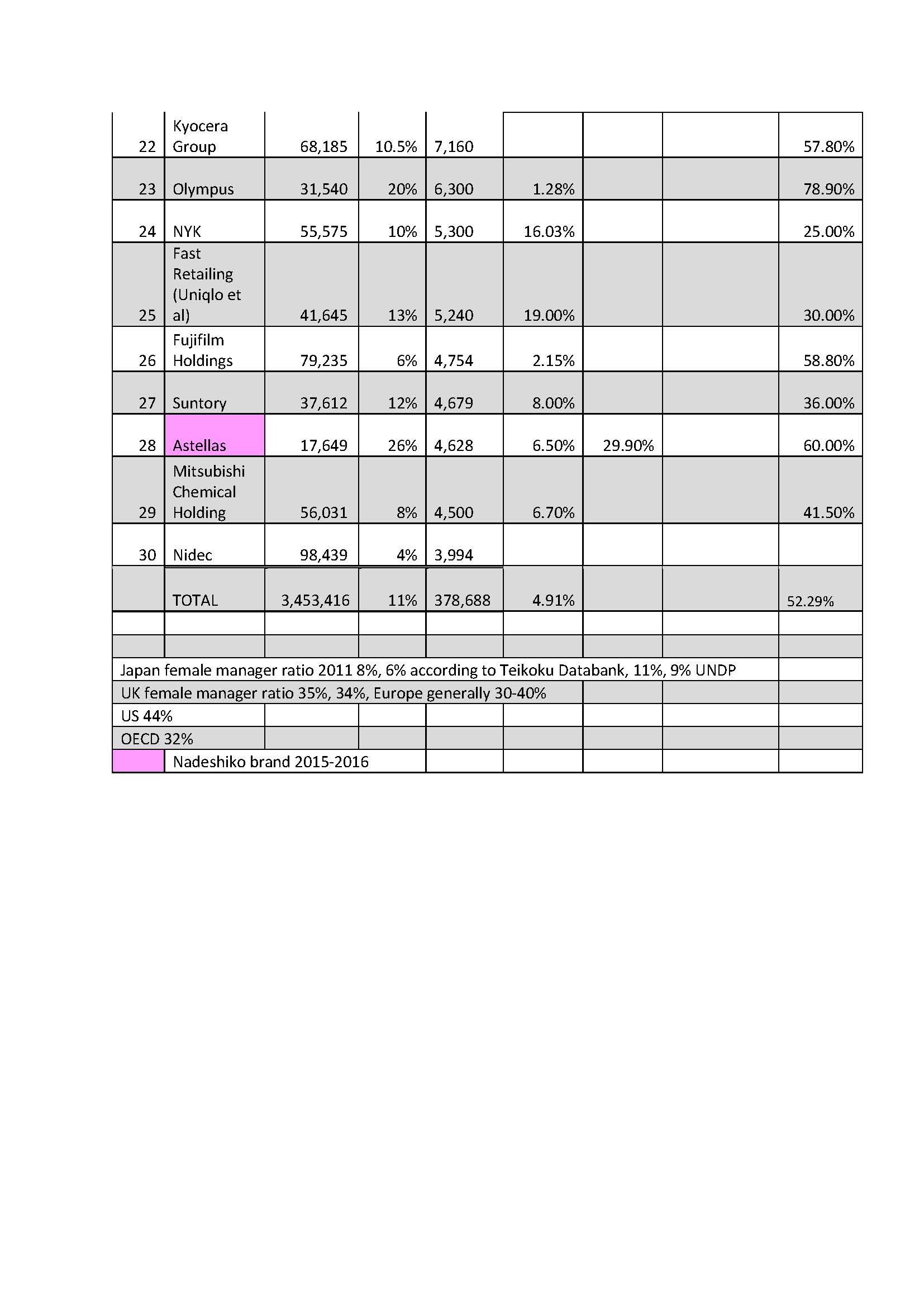 For more content like this, subscribe to the free Rudlin Consulting Newsletter. 最新の在欧日系企業の状況については無料の月刊Rudlin Consulting ニューズレターにご登録ください。