Rudlin Consulting provides expert analysis and consulting to people working in or with Japanese companies in Europe, Middle East and Africa.
Whether you want to approach a Japan-owned company as a customer, employer or potential investor, we can help you understand its corporate culture and strategy, and identify the people and processes necessary for success.
We can also provide cultural awareness training – as the exclusive representative in Europe, Middle East and Africa of Japan Intercultural Consulting.
For more insights into Japanese corporate cultures, subscribe to our free newsletter.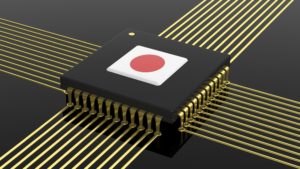 "Has Toyota Changed?" is the headline front cover article for Nikkei Business magazine (16th October 2017).  It features 100 testimonies from people from the traditional Toyota group of companies, and also those companies with which it has a relationship either through investment or collaboration.
It's a reminder of the huge influence and reach Toyota has – including in the EMEA region, as blogged previously. But it also illustrates how the advance of IT in the automotive industry means the balance of power is becoming more equal between Toyota and its suppliers, if they have the software and AI know-how it needs.
I've become increasingly aware of this shift myself. I was conducting a seminar for graduates at a supplier in the Toyota group in Spain recently – most of the graduate trainees had post graduate degrees in computer science. The silent, gleaming factory where we held the seminar made circuit boards and we all had to wear hairnets and anti static boots – to an industry outsider visiting, you would never have known it had anything to do with cars.
The Nikkei providers a useful summary of the extent of Toyota's reach:
Getting guchoku with Nvidia
One of the testimonies is from Masataka Ohsaki, country manager of Nvidia Japan.  He says Nvidia's CEO Jensen Huang visits Japan every three months and meets with around 20 Toyota executives for discussions and to review progress.  "He's an engineer, so he expresses his opinions very clearly…we are not just a sub contractor to Toyota, we are equal partners…we have to express our opinions, otherwise we cannot develop the high performance software needed for Toyota to use our Xavier AI supercomputer."
"In the AI world you have to be able to express your thoughts clearly – "if you do this you will improve performance" or "you can cut costs" or "it will be safer".  Of course it is not easy for Toyota to accept opinions from other cultures straight away, but it is important to debate.  It might make them feel uncomfortable to treat us as equal partners, but we have completely different technical skills to them, so there is no alternative.  Toyota has understood that in partnering with us we have to be "guchoku" (frank, tactless, simple honesty) in exchange of opinions.  I expect some Toyota people are confused by Nvidia's stance, but many have accepted it positively.  Because we are in an era of disruptive technology, Toyota has decided that it has to be of the mindset that can engage with a different culture like ours."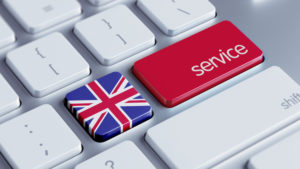 The 30 largest Japanese companies in the UK employed over 80,000 people in the UK in 2016, a 7% increase on 2015.  Less than a third of the annual results are in for 2017 but it seems this growth is not going to continue – in fact total employment at the 9 companies for whom figures are available so far shrank by 7.5% 2016-2017.
The Top 30 represent more than half the employment (140,000) commonly attributed to Japanese companies in the UK.  Two thirds of them have built upon major acquisitions.  The most notable entrant into the Top 30 in 2016 was SoftBank after its acquisition of ARM.  Acquisitions also accounted for the rapid growth in 2015/6 of Dentsu and of the MS&AD insurance group, who bought Amlin and Insure the Box.
The main new entrant for 2017 will be Sumitomo Rubber, who completed their acquisition of Micheldever, the UK based tyre suppliers, in February 2017.
But this is not enough to counterbalance the shrinking of Japanese service sector companies in 2017 – namely Fujitsu, Nomura, Fast Retailing (Uniqlo) and Yusen Logistics, part of the NYK Group.  SoftBank made good on their promise to increase their UK workforce, and automotive manufacturers such as Yazaki and Calsonic Kansei expanded in 2017, but Toyota cut back their workforce.
We won't know the full picture for 2017 until mid 2018 and it's hard to speculate whether any of this is Brexit related, or more to do with a long term regional re-balancing and restructuring, where multinationals integrate their back offices in the region into lower cost locations, and at the same time the management layer becomes more evenly dispersed, as teams become virtual, and move according to where key customers are based.
The ranking for 2016 is below.  For more detail on trends over the three years from 2015-2017 and how the numbers relate to global and European totals, as well as the history of Japanese M&A in the UK, please subscribe to our premium newsletter or contact Pernille Rudlin (pernille

rudlin

rudlinconsulting

com) for details of corporate subscriptions and customised reports.
Top 30 Japanese employers in the UK in 2016     (October 2017)
Rank
Company
UK employees y/e 2016
1
Fujitsu
9,849
2
Nissan
7,657
3
Itochu
6,697
4
Honda
5,430
5
Ricoh
3,702
7
Hitachi
3,484
8
Mitsubishi Corp
3,482
6
Toyota
3,233
9
Sony
2,937
10
Canon
2,744
11
Dentsu
2,571
12
Nomura
2,468
13
NSG
2,167
14
Mitsubishi UFJ Financial Goup
2,100
15
Denso
1,925
16
NYK Group
1,919
17
SoftBank
1,749
18
Calsonic Kansei
1,729
19
Konica Minolta
1,613
20
Sumitomo Corporation
1,405
21
Olympus
1,362
22
Yazaki
1,345
23
Brother Industries
1,254
24
Fujifilm Holdings
1,247
25
Unipres
1,237
26
Fast Retailing
1,100
27
Mitsui Sumitomo & Aioi Nissay Dowa
1,089
28
JT Group
1,086
29
Kao
915
30
Mitsubishi Electric
865
 TOTAL
80,361
The first Ghosn shock happened in 1999 when Carlos Ghosn became COO of Nissan and decided the survival of Nissan necessitated a radical paring back of the number of suppliers and smashing up the vertical keiretsu (enterprise group) that had been built up around it, largely in the Okayama region of Japan.  Around 90% of automotive suppliers lost work, but were saved by the fact that Mitsubishi Motors also had a major factory in the region.
Although Masuko Osamu, CEO of Mitsubishi Motors said, when Mitsubishi came under the umbrella of Nissan in 2016, that this would be a plus for automotive suppliers, because it would increase the number of orders they would receive, this has turned out not to be the case, according to Nikkei Business magazine.
The Renault Nissan Mitsubishi alliance is meant to bring cost savings and synergies, whilst bringing them into the top 3 car manufacturers.  Each of the three brands shares their technology on electric vehicles, driverless cars, IoT, parts and platforms, centralises purchasing, selects the technologies that they want and then develops their own models, targeted at different customer segments.
The Nikkei illustrates the article with a map showing the relative regional production concentrations of each brand – Renault, with 29 factories stretching from north western Europe down to India, and another cluster in Latin America, Nissan's 41 factories covering Africa, Australasia, Asia, USA and Brazil, and Mitsubishi Motors' 17 factories mainly concentrated in Asia, Russia and Brazil.
This heralds the beginning of the "Virtual Major [company]" according to the Nikkei – they do not actually merge, but work collaboratively in each region as if they were one company.  Which sounds great on paper, but I sense a lot of work for us cross cultural communication consultants arising from it!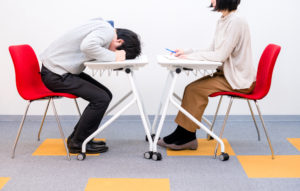 There has been a marked increase in the number of clients asking me to provide training for Japanese expatriate managers in Europe on giving feedback and performance appraisals. I'd like to think this is because our marketing is having an impact – but on talking to the HR departments of our customers, it seems they have become aware of an increasing number of workplace conflicts between Japanese managers and their teams.
European employee dissatisfaction with Japanese managers' feedback style is not a new issue. Complaints usually include that no feedback is given, or only negative or quantitative feedback. I usually explain that giving feedback is not as embedded in Japanese workplace culture as in Europe. Also, Japanese employees are used to working collaboratively as a team rather than having individual performance evaluated. The best employees are deemed to be the ones who look to improve themselves without having to be told.
I remember when I was working in Japan in the 1990s, many Japanese companies started introducing seika shugi (performance based systems) but often not very successfully. Evaluating individuals ended up destroying the collaborative, knowledge sharing work environment that is one of the strengths of the Japanese workplace.
The Japan HQ appraisal systems that have developed since the 1990s are much more quantitative than European systems. The manager gives numerical scores not just for performance and achievement of objectives, but also of behaviours, mindsets and competences. In Europe, we usually just give qualitative assessments of the latter, such as "meets expectations" or "exceeds expectations" or "below expectations".
I suppose the Japanese quantitative approach seems more objective, and less personal. Numbers can be analysed across the whole company, and are not subject to interpretation or language barriers.
European managers use qualitative appraisals to stimulate a dialogue about what expectations they have for each individual and then come to an agreement on development opportunities for individual employees in terms of support that they need from the manager, training needs and potential career paths.
The norms of the workplace are rooted in our educational systems
My experience of the Japanese education system is that exams are of factual knowledge and knowing how to do something, often using multiple choice tests. Such exams assume there are clear right and wrong answers.
European education focuses more on critical thinking and understanding the reasons behind something. Exams are essay based, even in science. Scores are partly on getting the facts or the methodology right, but also on the quality of your arguments and the evidence you bring to prove your point.
Consequently, European employees do not unquestioningly accept numerical scores for individual behaviours, mindset and competences. They expect a manager to set clear expectations, give regular feedback and then be able to explain, with evidence, why the employee has met or not met them when challenged. The millennial generation is particularly demanding in this respect.  No wonder Japanese managers need training on this – it's not just a language issue.
The eagle eyed will have spotted that our revised ranking below for the top 30 largest Japanese employers in Europe for the year ending 2016 is not quite in rank order.  Only a third of the reports covering the financial year ending 2017 are available but based on what we can dig out, we can say that acquisition hungry Nidec have topped 10,000 employees in Europe so will be higher than their 2016 ranking.  Dentsu Aegis have also been gobbling up agencies and Bridgestone has acquired a couple of tyre companies in France.
Some of the more established technology brands have been acquiring around Europe too such as Panasonic (Ficosa in Spain, Zetes in Belgium), Konica Minolta (Mobotix in Germany, Dactyl & OMR in France) and Sony (eSaturnus in Belgium, Plumbee and Ministry of Sound and TruTV in the UK).
At the same time, Japanese companies are beginning to consider exiting investments, which is a relatively new development.  Some have had this forced on them of course, like Toshiba selling Landis & Gyr and Westinghouse. Lixil was a new entrant into the top 30, having acquired Grohe, the German bathroom company and Permasteelisa, the Italian construction company but is now in the process of selling the latter to a Chinese company. "It may have been forced to sell assets it had trouble integrating" according to a source quoted in the Financial Times.
Hitachi, having acquired German company Metabo in 2015/6 is now selling it off with the sale of its power tools division to KKR.
Toshiba may well fall out of the rankings as a consequence of selling off its businesses and Takata may no longer qualify as a Japanese company, as it is about to be acquired by Chinese company Key Safety Systems.
For the full report of the M&A activities of the biggest Japanese companies in Europe, please subscribe to our premium newsletter or contact Pernille Rudlin (pernille

rudlin

rudlinconsulting

com) for details of corporate subscriptions and customised reports.
| | | | | |
| --- | --- | --- | --- | --- |
| Rank | Company | Total EMEA employees y/e 2015 | Total EMEA employees y/e 2016 | % change |
| 1 | Sumitomo Electric Industries | 56477 | 56273 | -0.36% |
| 2 | Yazaki | 45200 | 47600 | 5.31% |
| 3 | Fujitsu | 29467 | 28707 | -2.58% |
| 4 | Canon | 22356 | 24826 | 11.05% |
| 5 | Hitachi | 11759 | 19984 | 69.95% |
| 6 | Ricoh | 18525 | 18643 | 0.64% |
| 7 | NTT Data | 15000 | 18000 | 20.00% |
| 8 | Toyota | 19118 | 17445 | -8.75% |
| 9 | Asahi Glass | 14563 | 16153 | 10.92% |
| 10 | Nissan | 16535 | 16149 | -2.33% |
| 11 | Toyota Tsusho* | 15500 | 15750 | 1.61% |
| 12 | Denso | 14489 | 15646 | 7.99% |
| 13 | JT Group | 12150 | 15516 | 27.70% |
| 14 | Dentsu* | 11000 | 15000 | 36.36% |
| 15 | Bridgestone (only for Europe) | 12255 | 12932 | 5.52% |
| 16 | Takata | 12518 | 13400 | 7.05% |
| 17 | Sony | 13170 | 12530 | -4.86% |
| 18 | NSG | 12043 | 12358 | 2.62% |
| 19 | Nidec | 3994 | 4545 | 13.80% |
| 20 | Konica Minolta | 9048 | 9824 | 8.58% |
| 21 | Panasonic | 10163 | 9981 | -1.79% |
| 22 | Toshiba | 11060 | 9923 | -10.28% |
| 23 | Lixil | 2298 | 8743 | 280.46% |
| 24 | Honda | 8597 | 8111 | -5.65% |
| 25 | JTEKT | 7262 | 7292 | 0.41% |
| 26 | Itochu* | 7200 | 7200 | 0.00% |
| 27 | Daikin | 6774 | 7175 | 5.92% |
| 28 | Kyocera Group | 7159 | 7338 | 2.50% |
| 29 | Fast Retailing | 5240 | 6450 | 23.09% |
| 30 | Olympus* | 6400 | 6400 | 0.00% |
| | TOTAL | 437,320 | 469,894 | 7.45% |
*Best estimate as figures not disclosed in annual report
Japanese companies' investment in their brand marketing, particularly their websites, may have more to do with attracting graduates from Japanese universities than attracting new customers in my experience.  Given that lifetime employment is still crucial to the big traditional companies (and still something many graduates aspire to), this is not surprising.
So Toyo Keizai's survey of how the current graduate job seekers in Japan rate potential employers at the beginning and end of the recruitment process is a good indicator of the health of the brand and how well it was communicated to the job seekers.  This year the megabanks such as Mizuho (#1) and MUFG (#3)  are still in the Top 3 most highly rated employers even after the recruitment process, along with travel sector companies like ANA, JAL and JTB.  Other financial services companies like Nomura, Daiwa and Sompo are also in the top 10 with the other megabank, SMBC at #11.  This is much in line with the previous years' graduates' rankings.
Toyo Keizai notes that food and beverage companies seem to be increasing in popularity – Morinaga, Kagome and Kikkoman have all become more popular during the process and compared to last year.  Other major companies whose ratings improved dramatically over the recruitment process (so people got to like them once they met them) and are also more highly rated this year than by the previous year's graduates include Panasonic (up to #39 from #156 last year at the beginning of the process), Mitsubishi Electric (#41 from #154) and Toyota (#35 from #57) and Fujitsu (#47 from #210).
Trading companies such as Mitsubishi Corp, Mitsui, Sumitomo Corp and Itochu whilst still in the top 50, seem to have lost popularity compared to last year.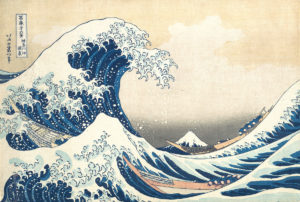 "Don't give up on expressing your concerns to the British government, but also start putting your contingency plans into action now" was the response from Haruki Hayashi, CEO of Europe & Africa for Mitsubishi Corporation to a question at the end of a lunch seminar in London I attended earlier this month, along with 150 mostly Japanese business people.  The question had been "if we won't know until October 2018 the likely shape of the agreement between the UK and the EU, won't it be too late to put our contingency plans into action by then, in time for March 2019?".
To another question regarding the possibility of a second referendum, Hayashi responded – "however desirable, might it not have the same result? And aren't the British too proud to have a second referendum?"
Hayashi's speech was a geo-political, economic and risk analysis of the impact of Brexit.  He started by hinting that the meeting between Ambassador to the UK Tsuruoka (who was present at the lunch) and the Japanese Chamber of Commerce and Industry in the UK (JCCI UK) that morning had been encouraging – that the ambassador said Theresa May's visit to Japan had been fruitful in the sense of being a reaffirmation of a common vision on security, economic issues and global partnership and also that there was clear agreement that the EU Japan agreement would be the basis for a quick agreement between UK and Japan.
But then he shared a classic Mitsubishi Corporation political (including security, business environment) risk versus economic impact matrix, plotting the key countries in the EU along with Japan.  Unsurprisingly, he predicted the UK economic impact to decline and political risk to increase from its current position clustered with France, Germany, Japan, Italy, Spain and Poland.
"London is the UK"- and up until now, the UK was the EU for Japanese expats
Nonetheless, from Japan's perspective, the UK is currently so dominant in terms of Japanese presence in the EU, it will take a while for this to unwind.  I hadn't realised quite how dominant in terms of where Japanese themselves are located – there are around 207,000 Japanese living in the EU, and around a third of those are in the UK, with 90% of those in England and over half in London.  "London is the UK for Japanese" said Hayashi.  There are around 1000 Japanese companies in the UK, around a third of them are members of the JCCI UK.  This represents 15% of the 6465 Japanese companies in the EU, which is not far from the 16% of EU GDP that the UK economy represents or the 13% of the population of the EU that the UK represents.
But as I have blogged elsewhere, it is the size and function of these Japanese companies, and also I now realise the density of the Japanese expatriates in them, which is where the UK has been dominant – many of the Japanese companies in the UK are the regional headquarters, and most of their Japanese expatriates are located there.
The UK also took the lion's share of Japanese investment into the UK.  Hayashi pointed out here was a big increase in Japanese acquisitions in the UK from 2010, particularly in 2016, with Mitsui Sumitomo Insurance acquiring Amlin and Softbank acquiring ARM (although I see the latter as an investment rather than an acquisition in the sense of integrating or accessing a market).
Japan's soft power – more British visit Japan than Japanese visit the UK
Japan's soft power in the UK is very apparent too – Hayashi listed up all the British brands that aren't Japanese, but are Japanese influenced, like Yo! Sushi, Wagamama, Wasabi, Itsu and Superdry.  And I can testify to his point that the Mitsubishi Corporation sponsored Hokusai exhibition at the British Museum was completely sold out. More British people now visit Japan than Japanese visit the UK – the cross over being in 2011 – 292,000 visited Japan last year, 75% of whom were tourists, whereas Japanese visitors have been at a fairly stable 220,000 to 240,000 a year to the UK.  And British tourists spend more than Chinese tourists – because they stay longer and spend more on accommodation.
Japan's voice is being heard more than a few years' ago
Hayashi pointed out how the share of global GDP has shifted over the decades from the traditional West to China and India, and that EU integration seems to be losing pace. Japan can take leadership, to continue to support globalization and rebuild it to include China and Russia.  Hayashi says he was initially rather embarrassed at the coverage his comments about Brexit got in the Guardian newspaper, but now he thinks it was fair, and that as British people do read the newspapers, it's important for Japanese companies to have their voices heard in the media – for which they need to have a focused message.  "Write to UK ministers about your concerns.  Don't give up.  Start now".
I've uploaded a rather wobbly recording of my interview on Sky News regarding Brexit, Theresa May's visit to Japan and Japanese business in the UK here.