Rudlin Consulting provides expert analysis and consulting to people working in or with Japanese companies in Europe.
Whether you want to approach Japan headquarters (the 'honsha') as a supplier, subsidiary or partner, we can help you understand its corporate culture and strategy, and identify the people and processes necessary for success.
We can also provide cultural awareness training for your employees, as the exclusive representative in Europe of Japan Intercultural Consulting.
For more insights into Japanese corporate cultures, subscribe to our free newsletter.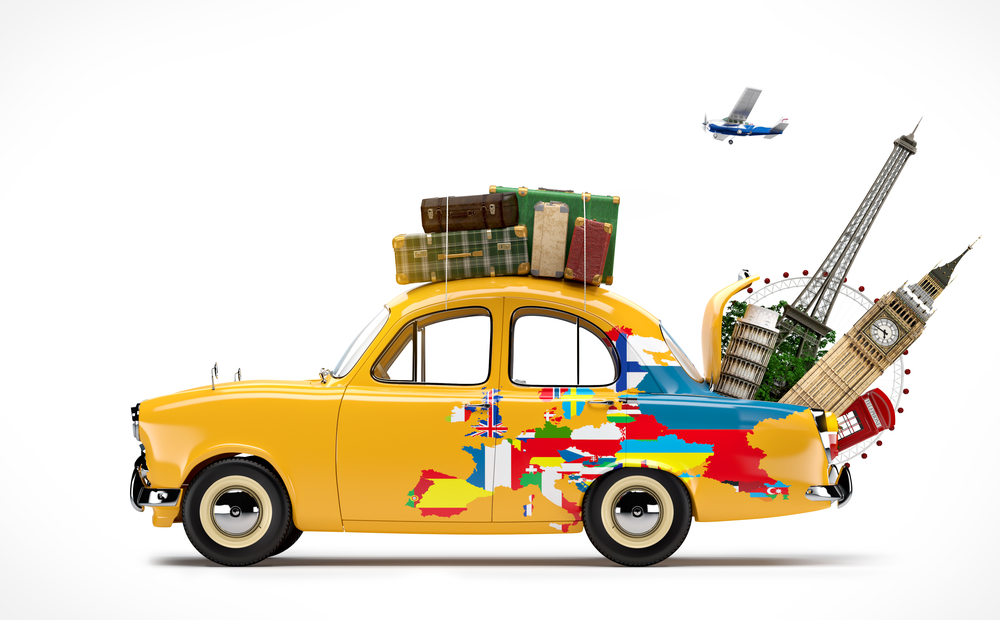 The announcement earlier this year by the Japanese government that they want to revise the Labour Standards Law to require companies to ensure that workers take their paid leave allowance has attracted a fair amount of attention in European media.  Japanese employees are entitled to an average of around 18.5 days a year but typically only take around 9 days.
Japanese employees are admired for the dedication to work shown by the long hours they put in, but many European managers, particularly Germans, worry that overtime is also a sign of poor management, or could lead to health and safety problems if workers do not take time off to "refresh" themselves.
Europeans are much keener than Japanese or Americans to take their full allocation of vacation days.  EU legislation mandates that all 28 member countries must by law grant all employees least 4 weeks' holiday. The implementation of this legislation varies greatly from country to country however.
The French and the Nordic countries are famous in Europe for taking the most holidays.  One survey showed that the French take all 30 of the days they are statutorily entitled to (this includes Saturdays).   They can add up to a further 22 days of holiday as compensation if they work more than 35 hours a week.
Nordic countries have 25-30 days entitlement, and there is an almost universal summer holiday from early June through to the middle of August when most families disappear to the coast or to an island for the whole of the summer.
In Germany, there is a variation from state to state beyond the statutory minimum of 24 days for workers, because each federal state sets additional public holidays and determines the school vacation periods.
We British like to think of ourselves as the most hardworking of the European nations.  Although 28 calendar days are statutorily guaranteed, this can include public holidays.  The norm for most companies is to offer 25 days, in addition to the 8 or 9 public holidays.  There is a trend now for British companies to offer a menu of employee benefits, which includes the ability to buy and sell days of holiday allowances.  Unused holidays can also be carried over to the next year, but there is usually a cap on the number of days.
British school summer holidays are much shorter than in Nordic countries and residential children's camps are not as commonly used in Europe as in the US, so parents do expect to be able to take at least two weeks' break in the summer time to holiday with their children.
Consequently, if you are running a pan-European company or team, you have to put mechanisms in place for employees in many different countries to book their holidays well in advance, so that there is sufficient staff cover even during peak holiday times.  Furthermore, there are concerns now that even when on holiday, conscientious employees are checking their smartphones for work email.  Daimler hit the news headlines recently for implementing a system which auto deletes emails during vacation times, to make sure employees relax properly.
(This article was originally written in Japanese for Teikoku Databank News)
That headline for
the interview in the Nikkei Business online magazine with Softbank caught my eye partly because for the first time we are about to provide some cross cultural training on Korea for a client in the UK, and it turns out it caught the eye of other Nikkei readers too, as it came top of the ratings for most viewed article for last month.
The question that triggered his remark was asking why he chose to use his Korean surname, Son, instead of the Japanese name, Yasumoto,  that the rest of his family used.  Son said he chose to adopt the surname when he was 16 and moved to the USA.  As a child in Japan, despite going by his Japanese surname, he teased for being a "Chosenjin" (old fashioned term for Korea, implying North Korea) and even had stones thrown at him.  To this day he is attacked online for his ancestry.
When he returned to Japan and founded his own company, he had the choice of using his Korean surname or his Japanese surname, as both were on his passport.  "To live in Japanese society, it would have been better to use Yasumoto.  There are many celebrities and sportspeople [of Korean ancestry] who do this.  I'm not criticising them for that.  But even now there are still various invisible handicaps [to having Korean ancestry] which are causing pain and anguish to people, even small children.  When I was at primary school and junior high, I even thought about killing myself, quite seriously."
"My family were opposed to me doing it… but I thought that those children in Japan who are having a hard time should see even just one example of someone using their ancestral name and overcoming all those handicaps to succeed.  My family were worried of course that if I used the Son name then they would all be exposed…. called "Kimchi eaters".  I told them they could pretend I was not part of their family.  They are strong adults and can cope with a bit of discrimination, unlike children, who need some rays of hope."
"Japan's industries have lost their confidence, are collapsing or turning in on themselves.  I wanted to make sure that at least one company took on the big enemies in the USA – that way I could contribute to society.  It's not just our company now, but also Yanai (of Uniqlo/Fast Retailing), Nagamori (of Nidec), Rakuten, DeNA – there are signs that Japan can come back to life.  It's important to look after those who have fallen by the wayside if you are opposing discrimination, but it's also important to have success stories that are rays of hope – to be praised as a Japanese Dream, Japanese Hero by society."
Hitachi is seen as inward looking, conservative and lacking in commercial sense by business people in Japan, but outside Japan it is seen as a motivating place to work, exciting and cool by employees of Hitachi's overseas subsidiaries such as Hitachi Rail Europe and Hitachi Data Systems, according to Nikkei Business magazine.
Could this help change Hitachi domestically?  Currently Hitachi has over 1000 employees with PhDs working for them in Japan, generating many patents, but this technical strength does not seem to be translating into sales.  The improvement in profits is largely due to withdrawing from unprofitable businesses such as mobile phones and LCD screens and also the contributions from social innovation business overseas.  It is not due to any ground breaking innovation in products or services.  It is also seen as being self centred, and not often forming alliances with other companies.
In the rail business however, Hitachi has taken the biggest share of rolling stock orders through to 2019 in the UK.  Hitachi first opened an office in the UK for its rail business in 1999, with just one expatriate staffing it.  It is now seen as the most powerful train supplier in Europe, according to an executive from Virgin Trains.  It has had to completely overhaul its designs however, to cope with the UK's old fragile railway bridges.  Procurement specs for everything from engines, radiators and pumps were reviewed and the body used as  much aluminium as possible to lighten the weight.  "We were able to use all the expertise we had developed in Japan" says Koji Wagatsuma of Hitachi Rail Europe. "Hitachi's strength is not just IT, but that we know the operational side of various industries really well", says Shinya Mitsudomi, CSO of Hitachi Rail Europe.
The other secret of Hitachi Rail's success is "true delegation", says the Nikkei.  Instead of relying on history and performance within the company, Hitachi has given responsibility to those who know the market best.  There is a big difference between the UK and Japanese rail markets, in that the risks taken by the supplier in bids are much greater.  It is necessary to guarantee how many people would be needed to run the system per year, and what the lifecycle cost will be.
Alistair Dormer, the CEO, has clearly been a driving force in Hitachi Rail's success.  He likes to hold regular town hall meetings, where he consistently promotes the company's mission and vision.  Ted Yamada, head of HR at Hitachi Rail Europe says "to hire the best people, it's not just about the remuneration, but to make sure they can get a feel of the kind of company they are working for."  Not only the CEO but also the chairman of Hitachi in Japan, Hiroaki Nakanishi, is a good story teller.  As I repeatedly point out in my training sessions, because most Japanese companies are the "family" type,  storytelling and parent figures are far more important in giving direction than targets or strategies or policies or structures.
A further feature that Nikkei Business picks up on, is that Hitachi is beginning to pull together virtual company structures, most notably for Hitachi Data Systems.  We were moving towards that when I was at Fujitsu – I think IT companies are probably best suited to this kind of organisation – where services have to be provided globally so it makes sense to have teams and hierarchies which span several regions.  It does mean a lot of travel to work well – one Hitachi Data Systems director says he has 56 Japan entry stamps on his American passport.  Conversely, Japanese engineers travel regularly to the UK and the US.
The feature finishes with an interview with Hiroaki Nakanishi, who comes up with a few punchy quotes.  Asked about the impact of Hitachi putting non-Japanese at the top of various regions, he says it has an instant effect on the mindset of the Japanese employees, who now realise that they have to persuade a foreigner of their ideas, so all the "Japanese only" methods they have used in the past will not work.  Consequently, decision making and execution have speeded up. Everything in the value chain from marketing to sales, development to production and after sales service have to be overseas.  So it's not possible for Japanese to be seconded abroad and manage everything.  Most  of the executives are local, non-Japanese.  "Before now, Japanese companies would build a factory overseas, but just transfer manufacturing knowhow, and then when it was completed, the head of manufacturing in Japan would fly over and play lots of golf.  That's just no longer feasible."  Since Jack Domme took over at HDS, objectives have been set for individual employees and decision making has become more transparent.  HDS is now well regarded by others as a company which would be an enjoyable challenge to work for.  "Starting small and growing big is just fooling yourself  – there are no dreams or hope in that.  People with ambitions will not join such a company" says Nakanishi.  "We are still a Japanese company, and so there will be some parts which are difficult for non-Japanese to understand, so not being Japanese might be a bit of a handicap" but maybe no more than Siemens is a German company, or GE is American, Nakanishi adds.
In the UK I would be regarded as part of Generation X but in Japan I am in the Bubble Gang, of people aged 45-49 who joined a major Japanese company straight out of university between 1988 and 1992 – at the very end of Japan's economic "Bubble Era". I graduated in 1988 but did not join Mitsubishi Corporation until 1990, spending two years at a US PR company first. And actually, because I transferred to Mitsubishi's Tokyo headquarters in 1992, my company ID number started with 92, and I was therefore regarded as being a member of the 1992 graduate intake, despite my protests.
After a period selling building materials in Japan, I transferred to the HR department, where we tried to set up an international HR system which was intended to make the year of joining less relevant and therefore Japanese traditional seniority based promotion less rigid. This was meant to ensure non-Japanese, mid-career hires had more chance of being promoted appropriately, but twenty years on, elements of the old system still persist in Mitsubishi and elsewhere. I was given the title of manager at the time, but didn't really manage anything in the Western sense of the word – having no team or budget under my control.
If I had stuck with the company into my late 30s I may well have become a 'proper' manager, attaining the kacho (team leader or section chief) grade under the Japanese system, and who knows, ten or so years later maybe even made it to bucho (General Manager – head of a department) as some of my friends from that time have recently done.
Contemplating that future at the age of 33, when so many of my MBA class were already running businesses, put a chill in my soul and I decided to leave Mitsubishi after 9 enjoyable years.
It's not often you get a chance to see how your career might have panned out if a different choice had been made, but thanks to a special feature in the Nikkei Business magazine on the Bubble Gang, I now have more insight, and it has reassured me that I probably took the right path.
The article sets out the following phases:
Entrance ceremony day 1988-1992
So many new graduates joined – up to a 1000 in some cases – that the company has to hire the Budokan for the entrance ceremony
2-3 years on – Japan's "Loadsamoney"
A separate envelope full of cash is handed out at bonus time, making a 24 hour working day bearable. Hanakin (Flower Friday – the equivalent of POETS day in the UK) drinking to the small hours, including Y50,000 bottles of champagne and waving Y10,000 notes to flag down taxis
5 years on – the Bubble bursts
It's a slow burst, from the initial bubble burst in 1990, when asset prices started to plummet, through to 1997, with the Asian financial crisis, and the collapse of Hokkaido Bank, the Long Term Credit Bank of Japan and Yamaichi Securities. Friends start to lose their jobs. The wife wants to go back to her family.
10 years on – no team, but performance based pay introduced
Companies like Fujitsu and Mitsui introduce performance based and potential based pay systems. You start to worry about what level of bonus others in your cohort are getting. Due to a hiring freeze, you don't have any juniors working for you, so end up having to do admin work yourself.
15 years on – the company recovers, but your pay doesn't
Thanks to a cheaper yen, exports boom and the company results improve, but your pay level does not. Some of the other high fliers in your cohort make it to kacho, but you don't. Your daughter, whom you struggled to get into a private high school, seems to have lost her mojo too.
20 years on – the Lehman Shock
Every industry suddenly goes into recession. Elpida Memory enters bankruptcy and Panasonic and Sony are in tatters. You start to envy the old guys with their golden goodbyes and full pensions.
25 years on – what do I do now?
Sharp seems to be on its last legs, Toshiba is hit by an accounting scandal. Is my company OK? Drinking with old friends, there are more grey hairs and wheezing than before. Even your highflier friend has applied for early retirement. Younger colleagues are looking at you, still only a kacho, coldly. Should I stay or start my own business or change companies?
The feature then looks at the fate of one man at Sharp. He is called to a seminar by a department called "People Making", which appears to him to be a firing squad. They show him a chart of the pay offs available to people of his age under the voluntary retirement scheme. He then has a meeting with his General Manager, who tells him to stay. His colleague of the same age is not so lucky, and is told that as there isn't a job for him, he should contact the employment agencies who are both under contract to Sharp to assist with re-employment, elsewhere.
It seems to be a repeat of the mid 1990s, when HR departments used similar tactics to get rid of the bulge of post war baby boomers, who joined companies in the late 1970s. Apparently the Bubble Gang are the biggest cohort in most companies, comprising 1/6 of the total employees, but only 1/3 have made it to kacho or bucho level.
In response to this, over 60% of companies surveyed by the Nikkei have reviewed their seniority based pay system or introduced voluntary early retirement schemes. Conversely, 59% of the Bubble Gang, the highest percentage of all the cohorts, feel their company has betrayed them – either because they were not promoted as expected or their pay level is not as they hoped. However the vast majority want to continue working for their company, at least for the time being. No surprise really, because you have to wonder how easy it is going to be for someone who has worked for the same company for 25 years to find a job elsewhere.
Another survey on the top 100 global brands has just come out, and yet again Japanese brands are not punching their weight, considering the size of their revenues and the Japanese economy. How you measure brand value is of course a contentious point. It's often an attempt to quantify how much it would cost to buy the brand, based on some kind of residual figure from the value of the company – having subtracted all the other assets – as well as qualitative research on customer evaluations.
Some of the Japanese corporate names missing from the list would come nearer the top if only Japanese customers were surveyed. But even then, I'm guessing the monetary value that could be attached to the brand would still not be as high as for some Western companies, due to the fact that Japanese companies don't focus so much on profitability, or even "branding".
Discussions about brand with Japanese executives seem to indicate that they see a "brand" as mostly about advertising and visible forms of identity such as logo and image.
To compete on a global basis, Japanese companies need to understand better what Western customers expect from a strong brand. But there is a danger as well in becoming too focused on brand, to the extent that it becomes a form of egotism, and prevents collaboration.
It's been over 15 years since NTT DoCoMo Inc launched its i-mode service, putting Japan far ahead of any other nation, even the US, in terms of customers using sophisticated mobile phones to purchase applications and content on the internet. The rest of the world wondered ho to replicate Japan's success, and many speculated this could never be reproduced outside of Japan because of some kind of special cultural characteristics of Japanese consumers and society. Now, looking at the global success of the iPhone and other mobile technologies, there is no doubt that consumers across the world will buy applications and content for their phones, given the opportunity.
My view is that took the rest of the world so long to catch up because non-Japanese network providers and mobile phone handset manufacturers were so busy protecting the profitability of their brands, that they were unable to replicate the mutually beneficial supply chain ecosystem that DoCoMo built up in Japan.
When I went to Japan in 2002, assisting a British mobile phone application developer, DoCoMo refused to take the credit for a particular image recognition application that it was offering, saying they were only a network provider, and we should talk to the application developers. The application developers said they just provided applications for whatever features handset manufacturers were incorporating. The handset manufacturers said they were simply humble suppliers to the network operators.
Now, with the advent of cloud computing, and an increasingly networked society, Japanese companies are wondering how to compete against the likes of U.S. online titans like Amazon and Google. Strengthening their global brands will help, but they should not lose sight of the fact that a key element of many Japanese companies' brands is their ability to collaborate, without egotism.
This article originally appeared in the Nikkei Weekly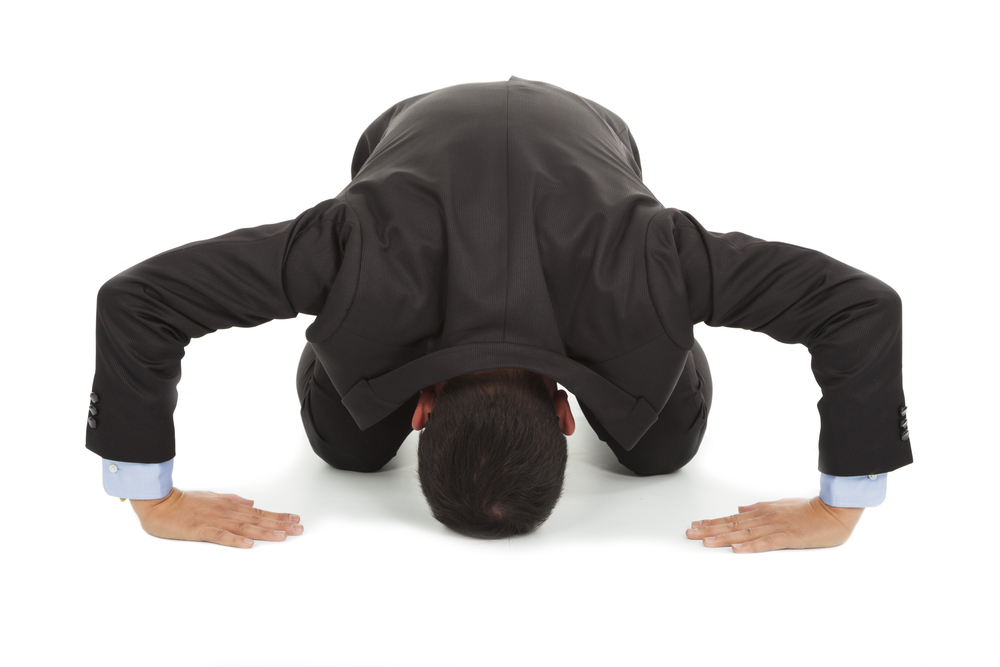 I let out a quiet cheer recently when Mitsubishi Materials, a sister company to my old employer Mitsubishi Corporation, started down the road of apologising for using slave labour in WWII. I used to be on the receiving end of campaigns for apologies and compensation from British Prisoners of War (PoWs) when I was in corporate communications at Mitsubishi Corporation and had many debates with my Japanese colleagues on what the right response might be.
Mitsubishi Corporation is a completely different company now in terms of ownership and structure to the Mitsubishi conglomerate during the war. The founding Iwasaki family was, however, not only pro-British, but also Iwasaki Koyata, the President during the war, was liberal and progressive in inclination, and rather bravely (given that other business leaders were assassinated for not being supportive of the militarist coup) spoke out against the war. The view amongst many Mitsubishi people after the war was – it was the government that forced these actions on Mitsubishi then, and it was the government that rightly said sorry and paid compensation to the PoWs afterwards. If there was a need to punish Mitsubishi as well, then the fact that the Iwasaki family and most of the senior managers were removed from their posts and the conglomerate was broken up under the Allied Occupation is surely sufficient.
Why apologise when it is not your fault – and wouldn't such an apology be meaningless, almost insulting anyway? Actually there is a word in Japanese for apologising when it is not your own personal fault, but some kind of collective acknowledgement of responsibility is needed – hansei. It means reflection on what went wrong, an expression of regret for it having happened – "it shouldn't have happened" and, most importantly, a commitment to take action to make sure it doesn't happen again. You can see why successive Japanese prime ministers who weren't personally involved in the wartime government might have thought this word adequate, as it appears to reiterate Japan's commitment to remain a pacifist nation.
However equivalent words with the same linguistic roots exist in Chinese and Korean languages and consequently, Chinese and Korean activists do not accept hansei as being strong enough. The problem is it doesn't contain enough shame. Owabi is a stronger word for "apology", and contains a character which involves the symbol for "household". This was the word used by previous Prime Ministers Tomiichi Murayama and Junichiro Koizumi, in addition to "hansei", when apologising for Japan's actions during WWII. By saying owabi, you are being remorseful and acknowledging the shame brought upon your group – whether it be your family, company or country.
Whether current Prime Minister Shintaro Abe will or won't use "owabi" in his speech marking 70 years since the end of WWII has added poignancy, because not only will he be recognising the shame brought upon Japan (which could argue with some justification that at least it didn't vote for its fascistic government in the 1930s, unlike Germany) but there is a family angle too. Abe is the grandson of Nobusuke Kishi, a Class A War Crimes suspect who was never tried for his part in the Japanese occupation of Manchuria and the use of Chinese forced labour, and went on to become Prime Minister himself in the 1950s.
In societies with elements of Shintoism or Buddhism or Confucianism underpinning it, as in Japan, Korea and China, apologizing on behalf of your predecessors or ancestors is hard to do. Not so much out of a sense of unfairness, but because you are visiting shame upon their memory, when they are no longer alive themselves to deal with it, and so the shame will simply be visited upon you and your peers and family. It feels like an unproductive humiliation, to be forced to attack your forebears, whom you were taught to respect.
The more usual pattern in Japan is for the father or elder to apologise for the sins and errors committed by the junior family members. This was seen most recently when Akio Toyoda apologised following the arrest of Julie Hamp, his personal appointment as Toyota's global corporate communications chief, for illegally importing opiates into Japan. He even referred to her as one of his own children and then apologised for causing consternation to everyone, rather than any breaking of the law. The words used were yet another way of saying sorry – taihen moushiwake gozaimasen – "there is no reasonable explanation/excuse". With this he became the shame magnet, taking the hit for Toyota not having somehow prevented her from making a mistake.
Universalist Westerners found this apology perplexing. Their view is that she was an idiot for not realising what the law was, or a criminal for deliberately breaking it. She should therefore be punished, and then maybe can rebuild her career after redemption. Universalists believe the rules are the rules and apply to all, without exception, in contrast to particularists, who take each case on its own merits, depending on the relationships of the people involved.
The Judaeo-Christian view as represented in the Old Testament is somewhat confused – both stating that the sins of the fathers will be visited on the third and even the fourth generation, but at the same time making it clear that the person who sinned is the soul that must take responsibility and be punished. Modern Western ethics, while seeing it as unfair that future generations should be punished for past generations' wrongdoings, also insist that current generations acknowledge the crimes of the past in order not to repeat them.
In this sense, there is a common thread between East and West. Shame and admission of past guilt are both mechanisms for making sure that the sin is not committed or recommitted – because it is not just you, but your sons and daughters who will suffer the consequences.
By choosing to apologise in English, in the USA, Mitsubishi Materials avoided an oriental linguistic and ethical minefield, for the time being. The question of whether or not Mitsubishi Materials should accept shame will undoubtedly come up when, as they have promised, they apologise to Chinese and Korean forced labour survivors. I sense they were able to start with the apology in English as a warm up to this, with coaxing from Yukio Okamoto, a retired diplomat and renowned smooth operator who is now an external director at Mitsubishi Materials. He does not have to worry about the shame brought on his predecessors, as he is not an insider, and he also probably made sure the word "remorse" was used in English. I would imagine he also understood well the Western mentality that it is not about a Buddhist sense of collective shame so much as a Christian individualistic need to confess sins, publicly take the punishment and thereby gain redemption, allowing all to move on. Or as popular psychology would have it, giving the victims a sense of closure, which will make everyone feel better as a result.
Post confession, there is a sense of relief and a way to move on and move forward – and that is why I cheered when I read the coverage of Mitsubishi Materials' apology – everyone behaved with dignity and sincerity and there was a sense of positivity. The Japanese participants seemed to have overcome the fear that with shame, there is no redemption, it endures, and it affects the whole group.
The worry is that if the shame magnet-father figure is not strong enough, the wider society will keep pressing until a bigger magnet is found. This is currently being played out with Toshiba's accounting scandal. Despite the top executives resigning, bowing down for a record breaking 15 seconds of shazai (another word for apology, which contains the character for sin or guilt) and using the word owabi, the pressure keeps on. Hardly a day goes by without someone in the media questioning whether the root causes have really been exposed and whether enough has been done to redress them.
When the Nikkei announced its acquisition of the Financial Times, many Westerners commented that the Nikkei gave Olympus too easy a ride for its financial misconduct, unlike the Financial Times' investigative approach. Compared to Toshiba, Olympus is not as iconic a company in Japan, therefore there was less sense of a wider reaching shame. Toshiba, however, was one of the Denden Kousha 'family' (suppliers to NTT when it was part of the ministry of telecommunications) and continues to be very tangled up in government industrial policy – most recently in joint ventures with another shame magnet, TEPCO of Fukushima infamy, acquiring a majority share of US nuclear power company Westinghouse in order to promote Japanese nuclear power capabilities overseas. Hisao Tanaka, the President who led the apologies and resignations, is seen as the fall guy. Even though his predecessors also resigned, the worry is that the shame is not just on Toshiba, but the Japanese political-industrial nexus as a whole. As Mitsubishi Materials has shown, the industrial side of Japan is beginning to find their shoulders are broad enough to take the hit and move on, whether the political side is too, Abe is about to demonstrate.
Toshiba's profit inflation scandal only really hit the Western media headlines when President Hisao Tanaka resigned on July 21st, but the Japanese media have been covering this story since April of 2015, when the accounting irregularities first surfaced and an independent committee was set up.   Signs of trouble ahead were flagged up by me two years before that, when it was announced that Tanaka was the compromise candidate to become President, resulting from the fight going on between the outgoing President Norio Sasaki and his predecessor and chairman Atsutoshi Nishida.
Tanaka was the first Toshiba president not to come from one of the main business units, having spent most of his career in procurement.  Sasaki was from the nuclear power side and Nishida from the PC business – both areas were traditionally profit generators for Toshiba but since 2008 at least, as has become apparent recently, more dogs than cash cows.  Presumably the hope was that Tanaka, as an outsider to both businesses, would not be beholden to the factions and vested interests, and would somehow quietly restructure and clean it all up.  But of course, without his own factional support, and the old guard still in place, he was in too weak a position to do that.  It makes me even more admiring of Takashi Kawamura at Hitachi – similarly from outside the main businesses of Hitachi, but able to turn it around from its largest loss in Japanese manufacturing history.
Which actually makes it even more obvious that Toshiba must have been having problems from way back.  When I was at Fujitsu (2010-20013) we used Toshiba, Hitachi, NEC and Mitsubishi Electric as comparables in terms of financial metrics.  Fujitsu was suffering by the comparison, the only source of light relief being that NEC often did worse.  Toshiba gave the impression of somehow muddling through, without really trying anything very drastic, which given the pain everyone else was going through, does in retrospect strike me as suspicious.
Do we need to be worried about other Japanese companies?
This was the angle taken by the two UK journalists who managed to track me down while I was on holiday in Croatia last week.
Much has been made in both the Japanese and Western media of the perils of putting profit targets above all else (something which Sasaki started but Tanaka had to take the blame for) and juniors not being able to fight against senior executive pressure.  But this is not unique to Japan – look at Enron, Fifa and RBS for example.  The person to first blow the whistle on Toshiba turns out to be an internal auditor, whose warnings about the PC business were ignored by the former CFO and head of the internal audit committee. Questions also need to be raised about what the external auditor was up to all these years.
There are some European angles to the story.  For example, one of the businesses named as having inflated profits is the smart meter business.  Toshiba won an order from TEPCO (yes, of Fukushima fame) for a smart meter telecommunications system, beating Hitachi and Mitsubishi Electric.  Toshiba had acquired the Swiss smart metering company Landis & Gyr in 2011, but many doubted, given Toshiba's history, that they really had the expertise to execute such a complex networking project.  According to Japanese telecomms experts, Toshiba ignored some key risks and costs in its low bid.  The Hitachi consortium was seen as a much better bid technically, but was 4 times the cost of the Toshiba offer.
Where then were the internal business assurance checks to prevent such a loss generating deal? According to a Toshiba executive, the internal company system had become so strong, the headquarters functions no longer had much control over them.  Some form of an internal company system was introduced by many Japanese companies (including Mitsubishi Corp when I was there in the 1990s) as a way of making lead executives from each business more accountable for profit and loss.  Again, the Hitachi restructuring under Kawamura is instructive on how to do this so that governance is strong enough to prevent each internal company from covering up its problems and cooking the books.  Toshiba may have on the surface looked like a pioneer in corporate governance, but as Nicholas Benes, Japanese corporate governance expert says "Just because you were the ambassador to Brazil, does not mean you are fit for the audit committee." Good corporate governance has to come from within as much from without.