Rudlin Consulting provides expert analysis and consulting to people working in or with Japanese companies in Europe, Middle East and Africa.
Whether you want to approach a Japan-owned company as a supplier, subsidiary or partner, we can help you understand its corporate culture and strategy, and identify the people and processes necessary for success.
We can also provide cultural awareness training for your employees, as the exclusive representative in Europe, Middle East and Africa of Japan Intercultural Consulting.
For more insights into Japanese corporate cultures, subscribe to our free newsletter.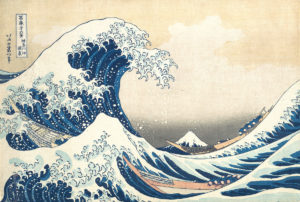 "Don't give up on expressing your concerns to the British government, but also start putting your contingency plans into action now" was the response from Haruki Hayashi, CEO of Europe & Africa for Mitsubishi Corporation to a question at the end of a lunch seminar in London I attended earlier this month, along with 150 mostly Japanese business people.  The question had been "if we won't know until October 2018 the likely shape of the agreement between the UK and the EU, won't it be too late to put our contingency plans into action by then, in time for March 2019?".
To another question regarding the possibility of a second referendum, Hayashi responded – "however desirable, might it not have the same result? And aren't the British too proud to have a second referendum?"
Hayashi's speech was a geo-political, economic and risk analysis of the impact of Brexit.  He started by hinting that the meeting between Ambassador to the UK Tsuruoka (who was present at the lunch) and the Japanese Chamber of Commerce and Industry in the UK (JCCI UK) that morning had been encouraging – that the ambassador said Theresa May's visit to Japan had been fruitful in the sense of being a reaffirmation of a common vision on security, economic issues and global partnership and also that there was clear agreement that the EU Japan agreement would be the basis for a quick agreement between UK and Japan.
But then he shared a classic Mitsubishi Corporation political (including security, business environment) risk versus economic impact matrix, plotting the key countries in the EU along with Japan.  Unsurprisingly, he predicted the UK economic impact to decline and political risk to increase from its current position clustered with France, Germany, Japan, Italy, Spain and Poland.
"London is the UK"- and up until now, the UK was the EU for Japanese expats
Nonetheless, from Japan's perspective, the UK is currently so dominant in terms of Japanese presence in the EU, it will take a while for this to unwind.  I hadn't realised quite how dominant in terms of where Japanese themselves are located – there are around 207,000 Japanese living in the EU, and around a third of those are in the UK, with 90% of those in England and over half in London.  "London is the UK for Japanese" said Hayashi.  There are around 1000 Japanese companies in the UK, around a third of them are members of the JCCI UK.  This represents 15% of the 6465 Japanese companies in the EU, which is not far from the 16% of EU GDP that the UK economy represents or the 13% of the population of the EU that the UK represents.
But as I have blogged elsewhere, it is the size and function of these Japanese companies, and also I now realise the density of the Japanese expatriates in them, which is where the UK has been dominant – many of the Japanese companies in the UK are the regional headquarters, and most of their Japanese expatriates are located there.
The UK also took the lion's share of Japanese investment into the UK.  Hayashi pointed out here was a big increase in Japanese acquisitions in the UK from 2010, particularly in 2016, with Mitsui Sumitomo Insurance acquiring Amlin and Softbank acquiring ARM (although I see the latter as an investment rather than an acquisition in the sense of integrating or accessing a market).
Japan's soft power – more British visit Japan than Japanese visit the UK
Japan's soft power in the UK is very apparent too – Hayashi listed up all the British brands that aren't Japanese, but are Japanese influenced, like Yo! Sushi, Wagamama, Wasabi, Itsu and Superdry.  And I can testify to his point that the Mitsubishi Corporation sponsored Hokusai exhibition at the British Museum was completely sold out. More British people now visit Japan than Japanese visit the UK – the cross over being in 2011 – 292,000 visited Japan last year, 75% of whom were tourists, whereas Japanese visitors have been at a fairly stable 220,000 to 240,000 a year to the UK.  And British tourists spend more than Chinese tourists – because they stay longer and spend more on accommodation.
Japan's voice is being heard more than a few years' ago
Hayashi pointed out how the share of global GDP has shifted over the decades from the traditional West to China and India, and that EU integration seems to be losing pace. Japan can take leadership, to continue to support globalization and rebuild it to include China and Russia.  Hayashi says he was initially rather embarrassed at the coverage his comments about Brexit got in the Guardian newspaper, but now he thinks it was fair, and that as British people do read the newspapers, it's important for Japanese companies to have their voices heard in the media – for which they need to have a focused message.  "Write to UK ministers about your concerns.  Don't give up.  Start now".
I've uploaded a rather wobbly recording of my interview on Sky News regarding Brexit, Theresa May's visit to Japan and Japanese business in the UK here.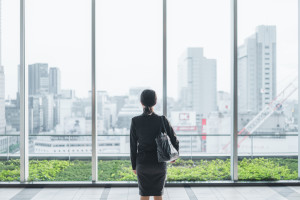 I still get the impression that gender diversity is regarded by Japanese companies as a Japan-only issue, even though our researches show there is still a gender diversity issue for Japanese companies in their European subsidiaries too.
It's good therefore to see that Hitachi (disclosure – one of our clients) which has been proactive in gender diversity initiatives in both Japan and Europe is the only Top 30 Japanese company in Europe to also feature in the Nikkei Woman rankings, at #10.
According to the Nikkei Woman survey, as in previous years, the top ranked companies for women, based on male/female ratios, utilisation of women in management positions, work life balance etc  are the life insurance companies such as Daiichi Life, Sumitomo Life, Meiji Yasuda Life and Nippon Life.  As explained in a previous post, the sales forces of life insurance companies have traditionally been a female preserve, so this is no surprise.
Similarly, beauty and healthcare companies such as Kao and Shiseido feature in the top 10.  Other companies in the top 30 are in the other traditionally female dominated sectors such as retail or travel or are foreign owned  – Johnson & Johnson and Accenture.
Toyo Keizai has also published its "great places to work" for women rankings.  The criteria are pretty similar to Nikkei Woman – more criteria and more specific but covering a broader range – such as childcare/elder care provision, but also employee satisfaction levels.
Although the traditionally female sectors still dominate, Fujitsu, one of the biggest Japanese companies in Europe (disclosure – also a client), is at #1.  Fujitsu in the UK has been very active in gender and LGBTQ+ diversity initiatives too, so again the dots seem to be joining up there.
Other Top 30 European companies featuring in the Toyo Keizai Top 20 rankings are Fujifilm, Sony, Mitsubishi Chemical Holdings and MS&AD holdings (insurance).  Hitachi does not feature in the Top 100, for some reason (although Hitachi Systems does).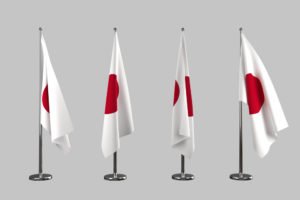 Pernille Rudlin is interviewed by BBC World Service Business Matters on Theresa May's trade delegation visit to Japan and the likelihood of being able to get any kind of commitment to a trade deal. You can hear it or download it here There's a clip in the introductory news headlines and the actual piece starts 6 mins 38 seconds in on the podcast, 3 minutes 50 seconds in if you are listening to the streaming version.
The number of articles I have seen in the Japanese media full of complaints about the "work style reforms" announced by the Abe government last year seems to have shot up, particularly since the introduction of "premium Friday" in February of this year, when everyone was supposed to leave work at 3pm on the last Friday of each month and go shopping.
The Nikkei Business magazine's 24th July 2017 edition has highlighted 3 kinds of behaviour attracting criticism in an article entitled "That's not work style reform!"
Dumping work on overseas subsidiaries…
Mr A, a 30 something manager in a famous Japanese electronics company, is well known for producing great reports and yet somehow always managing to leave work on time, claiming he needs to pick up his kids from school, or do the housework.  He goes on business trips to Asia twice a month, as his area of responsibility is global sales, and is meant to meet customers to understand their requirements for automotive and electrical components. However according to the young staff (presumably either Japanese or Japanese speaking) in the Asian offices, he mostly gets them to write the reports.
This behaviour started when the work style reforms began to be implemented, such as receiving warnings the next morning if your PC was still on after 8pm.  Mr A said he couldn't take his laptop home because his young children make it hard to work, so asked the Asia office staff to draft reports for him.  "If you try to refuse he starts talking about his kids.  how he has to take them to hospital or it's their birthday party".  I wonder though, unless he's wrongly claiming credit, isn't this just good delegation?
…and other complaints
Other behaviours which complaints have been received about include – refusing to read customer emails after 4:45, just moving the mouse around to show that you are working from home, lights going out in the middle of important meetings, "last orders" being 2 hours before the end of business.
Nikkei Business lists up the initiatives which have been taken:
Ajinomoto: changed the official end of the working day to 4:30 from April 2017 and shortened the working day from 7 hours and 15 minutes by 20 minutes
Honda: Introduced a "working interval system" whereby there must be a minimum of 12 hours break between two work periods
Fujitsu: Authorised unlimited working from home (but only twice a week maximum after the end of the working day) for around 25000 of its employees
Calbee: Has a bi-annual "get rid of unnecessary work" drive
Sony: promotes a "flex holiday" system of 16 day consecutive holidays including Saturdays.
Astellas: Introduced a "Family Friday" system where work finishes each Friday at 4:30
What Japanese companies should do instead
Nikkei magazine asked the Chinese founder of Japanese software company Softbrain Song Wenzhou what he thinks Japanese companies should do instead.  "It's pointless to expect Japanese people to become more efficient by themselves.  Even if you start an initiative to get everyone to observe 9-5 working hours they will still stay in the office even if they don't have anything important to do.  Being more efficient is seen as leading to sloppiness and if you just do the essentials of your job this is seen as bad!"
He recommends:
The whole organisation – not just the individual – has to focus on how to improve productivity.  I totally agree – leaving it up to the individual will not work in a collectivist, collaborative workplace.
Then you can reduce working hours
Mitsuo Sekiya, the founder of Disco Corporation, a Japanese manufacturer of precision machinery, led a true reform of work style, resulting in three consecutive quarters of highest ever profit this year.  Sekiya's view is that true work style reform requires a radical restructuring of the company and that the problem is that employees who increase their productivity are not rewarded either financially or in terms of evaluations.
Recent statistics on Japanese companies' activities in Europe show an overall positive picture – growth in employee numbers but declines in capital investment.  Could this be a reflection of the ongoing Japanese overseas acquisition boom?
Sales of Japanese overseas subsidiaries in the 1st quarter of 2017 were up 7.9% overall on the previous year and at similar levels in Europe, but growth in North America was 4.3% up on the previous year.  Asia represents nearly 50% of Japanese subsidiaries abroad, and sales grew 8.8% on the previous year, according to figures from Japan's Ministry of Economy Trade, and Industry.
However capital investment declined again, by 13.6% (12 consecutive quarters of decreases) particularly in Europe (40.9% decline – the first decrease in 5 quarters) and ASEAN countries.  Capital investment in North America was only down 0.8% but even this was the first decrease for three quarters.
Nonetheless, the number of employees increased 1.9% globally, and by 4.9% in Europe, the 15th consecutive quarterly increase.  Growth was less in Asia (1.3%) and North America 2.9%).
This may reflect a long term shift of Japanese companies in Europe towards more service oriented, and therefore people intensive businesses, away from capital intensive manufacturing.
However, figures from the Japan Automobile Manufacturers' Association show that automakers in Europe are still expanding production (by 7%), although below the peak levels of 2007 and 2008.  17% more cars were imported from Japan than the previous  year, but Japanese car manufacturers also purchased record numbers of EU made components.
Exports of Japanese cars manufactured in Europe fell 17%, representing around 20% of Japanese production in Europe.  These exports went (in order of size) to North America (24%), Latin America (10%), Middle East (10%), Africa (8%), Oceania (8%) and Asia (6%) – presumably including Japan, and the Honda Civic that Boris Johnson drove when he recently visited Japan, citing it as an example of "fantastic" British exports to Japan.
Japanese car manufacturers now operate 14 plants in seven EU countries – 4 in the UK, 3 in Spain, 2 in Portugal, 2 in Poland, 1 in Hungary, 1 in France and 1 in the Czech Republic.  The major capital investments in 2016 were made by Nissan in the UK and Spain and Toyota in Poland.
For most Japanese companies, despite recent changes to corporate governance and the occasional scandal, the main motivation is the long term survival of the firm, not shareholder value maximisation.
Obviously you have to make some money to invest back into the company to survive, but above all longevity means being a good citizen in the environment and communities you operate in. There are some exceptions to this of course, but by and large, Japanese companies are pretty sincere about corporate social responsibility, to the point where I used to joke when I worked in corporate communications in a Japanese IT company, that if we didn't watch out, our mission statement would be identical to every other Japanese technology company's mission statement as it could be summarised as "contributing to society through innovation".
So if you are looking to work for a company that will be supportive of your wish to make a positive contribution to society, then you may find Japanese companies congenial places to work.
Some are more active in CSR than others, so when Toyo Keizai has published its latest rankings by industry, we matched these to our Top 30 Europe, UK and Germany largest Japanese employers rankings and put them in rank order as below.
As Toyo Keizai points out, it is easier for manufacturers to score highly in their CSR rankings, which is why they dominate the top 50 overall, and also why Toyo Keizai publishes rankings by industry, to ensure like for like comparisons are made.  Banking and financial services are not included in their analysis. Toyo Keizai explains its scoring system (in Japanese) here.  It has around 150 criteria, across the categories of diversity (gender, age, disability), environment, corporate governance and social contribution.
Fujifilm – #1 overall and #1 in pulp/paper/chemicals
Canon #4 overall and #1 in electronics and fine engineering
Denso #8 overall and #1 in automotive
Ricoh #9 overall and #3 in electronics and fine engineering
Konica Minolta #12 overall and #4 in electronics and fine engineering
Honda #14 overall and #2 in automotive
Nissan #17 overall and #3 in automotive
Daiichi Sankyo #25 overall and #1 in pharmaceuticals
Toyota #28 overall and #4 in automotive
Fujitsu #30 overall and #9 in electronics and fine engineering
Astellas #34 overall and #2 in pharmaceuticals
Sumitomo Rubber 36th overall and #2 in oil/rubber/glass/ceramics
Mitsubishi Corporation #42 overall and #1 among trading companies
Lixil 44th overall and #1 in metal products
Sony #45 overall and #12 in electronics and fine engineering
Nidec #49 overall and #13 in electronics and fine engineering
Takeda #50 overall and #4 in pharmaceuticals
Sumitomo Electric Industries #52 overall and #2 in metal products
Itochu #55 overall and #2 among trading companies
Panasonic #57 overall and #15 in electronics and fine engineering
NYK #58 overall and #1 in logistics
Japan Tobacco 60th overall, 3rd amongst food companies
Brother Industries #71 overall and #16 in electronics and fine engineering
Sumitomo Corporation – #73 overall and #3 amongst trading companies
NTT Data #75 overall and #4 in telecommunications
Olympus #84 overall and #17 in electronics and fine engineering
Dentsu #95 overall and #2 out of service sector companies
Sumitomo Heavy Industries #138 overall and #11 amongst machinery companies
Calsonic Kansei #138 overall and #18 in automotive
Fast Retailing (Uniqlo) #531 overall and #19 out of 20 amongst retailers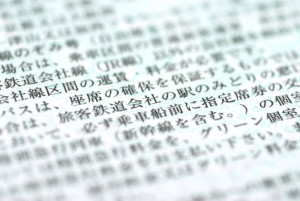 When people hear that I speak Japanese they usually say "how amazing – you must be so clever" and "you must be in demand for all sorts of jobs". Actually I learnt Japanese the stupid way, which was to live in Japan as a child, and go to a Japanese school. And as for being in demand, I find that most companies do not want a Japanese specialist as a full time employee.
Think vocation before language ability
So I recommend to Japanese speakers that they think about what profession or industry they want to be in first, and then look for ways to incorporate their language skills. Most companies rightly put a priority on people's technical or interpersonal skills rather than a specific language ability.
Avoid jobs which might use your language, but there's no career path
It's true that Japanese companies and people who supply services to them outside of Japan often hire Japanese speakers – but this can end in frustration if the Japanese speaker is simply given a nebulous role as a translator/customer liaison/interpreter with no clear career path.
Once a week Japanese lessons lead to frustration if you want to be fluent
Non-Japanese people working in Japanese companies often ask me if it's worth learning Japanese themselves. I always say yes, although I warn them that they may get very frustrated if they expect a lesson a week to lead to fluency. Once they discover the three different ways of writing and multiple levels of politeness, not to mention the countless ways of counting, it's very easy to give up in despair.
I've also been asked a few times if it's true that Japanese colleagues dislike it if you speak Japanese, because it means that you know what they're saying even though you're not "one of them" and can't be trusted with secrets.
This seems paranoid to me and certainly I've never experienced anything but relief from Japanese colleagues who realise that they don't have to struggle to explain themselves to me in English.
Japanese is like skiing
What can cause mistrust however is reaching an intermediate level, where you think you understand what is going on (but maybe don't), and inadvertently say the wrong thing or say something in an offensive way, because your language skills aren't quite as good as you thought. Your Japanese colleagues assumed your Japanese was good enough to rely on you, but now you've let them down.
It's a bit like skiing – the most dangerous level is the intermediate level. At the beginner level you might fall over a lot but you are unlikely to be going at speeds or off piste so it won't kill you. But if you become overconfident, and attempt something risky without the advanced skills necessary, you may well end up in hospital.
The occasional mistake is forgiven
The occasional mistake is usually forgiven, however. Once – in a hurry – I sent an email to a customer saying "thank you for your response" using the Japanese word "henji/返事" for "response" but I failed to notice that for some reason it had auto corrected to a different "henji" – "変事" – which means "strange thing." It probably helped that I was young and also had – up to then – been efficient and polite. My customers just thought it was very funny.
Even a weekly lesson will help you understand Japanese culture
Even though rapid fluency in Japanese is pretty impossible with just a lesson a week, I nonetheless think Japanese companies should fund employees' efforts to learn Japanese. There is more and more evidence to show that learning another language helps you understand the culture and even unconsciously adapt the way you behave – how you analyse and react to situations.
For example, the Japanese language is "selfless", which is a core Japanese value too. A typical English sentence has a "Subject, Verb, Object" construction. "I love you" for example. But in Japanese there is often no subject, and even no object. You just say "love", and the context provides all the clues. This is another Japanese communication trait – to be "high context" – to understand what is not being said, and be sensitive to the context.
Japanese companies value multilingual people even if Japanese is not one of their languages
Having multilingual employees is a benefit not just because they may understand Japanese corporate cultures better. Recent research in neuroscience shows that multilingual people's brains operate differently. For example, they make more rational decisions if they are functioning in a non-primary language. Working in another language reduces loss aversion, so people become better at assessing risks and benefits.
My observation, having worked with hundreds of Japanese companies in Europe over the past 12 years is that they tend to hire proportionately more multilingual employees than domestic European companies do.  Perhaps they instinctively realise that multilingual people – even if Japanese is not one of their languages – are more likely to have the abilities to manage complexity and problem solve that they are looking for.
What to do if you want to work for a Japanese company
·      Just speaking Japanese is not enough – at least for long term career fulfilment (on both sides). So think about your vocation – what you will love doing professionally – first. Then look for ways to develop or incorporate your language skills.
·      If you want to improve or learn Japanese well enough for it to be of use in a Japanese company, you need to immerse yourself as much as possible. If you can't go and live in Japan, then make sure you take the opportunity of someone like LinguaLift's services to do something every day to expose yourself to the Japanese language.
·      Even if you can't reach a professional level of Japanese, don't despair – just the fact that you made an effort will impress a Japanese employer, and give you some clues into Japanese culture, which will help you be effective in the Japanese workplace.
·      If you're multilingual in other languages as well, apply to the regional headquarters of Japanese companies – that's where they need people with all kinds of linguistic and cross cultural communication talent to coordinate their business overseas. And if working in Japan is one of your goals, they may well be open to transferring you to their Japan headquarters. Then you'll get good at Japanese – fast!