Rudlin Consulting provides expert analysis and consulting to people working in or with Japanese companies in Europe, Middle East and Africa.
Whether you want to approach a Japan-owned company as a supplier, subsidiary or partner, we can help you understand its corporate culture and strategy, and identify the people and processes necessary for success.
We can also provide cultural awareness training for your employees, as the exclusive representative in Europe, Middle East and Africa of Japan Intercultural Consulting.
For more insights into Japanese corporate cultures, subscribe to our free newsletter.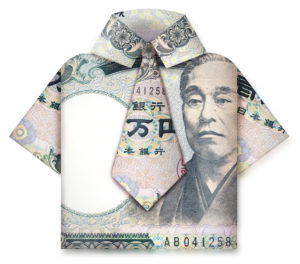 Two things struck me about Toyo Keizai's ranking for the Top 50 Japanese companies with the highest average salaries.
Firstly, they seem high – with average salaries at Y10m (£70K/83K euros/$90K) through to Y17.8m (£128K/147K euros/$160K). Maybe that's just because everything seems expensive in pounds at the moment… But then most of the companies are not manufacturers, rather white collar professional services companies (media, pharmaceuticals, logistics), employing people from the top Japanese universities.  If you bracket the trading companies (Mitsubishi Corporation, Itochu, Mitsui, Marubeni, Sumitomo and Sojitz) with Western management consultancies, then maybe the averages are not so far off.
The other point is the clustering by industry – Japanese companies really do share a lot of information with each other, even if they are competitors, and there is a degree of bench-marking going on, tacitly acknowledging a kind of pecking order as to who slightly edges the others on salary.
The top 2 – Keyence and FANUC are mavericks.  FANUC, the very yellow robotics company, is well known for paying its founder owners way over what is normal for Japanese Presidents and directors.  Keyence was founded in the 1970s and is a fab-less development and sales company – so again mostly employing white collar professionals.
The broadcasters – Asahi at #3, Mainichi at #7 = also pay well, but as Toyo Keizai points out – graduates should be aware of other factors such as the hours worked (when I lived in Tokyo my neighbours were young TV guys who worked insane hours judging by the noises in the small hours of the morning) and also that the companies in the Top 50 are precisely the ones that are moving more and more towards performance based pay, so reaching these salary levels is not guaranteed, nor do jobs come with lifetime security as they used to.
Y1m = £7000/8350euros/$9000/
Figures in brackets are the average age of employees.
Here are the companies from the Top 50 that have a significant presence in Europe:
#4 Mitsubishi Corporation  – Y14.5m  (42.6)
#5 Itochu – Y13.8m (41.5)
#6 Mitsui – Y13.6m (42.4)
#9 Nikkei – Y12.6m (43.2)
#10 Sumitomo Corporation – Y12.6m (42.9)
#12 Dentsu – Y12.3m (39.5)
#13 Marubeni – Y12.3m (41.4)
#14 Daiwa Securities  – Y12.1m (37.9)
#16 MUFG Morgan Stanley Securities – Y12m (40.8)
#17 Nomura – Y11.8m (40.7)
#22 Sojitz – Y11m (42.3)
#24 Eisai – Y10.9m (43.8)
#25 Daiichi Sankyo – Y10.9 (43)
#27 Astellas – Y10.7 (42.3)
#28 Asahi Glass – Y10.7 (42.2)
#29 Mitsui OSK – Y10.6m (39.6)
#31 NYK – Y10.5m (39.7)
#34 Suntory Holdings – Y10.4m (39.6)
#39 SMBC Nikko – Y10.3m (39.2)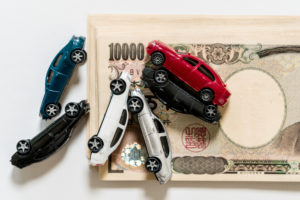 The dominance of Japan's car brands is striking in Interbrand's Japan's Best Global Brands for 2017. Toyota is at #1, Honda at #2, Nissan at #4, Lexus at #9, Subaru at #10 and Mazda at #13.  Subaru's brand value also grew the most of any of the Top 40 – rising 28% on the previous year.  Mazda's brand value has doubled over the past three years.
According to Interbrand Japan's CEO Masahito Namiki, in Diamond magazine, Subaru and Mazda's brands have grown because "they have understood their own individuality.  Subaru is about safety and fun and they put this into their craftsmanship in developing a driving support system 'EyeSight'.  On the other hand Mazda puts its strength into design and a real focus on the colour red."
By contrast, Nissan is an example of success through a top down strategy.  Carlos Ghosn has recently published a series in the Nikkei newspaper about his life.  In the 22nd part he mentions how he puts his all into maintaining the brand, so the brand is given emphasis from the top.
"They are focusing their technology on electric vehicles and driverless cars, and coming up with features which are ahead of other companies.  You cannot develop a brand just by saying "let's make cars which sell".  Nissan has set clear targets and has stabilised its image as having strong technical skills."
Apart from the automotive brands, Namiki singles out Yakult at #28 for having strong "internal branding" – employee loyalty and "fans" inside the company.  Yakult brings all its sales staff together for Yakult Global Conferences and tries to develop staff who love the product.  "It's a mistake to think that if you advertise the brand image will improve.  What's important is the product or service you offer, and the experience surrounding them in the shops or the people who provide the service – the brand must be experienced in all aspects of the company."
Financial services companies are entering the global brand rankings for the first time as their overseas earnings break through 30% cut off point.  This year Tokio Marine entered the rankings at 15 and last year MUFG joined at #6.
On the other hand Japan's electronics companies are suffering – Toshiba was at #9 and Sharp at #10 in 2010, but now both have dropped out.  Panasonic (#7) seems to be stabilising but its brand value shrank 1% on the previous year.
However Sony's brand value grew 8% – the first positive sign in a while.  "Finally we are beginning to see a new direction with their technology" says Namiki.
Other brands such as Olympus and Nissan have managed to rehabilitate themselves after dropping out of the global ranking.  It's not just recovering a solid financial footing but also the revival of the brand that needs to be secured before you can truly say a company has come back to life, says Diamond magazine.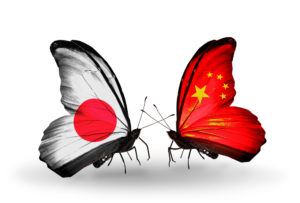 "Don't bother telling a Chinese person to stick to a schedule" said Ke Long (of the Fujitsu Research Institute) in his opening remarks to a Japanese business lunch I regularly attend – confirming Prof Erin Meyer's conclusions covered in our previous post on Chinese and Japanese attitudes to time keeping.
He was only 5 minutes late in finishing, but I don't think anyone minded as his talk was thoroughly entertaining in fluent and only lightly accented Japanese – funny and revealing. Although he warned us he would not stick to the slides in the handout, he did in fact manage to cover all the key points, interlaced with many amusing stories.
He was born and brought up in Nanjing, which as he pointed out, did not have a happy history with Japan.  So in 1983 when he was graduating from high school, he had no interest in Japan and had in fact applied to study English literature at the local university.  He thought there had been a mistake when he received a letter saying he had been awarded a place to read Japanese.  It turned out that the Chinese government, in an effort to prepare enough interpreters for a major Japanese government mission in three years, had cut all English, French and German courses and replaced them with Japanese courses.
He then wanted to study at Nagoya University in Japan, but struggled to get a passport.  He was called in time and time again by officials who asked him why he wanted to go to Japan and what he was intending to do after his studies there.  "You must not give the real answer, of course.  So I said I wanted to study for the sake of my mother country and that I would return immediately. Neither were true."
He was told to apply for a private university first before trying for more prestigious state universities like Nagoya.  So he ended up at Aichi university, thinking that as it was named after the prefecture, which was bigger than Nagoya city, it should be correspondingly better, not knowing a well known dictum in Japan that the larger sounding the name, the worse the university.
To his amazement, he discovered that the entire Economics faculty were Marxists.  "This is what I have escaped from!" he protested.
His insights on China, the US, Japan and the UK in his talk were:
He highlighted greater inequality in the US compared to Japan and how it has increased rapidly. The top 1% wealthiest in the USA had 280 times more wealth in 2010 than the median, compared to the previous peak of 190x in 2004.  He said on his regular trips to the US he is invited to houses of wealthy Americans, where 30 servants are not uncommon.  Whereas the President of Fujitsu lives an ordinary life in a standard Japanese family house.
Chinese people are so suspicious of the quality of goods they can buy in China that they prefer to import the exact same product, made in China, from Japan.
China had a population bonus which explained its phenomenal growth, but this is ending. The male/female imbalance – particularly the fact that there are 30 million more males under the age of 20, is storing up trouble, socially and economically.  The population is declining and ageing.
China has to increase its Total Factor Productivity as a result, which means more innovation, but China is not there yet (despite spanking both Japan and US in supercomputing recently).
His view on why American share prices are booming is that it is not Trump's policies or that American companies are so wonderful, rather that Chinese money is pouring into American equities. It's not going to Europe or offshore.  Chinese diaspora funds are channelling the money from Chinese banks, even though China is trying impose tight controls on outward flows of money – since December 2016 investment in overseas properties and financial products has been banned.  Presumably this will hit the UK property market too. Hundreds of regional bank officials have been arrested recently as the central government tries to crack down.
Although relations between China and Japan have their tense moments, it was not likely that China would ever attack Japan as its sea and air forces are not sufficient. Its army is huge but largely manned by young only children, whose commitment to fighting Ke doubts.  Furthermore army leaders are highly corrupt and wealthy.
He thinks China would like to continue with friendly relations with the UK, as a counterbalance to the US. There is unlikely to be a trade war, but what should worry China and Japan is what to do about North Korea.  It's about time Japanese politicians stopped worrying about rightist kindergartens "amusing though it is" and came up with a strategic foreign policy.
He does not fear a China economic collapse, but points to the slow pace of reform, particularly in the over investment in capital by state companies and the continuing stumble of the zombie companies. The fear in China is that reforming these companies will lead to unemployment, and China is not like Japan in terms of how it reacts to this.  There are riots, with local government officials' cars set on fire, he says.
As for the wave since 2010 of Chinese students studying abroad in the UK and elsewhere, he says this is quite different to previous waves. The UK government will be dismayed to learn that there is no intention on the part of the Chinese students to return to China.  This is education with the intent of immigration.  Their parents also no longer want their children to come back to China and become civil servants as in the past, given the crack down on corruption going on. Many came to the West as children, studying at private schools, and have developed a taste for the Western life.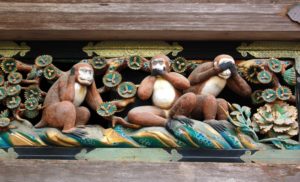 "Japanese people are punctilious about time keeping and the detail of their work, loyal and don't complain. From a non-Japanese perspective, this conscientiousness, loyalty and perfectionism are something to be respected". So says Kurasawa Misa in an interview with Erin Meyer, professor at my old business school INSEAD in the Toyo Keizai online.
Meyer has recently published a book based on her 17 years of interviews with business people from around 55 different countries, which condenses her findings into 8 different cultural maps. We have 19 at Japan Intercultural Consulting, and see a lot of similarity in her work with our dimensions and cultural maps, which is comforting.
Kurasawa: Are Japanese people particularly difficult to work with from a Western perspective?
Meyer: Certainly Westerners find it challenging to do business with Japanese people. One reason is that Japanese people are not very emotionally expressive. Also they are not particularly troubled by silence or vagueness. You often hear that when Westerners give a presentation to a Japanese company, it ends in puzzlement. The Japanese audience sits quietly with no response or eye contact. This is confusing for Westerners.
I have had similar experiences. I have asked at the end of a presentation if there are any questions and no one raised their hands, so I went back to my seat. Then a Japanese colleague said to me "Erin, there was a person who wanted to ask a question. Do you mind if I find out?" So he stood up and said "Professor Meyer's lecture has ended, but are there any questions?" No one raised their hand, so he looked across the audience and then asked one particular audience member – "I think you have a question?" and indeed that person asked a particularly important question. Then, in the same way, various other questions were asked. Afterwards I asked him how he knew which people wanted to ask questions and he said "their eyes were shining".
I thought I should try this so asked his advice. He said "Japanese people do not make as much eye contact as Americans. So when you ask if there are any questions, most people don't look at you but look elsewhere. But amongst the audience were people who were looking at you steadily. Those people probably have shining eyes."
Sure enough, the next time I made a presentation I saw one woman was watching me the whole time, and when I asked if she had a question, she nodded.
Kurasawa: That's a very 'Japanese' way of expressing intention isn't it?
Meyer: Japanese people send messages in all kinds of ways, and this is the Japanese communication style. If you are not aware of it, you cannot do business in Japan. It will just end with "they don't talk, they don't ask questions." You have to make the effort.
On the other hand, when Japanese people work in a different culture, they have to realise that not raising their hands to ask a question will be interpreted as a lack of passion, or that a message did not get through, or that the Japanese person just doesn't care.
Kurasawa: In your book, Chinese people are often relatively close to Japanese in the positioning. Yet to Japanese people, there are big differences in the Chinese national culture and way of doing business?
It's true that when you look at the culture maps, Japan and China are very close. Both have hierarchical organisations, both do not say directly what they mean but still manage to communicate their intentions. However if you directly compare China and Japan you can see some big differences.
For example, I visited China a few months ago and saw a surprisingly big difference in attitudes to planning between Japan and China. Japanese are very punctual and plan everything down to the last minute. On the other hand, in China there are regular changes to schedules. The timing and location of the seminar will keep changing right down to the last minute and the speakers and the participants will also keep changing. However it all works out in the end. Chinese people are very flexible about change.
So it is a very different experience for Americans visiting Asia when it comes to Japan and China. With Japan the scheduling starts months in advance right down to where the dinner will be held. My most recent seminar there started at 10:03 and even then someone said "this is later than planned"! I was very surprised. When you have this kind of experience, you cannot really say "Asian" meaning Japanese and Chinese together.
Kurasawa: So what should Japanese people bear in mind if they are doing business with Chinese or Korean people?
Meyer: If you look at the culture maps, there are three areas in which China and Korea are different from Japan. For example in decision making Japan is one of the countries of the world which most values consensus, whereas in Korea and China there are strong top down tendencies. So in Japan decision taking takes a long time but the decision is almost always executed as planned. Whereas in Korea and particularly in China, not much time is taken to make a decision, but it often changes.
So Japanese people in China often feel unhappy that they are not involved in a decision and that Chinese business-people are not very "professional". This is not the case, but Chinese people feel that they want to get their products to the market faster than anyone else so prize speed and flexibility.
The second area is around scheduling. Japanese people are very precise about timing and want everything to go according to the plan. Chinese and Korean people are much more flexible about time.
Attitudes towards trust also vary. For Japanese people, the basis of trust is a high quality of work and products, to be on time. For China and Korea, emotional ties are the guarantee of trust.
Kurasawa: So even when countries are geographically close, there are some important differences?
Meyer: That's the key point. From previous research into diplomats, I saw a surprising result – the highest failure rate in being posted overseas – in terms of not becoming accustomed to the culture or lifestyle and returning home early – was among American diplomats posted to the UK.
From an American perspective, you would think it would be much harder to live Japan where the culture is completely different than in the UK where at least you can speak your own language. It seems that if you feel culturally close to a country, you don't bother to learn the culture so much and are not so flexible and open. Then you start as a result to feel stress from the differences and become depressed.
Japan, China and Korea are the same. For example, when a Japanese person is working with a Korean person, they may not make a positive effort to understand their culture. So when a Korean person behaves in a way that is different to what they were expecting they simply think they are inefficient, and feel stress. If their counterpart was Australian, they would just understand it as a cultural difference and be more open-minded in their reaction.
What is most important in multicultural or bi-cultural environments is the small differences. Above all you need to recognise that your counterpart's culture is different. If you think that people are the same everywhere you will end up judging everything by your own country's cultural values.
Kurasawa: It's important to take steps towards the other culture, but some people feel it's too much trouble if it's only you making the effort
Meyer: In order to get the results you want, you have to show you understand the other person's culture, and adjust your own attitude. I often get asked "should I stick to who I am, or prioritise being flexible?" In other words "should I focus on doing it the Japanese way or totally adjust to the other people I am working with?" For those who want to produce results in a global environment, the answer is you have to do both.
Global leaders have a foot in both camps. They know how to ask questions of Indian colleagues in a way that will get the right answer. They know how to communicate effectively with British people that they work with.
But there are not many executives who make this effort. In future, the leaders of global companies will have to understand deeply the way business is done in each country, and be flexible in the way they approach how they do things.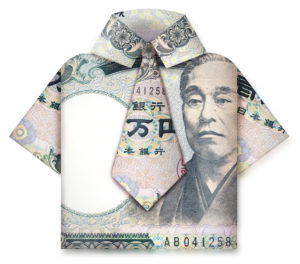 Toshiba has finally published its 2016 CSR report – somewhat low key and apologetic –  as you might imagine given its recent troubles.  It confirms that the total number of employees globally has shrunk by over 5%, with employee numbers in Europe/Africa down 10% and 6% lower in Japan.
Toshiba is still in our Top 30 Japanese employers in Europe/EMEA (see February update below) but is out of our Top 30 Japanese employers in the UK, having lost around 180 employees in 2015/6, bringing the total across all the businesses (nuclear, retail, electronic, medical – although the latter transfer to Canon at some point soon I believe) to 815.
We have added Japanese automotive suppliers NSK and Unipres to the UK Top 30 (see below for download) and revised the automotive sector analysis accordingly (see below for report).  It is increasingly apparent that while the car "brands" such as Toyota, Honda and Nissan might be slightly shrinking their workforces in the region, their suppliers are expanding.
The 9 automotive companies' 25,000 employees in the UK represent around 1/3 of the total for the UK Top 30, and employee numbers have grown around 2% in 2015/6 in the UK, compared to 7% for the whole region.
Toyo Keizai has published some new rankings on topics such as which of the major Japanese companies' turnover has increased/decreased the most the past decade, from which we have pulled out our Top 30 UK/EMEA as follows.  As you can see, automotive (names in bold) dominates the big growers too.
Companies whose turnovers have increased the most in the past decade:
Toyota #1 (8th largest Japanese company in both the UK and EMEA region)
Nissan #4 (#2 in the UK, #10 in EMEA)
Daikin #10 (#22 in EMEA) (airconditioning)
Bridgestone #14 (#13 in EMEA)
Sumitomo Electric Industries #16 (#1 in EMEA)
Lixil #23 (#20 in EMEA) (Kitchen, bathroom, housing fittings – acquired Grohe 2015)
NTT Data #26 (#7 in EMEA)
JTEKT #29 (#22 in EMEA)
Sony #32 (#6 in the UK, #14 in EMEA)
Conversely, the electronics companies dominate the list of those companies whose turnovers have shrunk the most in the past decade:
Panasonic #1 (#18 in EMEA)
Toshiba #2 (#17 in EMEA)
Sharp #3 (has dropped out of our Top 30)
Fujifilm #18  (has dropped out of our Top 30)
Olympus #19 (#24 in the UK, #27 in EMEA)
Although Panasonic has been busy rebadging itself as an automotive company recently.
And a different angle from Toyo Keizai on corporate health – those companies with the best retention rates who are also in our Top 30 UK or EMEA are:
Denso #2 (#16 in the UK, #11 EMEA)
Toyota #3 (#8 in the UK and EMEA)
Mitsubishi Corporation #10 (#19 UK, #28 EMEA)
Dentsu #16 (#10 UK, #12 EMEA)
Canon #22 (#9 UK, #4 EMEA)
Hitachi #26 (#7 UK, #5 EMEA)
Honda #26 (#4 UK, #21 in EMEA)
Itochu #26 (#3 UK, #25 EMEA)
MUFG #39 (#13 UK)
SMBC #39 (#29 UK)
Daikin #39 (#24 EMEA)
Bridgestone #39 (#13 EMEA)
Panasonic #55 (#18 EMEA) (some automotive)
Fujitsu #55 (#1 UK, #3 EMEA)
Toshiba #55 (#17 EMEA)
Asahi Glass #62 (#9 EMEA) (some automotive)
Nissan #67 (#2 UK, #10 EMEA)
Olympus #79 (#24 UK, #27 EMEA)
The Top 30 Japanese employers in Europe (showing changes 2014/5 to 2015/6 in total global employees, Japan based employees, EMEA based employees) and the Top 30 Japanese employers in the UK (showing changes 2014/5 to 2015/6 in total UK employees, regional HQ location, region covered, percentage UK of Europe and of global) and an analysis of the UK Japanese automotive sector are available to download, if you sign up for our free monthly newsletter:
Top 30 Japanese Employers in Europe:
To get exclusive access to the report, please sign up for our monthly newsletter.  You can always unsubscribe later.
Top 30 Japanese Employers in the UK:
To get exclusive access to the report, please sign up for our monthly newsletter.  You can always unsubscribe later.
Analysis of the UK Japanese automotive sector
To get exclusive access to the report, please sign up for our monthly newsletter.  You can always unsubscribe later.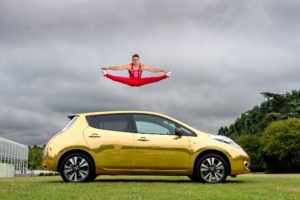 "Japanese spirit, diverse techniques" or "wakon tasai" is a deliberate pun on the slogan used during the Meiji Restoration in the 19th century and by nationalists during the militarization of Japan of "wakon yousai" which meant "Japanese spirit, Western techniques".
I'm guessing that Yusuke Shinagawa of Nissan's HR department used it somewhat provocatively in a recent interview with Nikkei Business, as Nissan – with its alliance with Renault, and famous Brazilian-Lebanese-French President Carlos Ghosn – is viewed as somewhat less Japanese in spirit than say, Toyota.
"Our headquarters in Yokohama is very global", says Shinagawa, "so we want to hire wakon tasai people who are highly specialised and show leadership", he says.  "If you don't have proper professional expertise, you cannot convincingly explain your point of view to people from other countries."  I think he might be on to something here, as it is true that the traditional Japanese generalist track for graduate hires does provoke confusion amongst Europeans who cannot understand why they should respect a boss who is, say, the Chief Financial Officer, and yet is not a CPA or equivalent.
Specialist knowledge can overcome linguistic barriers
Also, it's true that a specialist knowledge, and its attendant specialist vocabulary, can overcome linguistic barriers.  I once saw a strong friendship form between a German automotive engineer who spoke no Japanese and a Japanese automotive engineer who spoke no German (and neither were that good at English either), simply on the basis that they were both passionate about the same area of research in their field.
"What I mean by "wakon" is that a strength of Japan is that we will proactively pursue something to the end, and keep close relationships with the rest of the team."  "Working overseas in a diverse environment means that you have to act on data and reality.  This is kind logical approach is what we call "Diverse techniques/tasai".
"Whereas in the 1970s our overseas sales were around half of our business, now they are around 90%". Our customers are the Nissan group itself and our overseas operations.  The demand on us is to set a strategy in a complex organisation and environment.  This is our big difference with Toyota or Honda, is the level of globalization and diversity."
"Our big difference with Toyota is the level of globalization and diversity"
"Of course to some extent you cannot be a specialist except through real life experience.  So we ask people in interviews what attitude they took to learning, and whether they can explain what they learned.  We interviewed someone who had studied architecture, which may seem unrelated to the automotive industry, but he told us that there were similarities, because it was about setting up the structure efficiently in order to get the maximum functionality.  We like people who have this wide perspective and flexible thinking".
"We expect people to have over 730 in their TOEIC score for English.  If there is someone with a strong science background, we can accept over 600.  But English is a must for working at Nissan.  If you have the basics when you enter, you can develop further as you work."
"However it is wrong to imagine that you will be sent to work overseas immediately after you join.  We have plenty of good people locally.  It's not language ability but whether you have the appropriate competency that determines whether you are sent abroad."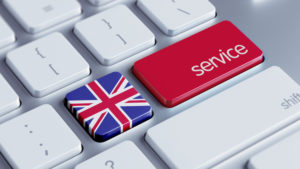 A Japanese entrepreneur told me that his friends tried to discourage him from setting up a services company, because – they said – "Japanese customers won't pay for service". He said this in Japanese, and I assumed he meant "services" in the plural, which in English means work that would be included in the "service sector" of the economy, in other words not the agricultural or manufacturing sectors.
That really struck a chord with me, as I also sell "services" – namely consulting and training – to Japanese companies and I have occasionally noticed that Japanese people seem reluctant to pay for what we do. Despite this I have had a profitable business for 12 years, probably because my actual client contacts at those Japanese companies are usually Europeans, and Europeans are much more accustomed to pay for consulting and training.
Transcribing and translating service
There is a translation issue here, because If in English, we use "service" without the "a" or use "the" instead – for example "pay for service", or "how was the service?" we mean customer service. So I think that is where the confusion lies. Maybe what the entrepreneur's friends were saying is that Japanese customers are not prepared to pay additionally for customer service. It is assumed in Japan that good customer service is automatic, and part of what you are already paying for.
How a concept is translated into another language often provides a clue as to how that concept is viewed in that culture. Particularly with Japanese, if the word only exists in katakana (a syllabic alphabet used for transcription of foreign language words), that may mean that concept does not really exist in Japan. Furthermore, the transcription into katakana of "service" (サービス sa-bisu) in Japanese not only means "service" in English, but has an additional meaning of being "a free thing".
Solutions preferred to service in Europe
How to charge for a service is more complicated than charging for a product. It is a mixture of the hours involved and the expertise being bought. Recently, a potential customer told me that my company's training was 50% more expensive than another supplier (whose main business was a language school). I said that this was the price we charged to customers in a similar situation to them and it was fair value for the expertise we had. I knew the language school would not have that expertise and indeed the customer ultimately chose us, despite our higher cost.
Above all, customers in Europe are willing to pay for services which solve a problem they have. So just telling them how high quality something is or how expert you are or how many hours it takes is not enough. This is why sales people for B2B services companies in Europe first of all try to build up trust with customers so they will tell them what their problems are. And also why it is more fashionable to use the word "solution" rather than "service" – this word implies they are getting an integrated product and service, which will fix their problem.
For more content on Japanese customer service expectations:
Subscribe to the free Rudlin Consulting Newsletter
Pernille Rudlin's e-book "Omoiyari: 6 Steps to Getting it Right with Japanese Customers"
A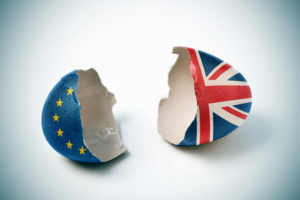 lthough over half of the of the 10,508 Japanese companies surveyed by the Teikoku Databank thought Brexit would have a negative impact on the Japanese economy, it is a salutary reminder that not only the UK but also the EU are just a small corner of the Japanese corporate environment that only 9.2% had business in the UK or other EU countries.  A tiny 1.9% had actually set up sales arms or local subsidiaries, with 7.5% having collaborative agreements or importing/exporting from the EU or some other indirect business.  Unsurprisingly, the larger the company, the more likely they were to be active in Europe.  Manufacturers and wholesalers were dominant, but financial services companies represented the top direct investors.
Of the companies surveyed,
35.9% had business with Germany
31.5% with the UK
23.3% with France
21.4% with Italy
11.9% with Spain, 11.9% with the Netherlands
Of those who were in Europe and considering moving operations, the top choices for destination were:
2.9% to Asia
EU (undecided/unspecified) 1.6%
Italy 1.5%
UK 1.3% (despite Brexit)
Germany 1.2%
Of those who had directly invested in the UK, 12.8% of those who were looking to move operations were considering elsewhere in the EU (Unspecified EU, Germany, France being the most cited) but Asia and the Americas were also mentioned as frequently as Germany or France.
51.3% of the companies who responded felt that Brexit would have a negative impact on the Japanese economy, although over 60% felt that it would have not much impact on their own company, with only 9.4% saying it would have a negative effect.  However 46.2% of those who had direct investments in the UK said there would be a negative impact.
Hardly any respondents (less than 1%) said Brexit would have a positive impact on the Japanese economy or their industry and only 2.6% of those companies with direct investments in the UK said it would have a positive effect on their own company.
In other words, large numbers chose "don't know" or "no effect" as their response.
The Teikoku Databank concludes that the EU is likely to be dominated by Germany and France in the future and the non-Eurozone EU countries are going to find it hard without the UK as a member.  There are counterwinds to free trade and a concern that Brexit will lead to other countries leaving the EU.  "The EU is nice as an ideal, but there are too many contradictions in terms of the varying levels of political and economic development" says one canned goods wholesaler.