Rudlin Consulting provides expert analysis and consulting to people working in or with Japanese companies in Europe.
Whether you want to approach Japan headquarters (the 'honsha') as a supplier, subsidiary or partner, we can help you understand its corporate culture and strategy, and identify the people and processes necessary for success.
We can also provide cultural awareness training for your employees, as the exclusive representative in Europe of Japan Intercultural Consulting.
For more insights into Japanese corporate cultures, subscribe to our free newsletter.
"When I was called 'the alien' I was resigned to it, realising that the people around me didn't understand what I was trying to do. However, recently it seems as if what I was saying then is gradually becoming understood." Minoru Makihara, former President of Mitsubishi Corporation, recollects the time when he tried to make English the second corporate language in 1992 and was criticised from within and outside the company [disclosure – I had just been posted to Mitsubishi Corporation Japan HQ at the time, and later worked with Mr Makihara to deal with the fall out from these policies]. "It was partly a misunderstanding – I was saying that 'Bad English' should be the corporate language. Because if you do not express yourself, no matter how poor the English, then you cannot have a dialogue."
"English is the international language of business, not just because it is widespread, but because it is most suited to business. English can be vague when necessary, and precise when needed. Nobody thinks Japanese is suitable for business – it's far too implicit. However, even though English is a necessity, it is not sufficient for listening globally. You need a sense of your own roots, your own "-ism" to understand someone who speaks a different language to you."
"I have proposed a third 'Opening up' for Japan to the government. Japan is lagging behind in globalization. By 'Opening up' I don't just mean the issue of whether there should be more immigration, but that we Japanese are the problem."
"Ultimately it comes down to education – a liberal arts type education. To work globally, you need be able to gather data and knowledge for yourself, and make your own independent judgement. So to open up Japan again, you need to start from there. Without this, Japan will be isolated in the world."
Ethan Bernstein, Assistant Professor of Leadership and Organizational Behaviour at Harvard Business School, makes a strong case for Japan needing new organisational structures, based on the wisdom of past Japanese leaders rather than simply imitating what the rest of the world does.  "Leadership can be taught" he asserts, and definitions of what leadership is vary from person to person.  No one country has the monopoly on it, and Japanese people are no less reluctant than other nationalities to be leaders.
The problem lies in Japan's major companies turning into bureaucratic structures to attract and manage financing in the post war period, in order to expand their markets, he argues.  Investing in robotics and electronics now the way previous post war industrial policy targeted other manufacturing growth sectors is not enough to compete globally.  Japan needs to be better at commercialising its innovations, the way the USA is.  Bernstein uses Omron's founder Tateisi [sic – this would usually be spelt Tateishi in romaji] Kazuma in his teaching as an example how to lead a Japanese company which has remained traditionally Japanese but competes globally.  He also cites Matsushita Konosuke, founder of Panasonic.
It would indeed be wonderful if Japanese companies could find their dynamism again, without throwing away the traditional Japanese values that make them good corporate citizens and benevolent employers.  Unfortunately the Nikkei interview with Bernstein does not give any further details on how they could transform their organisations in order to do this.
I gave a talk to a group of Japanese MBA students this past week on what it was like to work for a Japanese company outside Japan.  I explained about the communication issues, not just the language barrier but how the Japanese style of implicit communication, where so much is left unsaid, did not transmit well overseas.  I emphasised how valuable people like Japanese MBAs with overseas experience were as brokers for the different communication styles of the Japan headquarters and overseas operations.
The inevitable discussion then ensued about why young Japanese were not going overseas to study or work.  One student commented that despite or maybe because of the fact that she had experience living overseas, and also working in a non-Japanese company, she had found it impossible to get a job in a Japanese company.  "They just don't see how the way I am would fit in with them".
Afterwards, when we all exchanged business cards, the student told me I could find her on Facebook.  This jogged my memory of an article I had just read about how a large proportion of Japanese Facebook users have lived outside of Japan.  I sense this is not just because they would have been exposed to Facebook in the West as a commonly accepted way of keeping in touch with friends, but also because the kind of people who have lived for prolonged periods outside their home country tend to be natural networkers, and therefore enthusiastic adopters of social media.
When you have lived outside of your home country, it becomes important to you to keep in touch, not only with your home country friends and relatives, but the ones you make in your new country, and then you try to keep in touch with them as you move around further.  I also believe that people who have lived abroad for a long time are more comfortable than most with forming what are known in sociology as "weak ties" – connections to people who are not close friends or relatives, but are acquaintances.  Gree and Mixi are popular social networks in Japan, but according to a recent survey,  Japanese have 29 friends on average on such sites, compared to a 130 average for all Facebook users.
Global spanners with many weak ties can become bridges between the more close knit groups to which they also belong.  In other words, in a Japanese company, a global spanner could have strong ties with either their Japan headquarters colleagues or their colleagues in the overseas team where they are working.  Their weak ties, preferably to another global spanner, mean that a pipeline of communication between two inward-looking groups is opened up.
But as I mentioned in a previous article in this series, the problem in Japanese companies is that often the global spanner type is seen as an outsider, and is viewed with suspicion and not allowed to connect into any close knit group.  It's not a problem confined to Japan – ask President Obama – but it does seem to be particularly acute in Japan.
This article originally appeared in the Nikkei Weekly
The seemingly indefatigable Fujio Mitarai,who turns 80 this year, was President of Canon from 1995 to 2006, then  became Chairman and also head of the Keidanren (Japan Business Federation) for 4 years, before becoming CEO of Canon again in 2012.  He may have to be in the post for even longer, as he says it will take some time to develop a sufficiently global successor, in an interview with the Nikkei Business magazine last month.
"My ideal would be to have three headquarters, in the US, Europe and Japan, which as well as the existing sales coordination function also have development and manufacturing capabilities.  This is just beginning to be realised, he says, with the first product, a DNA diagnostic system, developed in the USA.  Further M&A will be an important contribution to this.
Canon will focus more on B2B in developed markets says Mitarai – his 23 years working in the USA, watching GE make this transition has been an influence on his thinking around this.  Canon's traditional camera business is more suited to developing markets "because as people become richer, they want to record their lives" says Mitarai.  Canon is looking at nanoimprint and molecular imprint, having recently acquired a US company in this field.  It has also developed a sensor which can read car numberplates 1 km away.
Canon is known for the high number of patents it registers and tries to maintain a rate of investing 8% of its turnover in R&D.  It does seem Canon is still in the Japanese traditional mould of pure research, and then see how it can be applied and commercialised, rather than a marketing strategy led product development approach which many people think Japanese companies should switch to.
Mitarai does not believe Japan is losing its strength in monozukuri (craftsmanship and the importance of manufacturing) in the era of the internet of things and automation.  "We just need to change the way we look at monozukuri" he says, citing how he has moved Canon's quality targets away from percentages to units.  "Even 0.1% defects means 10,000 defective cameras if we are producing 1 million units… there will be more and more manufacturing which is better done with robots."
The management guru Peter Drucker once said that Japanese businesspeople have a tendency to get the problem right, even if they sometimes come up with the wrong answer – whereas Westerners usually get the answer right, even if it is sometimes to the wrong question.  This was in reference to the amount of time Japanese people spend defining problems, before they move onto solutions, whereas Westerners are quick, maybe too quick, to try to fix whatever they perceive the problem to be.
In the case of corporate globalization, there has been a rash of initiatives by Japanese companies to ensure their Japanese employees are more global, mostly centered around the issue of speaking English.   They have set minimum Test of English for International Communication (TOIEC) scores for promotion, or English is imposed as the common corporate language, or all employees at a certain level are sent abroad for English language training. There is no doubt in my mind they have analysed the problem correctly – Japanese multinationals need to globalize their business further if they wish to grow rather than stagnate, and to do so requires the ability to develop and manage businesses outside of Japan.  This, ultimately, is a human resources development issue.
I am not sure that the ability to develop and manage businesses outside Japan rests so much on a blanket rule about making everyone speak English, however.  Eiko Harada, president of McDonald's Japan, said in an interview with Nikkei Business Online that "if you think in Japanese, speak in Japanese.  If you think in English, speak in English.  If you think in Japanese and speak in English or think in English and speak in Japanese you will not be understood".
What he was pointing out, I believe, was that foreign language ability does not necessarily mean you have the bicultural understanding to communicate effectively.  If you do not have bicultural understanding, it also means you are not going to be effective at marketing to overseas customers, nor will you know what information your headquarters needs to make the right decisions.
Yet Japanese companies are failing to hire the very Japanese graduates who have had the experience of living abroad needed for such bicultural understanding.  And decreasing numbers of Japanese students are studying abroad, fearful in the current climate that by doing so they will miss out on the extensive process that has to be undergone to get a "naitei" agreement that they will join a major Japanese company on the graduate intake track.
One Japanese company I used to work for tried to overcome this by having a special entry process for those who had studied overseas.  I am not sure this was the right approach either, as it meant these hires were seen as "special" and Japanese blue chip companies have a habit of sidelining people who are "specialist" in some way.  Steps are being taken to delay the "naitei" deadline to allow more time for all students to study, overseas or otherwise, rather than chase jobs – a move in the right direction. Rather than blanket rules for conformity, flexibility and diversity should be the norm for global companies.
This article originally appeared in the Nikkei Weekly.
Japan Intercultural Consulting Europe is launching a Communication for Business course with PS English of 10 or 20 1.5 hour sessions in the office, at home or via Skype with experienced teachers, covering all aspects of using English in business for Japanese people – to help them understand the cultural values behind the communication differences. For further information click here to download our pdf leaflet.
Great Britain led the way in winning cycling gold medals at the London Olympics, adding fuel to an enthusiasm for cycling in the UK which started a few years' ago. Thanks to concerns about health, the environment and the horrors of commuting, more and more people have been taking up cycling, either as a hobby or a way of getting to work.
In Japan too, particularly after the 2011 earthquake highlighted how reliable this low tech transport can be, cycling has become more popular. Wiggle, a UK based online cycling accessories retailer, has been highly successful thanks to sales both to Japanese and British customers, but listening to a recent presentation by one of Wiggle's managers made me realise it wasn't just luck that enabled them to ride these waves of popularity.
In pursuing Japanese customers, Wiggle emphasises that it has Japanese speaking customer service representatives, fast delivery worldwide, and low prices – in that order. Each of these features has been key to cracking the Japanese market.
Apparently when Wiggle first realised that it had a significant number of Japanese customers, it simply used Google Translate to translate existing English text into Japanese on its website. Then when various Japanese customers started contacting them, including offering corrections to the Japanese, it realised it needed to start hiring Japanese speakers. Wiggle now has five native Japanese speakers on its staff, who not only make sure the website text is correct, but respond to Japanese customers by phone and email, and ensure the marketing campaigns reflect Japanese cultural preferences.
Having correct Japanese on websites is increasingly important, because although Japanese consumers are becoming far braver about ordering from overseas websites and paying using mechanisms such as PayPal, many have become victim to fraud, and there have since been warnings that one sign of fraudulent websites is poorly written Japanese.
The fast delivery is of course vital in competing against domestic suppliers and Wiggle were very keen to advise other companies aspiring to sell their products overseas that it is hugely important to get the domestic logistics right before attempting to deliver products overseas. By the time Wiggle started selling to Japan in any volume, they had a highly sophisticated warehousing system set up, located conveniently near international airports. Low prices are to some extent out of Wiggle's control, as they have benefitted from the strong Yen, but it seems to me, that having got the Japanese speaking customer service and the delivery right, they should have a loyal enough following to see them through any unfavourable exchange rate movements.
One other key to retaining the loyalty of their Japanese customer base will be retaining the loyalty of their Japanese customer service representatives. All too often I have heard of British companies hiring Japanese speakers to deal with "difficult" Japanese customers and clients, and then not giving the Japanese representative the support and empowerment needed to deal with those demanding Japanese customers. Telling Japanese customers that they will just have to put up with delays or quality problems "because that's normal in the UK" will not go down well, however politely and in perfect Japanese this message is delivered.
This article originally appeared in the Nikkei Weekly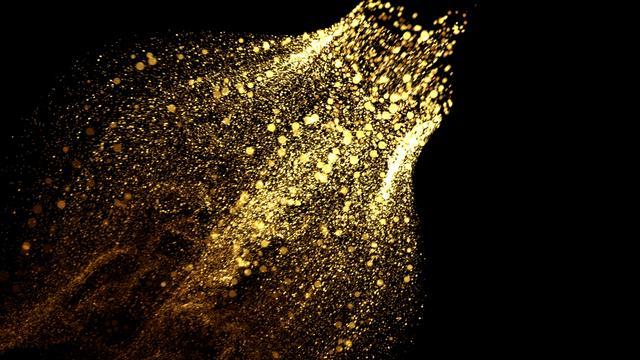 After a recent trip to Japan I came back clutching various documents from some contacts I met at one particular Japanese company. I only recently got round to translating them and forwarding them to the appropriate people in the overseas operations of that company. I asked in advance, before spending too much time translating, if the content was already familiar to the people outside Japan. Apparently it was not and the content was described as "gold dust" by one person.
It's a perennial complaint in the overseas operations of Japanese companies that they don't get enough information from Japan, to the point where they begin to wonder if things are being deliberately hidden from them.
I wrote in a previous article in this series about the unquenchable thirst for information amongst Japanese employees. In Japan this thirst is partly met through implicit knowledge sharing, by having an open plan office full of people who spend years working together and who all speak Japanese, so do not need to be formal and explicit in the way they communicate. There are more formal communication methods in most departments, such as weekly and monthly reports as well as the infamous A3 sized planning documents and the "ringi" proposals, which are circulated around numerous people.
But the problem is these are all in Japanese, and no one feels like taking on the onerous task of translating them into English. They all mostly have higher priority day jobs to attend to. Outsourcing them to a translation agency is one option, but it often takes an insider to truly distinguish what is important and what is really meant by internal documents.
I have come to the conclusion that there needs to be a conscious process set up for communicating between Japanese operations and the rest of the world, and it needs to be a recognised part of someone's job. The person selected for this should not be shunted into some "global" group but be part of the actual business department, otherwise they will not understand the context of the information and which bits are most needed by overseas subsidiaries.
The final piece of the process is identifying the organisational units and people that are counterparts to each other, and therefore need to share information. This is more complicated than it might seem, as most large Japanese companies in my experience are organised in quite different ways to Western equivalents. In Japan there are no sales directors in charge of specific regions or customer segments. There are no marketing directors, in fact there is rarely a standalone marketing department. The organisation is highly vertical, so each business group has to be combed for people who have a global remit or functional role that looks relevant.
This is not easy when few people have written job descriptions. But once the right person and team are found, I am sure their thirst for information from outside Japan and satisfaction derived from being useful to global colleagues will mean the process becomes well embedded.
This article originally appeared in the Nikkei Weekly
The heads of the Japanese Chamber of Commerce and Industry, the Keidanren (Japan Business Federation)and the Keizai Doyukai (Japan Association of Corporate Executives) are considered to be the three key positions for  business and industry in their interactions with government – to influence government policy and "receive ministerial guidance" in return.  So business and political commentators always like to speculate and analyse who has been chosen and from which company, and why.
When the appointment of Yoshimitsu Kobayashi, the current president of Mitsubishi Chemical Holdings as the new head of the Keizai Doyukai was announced in November of last year, Nikkei Business magazine jumped on it as an opportunity to look at how the corporate culture of the Mitsubishi group (keiretsu) is perceived by the Japanese corporate world.
Apparently Kobayashi's appointment had the unanimous support of the Keizai Doyukai members and his contribution as a member of the government's Industrial Competitiveness Council also stood him in good stead.  It's also thought that he will step down as President of Mitsubishi Chemical Holdings in 2015 so will be able to devote himself full time to the association.
Kobayashi stated that he "wants to be involved in economic activism from the basis of contribution to society [corporate social responsibility]" – presumably an echo of the "kaiteki" philosophy he espoused at Mitsubishi Chemical Holdings, and also to counter the kinds of accusations that the Nikkei Magazine journalist himself goes on to make, which is that the Mitsubishi group of companies has so far been seen as being mainly concerned with protecting its own members' interests.
The Nikkei points out that no member of the Mitsubishi group has headed up any of the three organisations for the past 20 years.  Yorihiko Kojima, current chaiman of my alma mater Mitsubishi Corporation, the group's trading company, was mentioned as a possible successor to lead the Keidanren, but in the end Sadayuki Sakakibara of Toray was chosen, as it was felt that it was better to have a manufacturer at the helm.  Hideaki Omiya of Mitsubishi Heavy Industries was also in the frame, but rejected because of MHI's involvement in the defence industry.
All these appointments, it seems to me, can be explained by the way Japanese  businesses strive to be seen as socially responsible and ethical and as representative of Japan's self image as a nation, as much as it is about political connections.
Mitsubishi is usually contrasted with the Mitsui group as being "organisation" focused whereas Mitsui is more about "people".  I've asked many Japanese business people what this means in practical terms.  Apparently when dealing with Mitsui, internally or externally, who you know and who they know is the key to getting business done, but with Mitsubishi, the individual is less important than getting the organisation to work for you.  The Nikkei says it means Mitsubishi group companies are motivated to do things only by how the group will benefit as a whole, which accounts for the caution with which they are treated by other companies outside the group.
So why was Kobayashi chosen?  Partly because there were no other candidates, says the Nikkei.  Lawson President Takeshi Niinami (who is actually a Mitsubishi Corp alumnus, and Lawson is a Mitsubishi group company, so I think the Nikkei might be overstating the case somewhat re Mitsubishi's lack of involvement) has been poached by Suntory Holdings so is out of the race for such positions.  Also many Presidents are too busy with global competitive pressures to spend the money and time needed to head up the top of a business group.
The Keizai Doyukai is also seen to be losing influence.  It was close to the opposition Democratic Party of Japan, but now the ruling LDP has revived, the Keizai Doyukai has lost its raison d'etre.  "I was worried during the vetting process, but I slowly began to realise it was something I had to do" says Kobayashi, which Nikkei terms a rather innocent comment – "Kobayashi is being viewed somewhat coldly by those around him."