Rudlin Consulting provides expert analysis and consulting to people working in or with Japanese companies in Europe, Middle East and Africa.
Whether you want to approach a Japan-owned company as a supplier, subsidiary or partner, we can help you understand its corporate culture and strategy, and identify the people and processes necessary for success.
We can also provide cultural awareness training for your employees, as the exclusive representative in Europe, Middle East and Africa of Japan Intercultural Consulting.
For more insights into Japanese corporate cultures, subscribe to our free newsletter.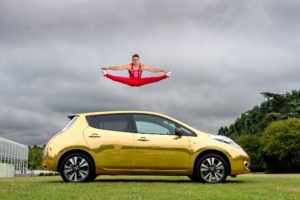 "Japanese spirit, diverse techniques" or "wakon tasai" is a deliberate pun on the slogan used during the Meiji Restoration in the 19th century and by nationalists during the militarization of Japan of "wakon yousai" which meant "Japanese spirit, Western techniques".
I'm guessing that Yusuke Shinagawa of Nissan's HR department used it somewhat provocatively in a recent interview with Nikkei Business, as Nissan – with its alliance with Renault, and famous Brazilian-Lebanese-French President Carlos Ghosn – is viewed as somewhat less Japanese in spirit than say, Toyota.
"Our headquarters in Yokohama is very global", says Shinagawa, "so we want to hire wakon tasai people who are highly specialised and show leadership", he says.  "If you don't have proper professional expertise, you cannot convincingly explain your point of view to people from other countries."  I think he might be on to something here, as it is true that the traditional Japanese generalist track for graduate hires does provoke confusion amongst Europeans who cannot understand why they should respect a boss who is, say, the Chief Financial Officer, and yet is not a CPA or equivalent.
Specialist knowledge can overcome linguistic barriers
Also, it's true that a specialist knowledge, and its attendant specialist vocabulary, can overcome linguistic barriers.  I once saw a strong friendship form between a German automotive engineer who spoke no Japanese and a Japanese automotive engineer who spoke no German (and neither were that good at English either), simply on the basis that they were both passionate about the same area of research in their field.
"What I mean by "wakon" is that a strength of Japan is that we will proactively pursue something to the end, and keep close relationships with the rest of the team."  "Working overseas in a diverse environment means that you have to act on data and reality.  This is kind logical approach is what we call "Diverse techniques/tasai".
"Whereas in the 1970s our overseas sales were around half of our business, now they are around 90%". Our customers are the Nissan group itself and our overseas operations.  The demand on us is to set a strategy in a complex organisation and environment.  This is our big difference with Toyota or Honda, is the level of globalization and diversity."
"Our big difference with Toyota is the level of globalization and diversity"
"Of course to some extent you cannot be a specialist except through real life experience.  So we ask people in interviews what attitude they took to learning, and whether they can explain what they learned.  We interviewed someone who had studied architecture, which may seem unrelated to the automotive industry, but he told us that there were similarities, because it was about setting up the structure efficiently in order to get the maximum functionality.  We like people who have this wide perspective and flexible thinking".
"We expect people to have over 730 in their TOEIC score for English.  If there is someone with a strong science background, we can accept over 600.  But English is a must for working at Nissan.  If you have the basics when you enter, you can develop further as you work."
"However it is wrong to imagine that you will be sent to work overeas immediately after you join.  We have plenty of good people locally.  It's not language ability but whether you have the appropriate competency that determines whether you are sent abroad."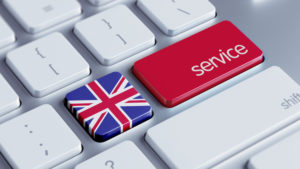 A Japanese entrepreneur told me that his friends tried to discourage him from setting up a services company, because – they said – "Japanese customers won't pay for service". He said this in Japanese, and I assumed he meant "services" in the plural, which in English means work that would be included in the "service sector" of the economy, in other words not the agricultural or manufacturing sectors.
That really struck a chord with me, as I also sell "services" – namely consulting and training – to Japanese companies and I have occasionally noticed that Japanese people seem reluctant to pay for what we do. Despite this I have had a profitable business for 12 years, probably because my actual client contacts at those Japanese companies are usually Europeans, and Europeans are much more accustomed to pay for consulting and training.
Transcribing and translating service
There is a translation issue here, because If in English, we use "service" without the "a" or use "the" instead – for example "pay for service", or "how was the service?" we mean customer service. So I think that is where the confusion lies. Maybe what the entrepreneur's friends were saying is that Japanese customers are not prepared to pay additionally for customer service. It is assumed in Japan that good customer service is automatic, and part of what you are already paying for.
How a concept is translated into another language often provides a clue as to how that concept is viewed in that culture. Particularly with Japanese, if the word only exists in katakana (a syllabic alphabet used for transcription of foreign language words), that may mean that concept does not really exist in Japan. Furthermore, the transcription into katakana of "service" (サービス sa-bisu) in Japanese not only means "service" in English, but has an additional meaning of being "a free thing".
Solutions preferred to service in Europe
How to charge for a service is more complicated than charging for a product. It is a mixture of the hours involved and the expertise being bought. Recently, a potential customer told me that my company's training was 50% more expensive than another supplier (whose main business was a language school). I said that this was the price we charged to customers in a similar situation to them and it was fair value for the expertise we had. I knew the language school would not have that expertise and indeed the customer ultimately chose us, despite our higher cost.
Above all, customers in Europe are willing to pay for services which solve a problem they have. So just telling them how high quality something is or how expert you are or how many hours it takes is not enough. This is why sales people for B2B services companies in Europe first of all try to build up trust with customers so they will tell them what their problems are. And also why it is more fashionable to use the word "solution" rather than "service" – this word implies they are getting an integrated product and service, which will fix their problem.
For more content on Japanese customer service expectations:
Subscribe to the free Rudlin Consulting Newsletter
Pernille Rudlin's e-book "Omoiyari: 6 Steps to Getting it Right with Japanese Customers"
A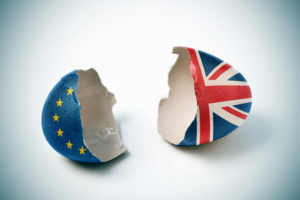 lthough over half of the of the 10,508 Japanese companies surveyed by the Teikoku Databank thought Brexit would have a negative impact on the Japanese economy, it is a salutary reminder that not only the UK but also the EU are just a small corner of the Japanese corporate environment that only 9.2% had business in the UK or other EU countries.  A tiny 1.9% had actually set up sales arms or local subsidiaries, with 7.5% having collaborative agreements or importing/exporting from the EU or some other indirect business.  Unsurprisingly, the larger the company, the more likely they were to be active in Europe.  Manufacturers and wholesalers were dominant, but financial services companies represented the top direct investors.
Of the companies surveyed,
35.9% had business with Germany
31.5% with the UK
23.3% with France
21.4% with Italy
11.9% with Spain, 11.9% with the Netherlands
Of those who were in Europe and considering moving operations, the top choices for destination were:
2.9% to Asia
EU (undecided/unspecified) 1.6%
Italy 1.5%
UK 1.3% (despite Brexit)
Germany 1.2%
Of those who had directly invested in the UK, 12.8% of those who were looking to move operations were considering elsewhere in the EU (Unspecified EU, Germany, France being the most cited) but Asia and the Americas were also mentioned as frequently as Germany or France.
51.3% of the companies who responded felt that Brexit would have a negative impact on the Japanese economy, although over 60% felt that it would have not much impact on their own company, with only 9.4% saying it would have a negative effect.  However 46.2% of those who had direct investments in the UK said there would be a negative impact.
Hardly any respondents (less than 1%) said Brexit would have a positive impact on the Japanese economy or their industry and only 2.6% of those companies with direct investments in the UK said it would have a positive effect on their own company.
In other words, large numbers chose "don't know" or "no effect" as their response.
The Teikoku Databank concludes that the EU is likely to be dominated by Germany and France in the future and the non-Eurozone EU countries are going to find it hard without the UK as a member.  There are counterwinds to free trade and a concern that Brexit will lead to other countries leaving the EU.  "The EU is nice as an ideal, but there are too many contradictions in terms of the varying levels of political and economic development" says one canned goods wholesaler.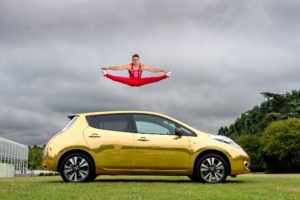 Record UK car production for 2016 was reflected in the 2% increase in employment by the largest Japanese automotive companies in the UK on the previous year. The fall investment in the UK automotive sector from £2.5bn to £1.66bn tells the other side of the story, which is that employment growth for Europe and Africa overall for those companies was greater than in the UK – at 7% – the main contributor being Yazaki opening plants in Morocco and Bulgaria.
As Mike Hawes of the Society of Motor Manufacturers and Traders puts it "Any imposition of tariffs is "an absolute red line for the industry" that would throw the future of some plants into doubt. "It would be very hard to overcome that level of additional cost, given plants operate on pretty wafer-thin margins." Factories would not close overnight, he added, "but the potential is for death by a thousand cuts" as the manufacture of new models was moved abroad. "If you produce three or four models and you lose one, then inherently your competitiveness is affected."
The Japanese automotive sector account for 7 of our Top 30 Japanese employers in the UK (if you count Pilkington, which manufactures a mix  of automotive and construction glass).  Globally these seven companies (Honda, Toyota, Nissan, Calsonic Kansei, NSG Pilkington, Denso, Yazaki) employ over a million people, around 10% of which are in the Europe and Africa region and around 2% (23,000) in the UK.
According to our analysis of last year, a rebalancing may well already be under way.  It looks like Nissan and its suppliers (Calsonic Kansei and Yazaki) had a good year in 2016 in terms of employment and production levels –  but Calsonic Kansei has made investments in plants in Spain and Russia over the past couple of years, where Nissan has other factories. Toyota and its supplier Denso reduced their employment levels in the UK in 2016 – in line with the decrease in production at Toyota.  The big growth story in Europe & Africa in terms of employment and investment was Yazaki, who added 150 employees to its design and sales operations in the UK, but this was dwarfed by the additional 10,000 employees in the region generated by opening plants in Morocco and Bulgaria.
Honda, Calsonic Kansei and NSG have their regional headquarters in the UK.  Honda's UK employment and production levels grew  (whereas employment shrank in the region overall) and they have publicly declared that their UK factory will be a global supply hub (80% of its production is exported to the EU). However, relative to the to the other 6 companies they have a smaller presence in the Europe & Africa region – the only other production facility being a factory in Turkey – which at least has the advantage of being in a customs union with the EU.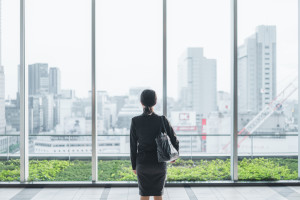 David Atkinson, a former Goldman Sachs Japan partner who now runs Konishi Decorative Arts & Crafts in Tokyo, regularly features in the Japanese media, most recently in an article in the Toyo Keizai about why Japanese women's productivity is so low.  He argued that the usual reason given, that women are poorly paid because they are in part time, temporary or short term contract jobs is simply pointing to the effect rather than the cause of low productivity.  Women's low rates of pay reflects their low productivity.  This is because women are not given high value added work to do and their potential is poorly evaluated.  He argues that Japanese women's productivity needs to improve because
1) they receive as much welfare as men do, so should contribute equally to the funding of that welfare
2) a declining population means those in work need to be as productive as possible to support the increasingly elderly, non-working population
3) Japan's resistance to immigration as a means of increasing the working population means that the only alternatives are either to cut welfare or increase productivity.
The journalist who interviewed Atkinson, Renge Jibu, in a follow up article, recommended the 4 following actions for Japanese management:
Make clear the costs of hiring and developing employees, by analysing the status of male and female employees with the same level of education and training 5, 10 or 20 years on.  They might find that women who they thought had left to raise a family are now in similar jobs in other companies or have joined a start up where they saw more opportunities.  This represents a cost to the company in terms of the loss of investment in initially hiring and training them.
Recognise that there is a loss of opportunity in giving easier work to women with the same potential as men.  Giving women employees less productive work is a cost.  It's like having a new computer and yet never connecting to the internet to do your work.
If you realise that you are not making good use of your female employees, give them more difficult, higher value adding work to do.  Japanese companies are good at reassigning people rather than firing them. One major company reassigned its female administrators to sales roles when they were no longer needed thanks to office automation and was surprised to find that their sales results improved far more than they expected, so gave even more work to those women who showed willing.  They are now one of the most highly rated for gender diversity in management.
The reason women often don't want to do difficult work is the result of many years of being treated differently to men – and this should be recognised.  It takes a change of attitude on both sides to make a difference.
A Brexit supporter recently told me that he wanted Brexit to mean the removal of as many tariff and non-tariff barriers as possible, so we would have cheap imports and the UK would become once again "the most prosperous nation on earth, as it had been in the 19th century".  Free trade in the 19th century prodded the British economy of the industrial revolution to the services based economy we are now.  But it has taken a century to work through, and we still worry about the impact of globalization on an industrial and agricultural workforce who cannot easily or willingly switch to service sector jobs.
In the 19th century, the flood of cheap imports was paid for by the profits from the UK's investment in foreign railways and other industries overseas and our management of trade routes – particularly in relation to the British Empire.  Up until 2011 the UK continued to pay for its trade deficit by making more money from its overseas investments than foreign investors were making from investments in the UK.  Since 2011 the UK is no longer making enough money from its overseas investments to make up the deficit. The current account deficit is financed by the continued growth of foreign investment into the UK on the capital account.
So Brexit supporters have proposed three non-mutually exclusive ways to reinvent 19th century free trade prosperity for the UK, absent an Empire we can exploit.  One is to compensate for any loss from no longer being members of the Single Market by making the UK as low cost and deregulated a place to do business as possible to attract more foreign investment (the Singapore option).  Another option is for British businesses to expand into further flung overseas territories that they have for some reason been neglecting up until now.  Or there is the "innovative jam" option, where we identify manufacturing or services that the UK has comparative advantage in and can export more of.
Japanese investment has been a key component of foreign investment into the UK, with greenfield manufacturing investments in the 1970s and 1980s like Nissan, Toyota and Honda but in the past 20 years has been more to do with acquisition or building up service sector presence such as banking and insurance.  Some of the acquisitions built up a supply chain within the Single Market (particularly the automotive parts suppliers such as Denso/Marston/Excelsior, Calsonic Kansei/Llanelli Radiators) and others have been pure service sector market share acquisitions (such as Itochu buying KwikFit) or to buy up creative and technological expertise (Dentsu/Aegis, Softbank/ARM).  So apart from the automotive sector, lack of access to the Single Market might not be such a blow to these acquisitions.  Nonetheless, I know from my own experience that is not low cost or lack of regulations that are the most attractive for Japanese companies who invested in the UK – they were looking for stability and a skilled workforce, for long term sustainability, not short term profit.  Brexit and the loss of regulatory predictability makes the UK less stable, and it also seems we might cut off access to the non-UK EU wide skilled workforce, who make up around 30-40% of the employees of some of my clients.
Alex Brummer, City Editor of the Daily Mail and author of "Britain For Sale – British Companies in Foreign Hands – The Hidden Threat to Our Economy"  wrote in the Daily Mail regarding the multibillion dollar writedown arising from the Toshiba profit inflation scandal that "Toshiba shows the foolishness of relying on foreign owners, who put their domestic agenda first, ploughing money into Britain" and "corporate Japan operates to very different accounting and governance standards to Britain" (citing Olympus) and that this should worry the UK because Toshiba has investments in the UK nuclear power industry.
He then goes on to point at Dentsu's overtime related suicide scandal (although he doesn't mention Dentsu's earlier overcharging scandal) and how Dentsu has bought up Aegis, a UK advertising agency.  He asserts that the CEO, who has now resigned, may have taken his eye off the ball due to his global expansion ambitions.  He also laments the acquisition by Softbank of Cambridge based chip designer ARM.
"When command and control of our infrastructure, technology and creative industries is passed to decision makers far away, we all suffer." he concludes.  No evidence of this suffering is given. Presumably the worry is that Toshiba will have to pull out of the 50 per cent stake in NuGen it acquired from Spain's Iberdrola, which is looking at building a 3.6 gigawatt nuclear power plant near Sellafield in Cumbria.  No mention is made of Hitachi, who acquired the stakes in Horizon Nuclear Power after German utilities E.ON and RWE pulled out a few years' ago – and have transferred their global rail HQ to the UK.  I'm also not clear how Dentsu's domestic woes are supposed to impact Dentsu Aegis Network.  Nor what the issue might be with Softbank acquiring ARM, as Softbank's CEO Masayoshi Son has promised to dramatically increase employment in the UK rather than asset strip.  The trend I have seen with these acquisitions over the past decade or so is that Japanese companies have given up trying to manage everything from Japan and as with Dentsu Aegis Network, or Hitachi Rail, or Japan Tobacco, the international headquarters has moved to Europe.
I would argue that it is globalization and foreign acquisitions which have forced Japanese companies to become more transparent in many cases (Olympus acquiring Keymed, and thereby whistleblowing CEO Michael Woodford coming on board, or Toshiba making a mess of acquiring Westinghouse and CB&I Stone & Webster), and as a result, Japanese corporate governance is improving, albeit slowly.  The majority of corporate governance scandals both in Japan and the UK are in the domestic services sector – certain British retailers for example, or banks – indeed Alex Brummer's other book is "Bad Banks – Greed, Incompetence and the Next Global Crisis".  It was RBS's acquisition of ABN Amro, and HSBC's compliance issues in the USA, Switzerland and Mexico that exposed their lack of proper governance and management capability, and Rolls Royce had to pay fines to US and Brazilian regulators for their corrupt activities there.
Given that the Daily Mail and Alex Brummer are pro Brexit, is the implication that Brexit should not lead as other Brexiteers suggest to the UK becoming the new Singapore, but an opportunity to put an end to any further foreign direct investment in key industries, and maybe even try to kick out the current foreign investors in our infrastructure, technology and creative industries?  At least that way our corruption and incompetence will be purely domestic and less prone to being exposed globally, because I would imagine other investor countries will retaliate by blocking British investment and erecting non-tariff barriers too, which might make doing any deals with China or Japan tricky. And if we don't concede on immigration, a trade partnership seems unlikely with India, so that leaves other former colonies in the Commonwealth and the Anglosphere, for whom I doubt 19th century relationships with the UK feature much in their visions for the 21st century, with the possible exception of Trump.
Or there's the "innovative" jam option.  We will have to find alternative export sectors to build up, because the export sector we really had an advantage in after decades of free trade and EU membership – providing the professional services to support multinational industries (law, design, IT, engineering, research & development, finance, insurance, consulting, advertising, accounting, education) will fade away.  If this kind of Brexit nativism really takes hold, multinationals will take their business elsewhere, swiftly followed by most of the EU professionals themselves. Still, at least we get back control.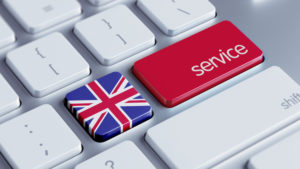 Toyota's warnings at Davos that it was having to consider how to survive in the UK after Brexit were preceded by a very under-the-radar announcement that it would be making some redundancies at its Burnaston plant.  It is a sign of what is to come for Japanese companies in the UK and our research (see below) shows that a rebalancing is already being undertaken by many.  Whereas Japanese companies increased their employment across Europe, Middle East & Africa by nearly 10% from 2015 to 2016, UK employment levels remained unchanged.*
Toyota said that a reduction was necessary as the initial burst of production needed for new models introduced in 2015 is now stabilising.  Indeed, Toyota's total workforce in the UK had already fallen by 3.6% in 2015/6 and by 9% across Europe.
Now it is clear that the UK really will leave the Single Market and the Customs Union, where there are long term trends in place already, such as automation or phasing in and out of models, Brexit will provide the impetus to rebalance resources across Europe and beyond, to maintain integration in the Single Market or ease of serving other growth markets if Europe disintegrates further and/or growth slows.  Hardline Brexiters, Trump and Putin may welcome the disintegration of regional arrangements, but multinationals are moving in the opposite direction, integrating their operations regionally and globally both in terms of supply chains and people.
Fujitsu already made similar move in announcing 1800 redundancies in the UK in October 2016 – part of 3300 job losses across Europe.  It stated it was not related to the Brexit referendum result, but part of a longer term transformation programme – mainly to do with moving more of its IT services support to lower cost bases.
Our latest compilation of the Top 30 Japanese companies in Europe and the UK – now most annual reports for year ending March 2016 have been published –  shows that this process had indeed started before the referendum.  Fujitsu has reduced its workforce in the region it calls EMEIA (Europe, Middle East, India and Africa) by 3% from 2015/2016 and in the UK (in which it was possibly overweight anyway, thanks to the legacy of having acquired ICL) by far more – 15%.
Fujitsu is still the biggest Japanese employer in the UK, with over 10,000 employees, but if it dips much below 8000 as a result of the latest round of redundancies, then Nissan, currently with 7,657 employees, might well overtake it.  Nissan's UK workforce grew 2.9% in 2015/6 and actually shrank across Europe by 2% in the same period.  Calsonic Kansei, one of Nissan's key suppliers, also grew its workforce by 10% in the UK to 1,729.  Presumably this will hold until the new Nissan models will come online in 2019 giving a year or two of high production and sales, until, well, see Toyota above.  As previously posted, car manufacturers operate on the basis that a factory needs to serve a market of at least 100 million consumers in order to be sustainable.  The EU qualifies, as does Russia – but the UK on its own does not.
Other big increases in the UK workforce were due to acquisitions – Mitsui Sumitomo & Aioi Nissay Dowa group acquiring Lloyds underwriters Amlin and Insure The Box, Softbank acquiring ARM  and Dentsu Aegis acquiring various agencies in Europe and the US, absorbing their UK workforce with it. Organic growth highlights were Hitachi (18.8% up) – building on its Hitachi Rail acquisitions – soon to be employing 900 at its Newton Aycliffe plant, Ricoh (up 11% in the UK but only 1% in Europe) and Fast Retailing, expanding their Uniqlo and Comptoir des Cotonniers retail business, with 1100 employees, up from 700 the previous year.
However Hitachi expanded 70% across Europe, presumably due to the acquisition of Ansaldo rail businesses in Italy and NTT Data also expanded across Europe by 20% to 18,000 employees  (NTT Data's UK workforce is surprisingly small compared to Fujitsu, at around 450 as of 2015). Automotive supplier Yazaki grew by almost a quarter, to reach 45,200 – a large part of this being its manufacturing in Eastern Europe and North Africa – similar locations to the largest Japanese employer in Europe, Sumitomo Electric Wiring, whose workforce shrank slightly to 56,273.
What next for the UK and Japanese companies in Europe?
I would give up any hope of expanding automotive manufacturing in the UK.  As outlined above, the shift eastwards in Europe, to Turkey and also to north Africa has already taken place.  Which would seem to negate the need for suppliers to be in the Single Market, but note that the EU already has free trade deals with Egypt, Tunisia, Morocco and Algeria and Turkey is in a customs union with the EU.  Yazaki (headquartered in Germany) and Sumitomo Electric Wiring (tripartite headquarters across Italy, UK and Germany) used to have manufacturing in the UK but are now largely focused on pre-sales engineering.  Calsonic Kansei still has manufacturing in the UK, but has recently invested in plants in Spain and Russia where – not at all coincidentally – Nissan has factories.
The UK still has strength in the design side of the automotive engineering, and I wonder whether the UK government deal with Nissan didn't have some kind of grant or tax break for supporting this, to cushion the blow to the manufacturing side from any tariffs.  Although Nissan's European headquarters are in Switzerland, there is a large design centre in the UK.  Similarly Honda has an R&D operation as well as a Formula 1 team based in the UK.
80% of the UK economy is services, and we are a net exporter of services.  Delivery of services requires you to be close to the customer.  So what the UK needs to ensure is that the customers with the biggest budgets – the regional headquarters of multinationals, Japanese or otherwise – stay in the UK.   Our professional services – not just finance but R&D, design, IT, consulting, accounting, legal, marketing – all thrive because they are supporting these regional headquarters. Lower taxes and deregulation might keep some headquarters happy, but ultimately they have to worry about their proximity to customers too.  By leaving the European Union, the UK will be perceived as less close to EU customers (and also the regulatory environment).  We have to hope that the positive, proactive "global" UK that Theresa May outlined in her recent speech really does come together, and deals are quickly negotiated with African and Middle Eastern countries, so that the UK can position itself as the EMEA (Europe, Middle East & Africa) regional headquarters of choice.
The UK is currently the regional base for over half of the top 30 Japanese companies in Europe or EMEA.  Keeping it that way will also, as the Japanese government itself pointed out, need a free movement of people in the region and a liberal immigration policy.  If this becomes an issue, which it already has of course, the other trend I have highlighted elsewhere, of an increasingly virtual structure, where regional management and functions are scattered around a region, will intensify and will be increasingly difficult to service from one location, particularly if that location is not part of the Single Market or immigration has become a sticking point in free trade agreements.
If this happens, then UK services companies are going to have to open more offices across the EMEA region and relocate their personnel accordingly – as various banks have already announced.
(*Percentages calculated only for those companies where annual report figures for the EMEA or Europe region and the UK were available.)
The Top 30 Japanese employers in Europe (showing changes 2014/5 to 2015/6 in total global employees, Japan based employees, EMEA based employees) and the Top 30 Japanese employers in the UK (showing changes 2014/5 to 2015/6 in total UK employees, regional HQ location, region covered, percentage UK of Europe and of global) are available to download, if you sign up for our free monthly newsletter:
Top 30 Japanese Employers in Europe:
Top 30 Japanese Employers in the UK: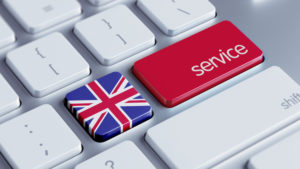 I asked two Japanese expatriates who were both on their second stint in the UK what had changed since their last stay in the UK 10 or so years' ago.  To my surprise, both said that they thought customer service had improved.
My initial response was that this was probably due to the big increase in people from Eastern Europe who are working as waiters, shop assistants and so on, with far more enthusiasm and efficiency than had been normal in the UK in the past.
But on discussing this further, and thinking about my own recent experiences, I realise the improvement they were talking about has more to do with technology than the cultural mindset of service sector employees.  One of the Japanese expatriates said "when you arrange for someone to come to your house to repair something, they arrive when they say they will".  This used not to be the case – you could take a whole day off work waiting for someone and not even get a phone call explaining the delay.
When I recently bought a washing machine, I purchased it online and chose a time slot and a day for it to be delivered.  I was surprised to see that they would deliver up until 21:00 in the evening. Then followed a series of emails and text messages from the store to remind me and offer me a chance to change the slot if I wanted.  It's common to receive further texts during the day of delivery, narrowing the time slot down to within one hour.  The delivery and trades people have some kind of handheld GPS device which helps them map their journeys from customer to customer and they can be tracked and assisted by support staff in their company offices.
Then, this week, I realised another item I had bought from Amazon had not arrived, so I went online, clicked the "call me" button and within 1 second someone (I suspect from an Indian call centre) called my mobile phone and immediately arranged for a replacement to be sent the next day.
I realise this kind of service is available in other countries, but it does seem according to various surveys that the British are the biggest online shoppers in the world.  According to McKinsey, although internet penetration is higher in the US that Europeans, Europeans are much more likely to prefer a digital channel for buying or using banking services than Americans.
Services now account for 80% of the UK economy, so it's no surprise I suppose that the UK has got better at delivering them.  For Japanese companies, despite Brexit, the British service sector still represents an investment opportunity – both to gain technology and to reach other virtual markets in the rest of the world. It is noticeable that recent acquisitions or investments into the UK from Japan have largely been in the technology-based services sector– from Softbank acquiring ARM, through to Aioi Nissay Dowa acquiring InsuretheBox.