Rudlin Consulting provides expert analysis and consulting to people working in or with Japanese companies in Europe.
Whether you want to approach Japan headquarters (the 'honsha') as a supplier, subsidiary or partner, we can help you understand its corporate culture and strategy, and identify the people and processes necessary for success.
We can also provide cultural awareness training for your employees, as the exclusive representative in Europe of Japan Intercultural Consulting.
For more insights into Japanese corporate cultures, subscribe to our free newsletter.
When it comes to the Mitsubishi group of companies (keiretsu), I did almost literally write the book (A History of Mitsubishi Corporation in London: 1915 to Present Day), although my focus was more on the way the pre-war Mitsubishi Goshi evolved into Mitsubishi Corporation, the trading company, and more specifically, its London office.
It's generally perceived in Japan that the Mitsubishi keiretsu has been the most cohesive and robust of all the keiretsu (Mitsui, Sumitomo, Fuyo being the other main ones) but as you might imagine, the current Mitsubishi Motors fuel economy data manipulation scandal has put this to the test.
According to Nikkei Business magazine (April 22nd edition, not available online), the cracks are appearing.  Whereas in the previous Mitsubishi Motors crises (recalls for various defects in the 2000s) Mitsubishi Heavy, Mitsubishi Corporation and Bank of Tokyo Mitsubishi UFJ all stepped in and financial support came from Tokio Marine, Mitsubishi Electric and Mitsubishi Materials as well, this time seems different.
Even now, having been hit by the commodity price slump, the automotive sector remains an important profit generator for Mitsubishi Corporation as it is involved in the sale and financing of vehicles in Asia and Europe as well as engine manufacture.  Mitsubishi Corporation also seconds quite a few employees to Mitsubishi Motors, including the current Chairman and CEO Osamu Masuko.
Other Mitsubishi companies do not have such ties.  Even though Mitsubishi Chemical Holdings supplies products to the automotive sector, its main customers are Toyota and Nissan.  Mitsubishi Paper also said "we are busy with our own affairs".
It's not just about whether the companies have business together, points out the Nikkei.  It's also an issue of corporate governance.  The Mitsubishi UFJ Financial Group has been reducing cross shareholdings, where appropriate.  Mitsubishi Corporation is also checking shareholdings regularly for rationale and yield and disposing of them as necessary.  Presumably it is hard to justify "Protecting the Three Diamonds" as the sole reason for support, to external directors and shareholders.
The Nikkei sees this as a chance for the Mitsubishi group to embark on a delayed restructure [the article was written before Nissan stepped in to acquire a 34% share].  In previous restructurings, there was a discussion about selling off the largely domestic 'mini-car' business, so this might be finally realised.
A more recent article in the Nikkei Asian Review points out that a key question is whether Nissan's CEO Carlos Ghosn's aggressive brand of reform will suit the corporate culture at Mitsubishi Motors "where change is not exactly a buzzword".  The question I have is what the corporate culture of Mitsubishi Motors actually is, other than a reluctance to change.  The lack of a clear definition of values and vision may indeed be one of the causes of the repeated scandals.  There are the Mitsubishi Three Principles, but not all Mitsubishi companies showcase them, and they lack the strong philosophy and toolkit of something like the Toyota Way.
Along with my official book on Mitsubishi in London I wrote a further unpublishable chapter, called "The Vague Company".  It talked about the benefits and difficulties of having a vague, unspoken corporate culture.  Employees can enjoy the sense of being treated like adults, to work out for themselves what the right "way" is, but it makes global expansion – particularly post-merger integration – highly frustrating, when new, hybrid cultures need to develop. As one frustrated American employee at another Mitsubishi group company said to me the other day "I can't get a handle on what the Mitsubishi Way is". It is, as we say in British English, like trying to nail jelly to a wall.  I suspect Ghosn may quickly tire of this and use his hammer in more brutally effective ways.
For more on Mitsubishi Motors' future, I recommend this blog post by my old friend and former head of corporate communications at Mitsubishi Motors in the Daimler Chrysler days, Jochen Legewie: http://www.cnc-communications.com/blog/the-future-of-mitsubishi-motors/
For more on Mitsubishi corporate culture, I have gathered some resources on Pinterest here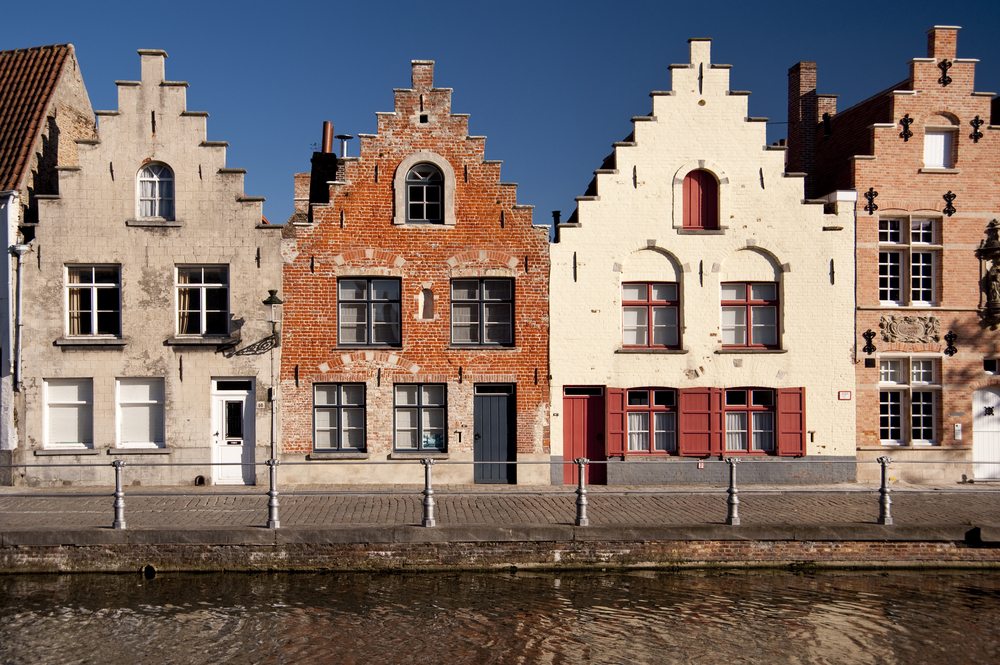 When I first moved to Norwich, just under two years' ago, my new bookkeeper unnerved me by saying "we don't do euros in Norfolk".  A third of my turnover is in euros, so I wondered whether I had chosen the best location for my business.
It's true that there aren't that many Japanese companies – my target customer group – locally in East Anglia either.  However, those that are here reflect the regional strengths in food processing and energy. Mizkan owns Branston Pickle, which is made in a factory in Bury St Edmunds and Marubeni is the owner of Seajacks, a Great Yarmouth based offshore wind power engineering company.  Although car companies such as Toyota and Nissan are probably the most famous Japanese investors in the UK, Norwich-based Lotus is owned by Proton, a Malaysian company.
More recently, Japanese insurance companies have been on the acquisition trail, and this has an East Anglia angle too, as the companies they have acquired have offices in the region and are keen to shift more personnel out of the expensive City of London.  One such client, as well as asking me to do some training for their office in Chelmsford, Essex, also sent me to their branches in Zurich, Amsterdam and Brussels.
I decided to take the opportunity of the Belgium trip to visit Bruges, intrigued by its similarities to and influences on Norwich. Flemish weavers, masons and goldsmiths settled across East Anglia throughout the Middle Ages, when Norwich and Bruges were Hanseatic League outposts. Bruges, like Norwich, was a thriving river port, trading in locally made cloth.  Like Norwich, Bruges was largely bypassed by the industrial revolution and trade declined after its river silted up.
Now Bruges is mainly a tourist destination as well as home to the College of Europe.  With the EU referendum going on, it seemed an appropriate time to visit the place where Mrs Thatcher made her famous 1988 speech against further European integration, which inspired The Bruges Group, many of whose members are behind the current campaigns for Britain to leave the EU.
The Bruges Group flavour of Brexiteer sees exiting the European Union as a means of ending European political and regulatory interference.  However, talking to people in Norwich, the argument that obviously most resonates is that of getting back control of the UK's borders, and preventing further immigration, particularly from Europe.
Other former Hanseatic outposts on the UK's east coast have not fared as well as Norwich.  There are unemployment hotspots yet large numbers of Europeans come to the region to help with the harvesting and production of food.  Recent polls show the region overall is in favour of Brexit.
So what will Japanese companies do if the UK does leave the EU?  I expect that those that have already invested – either because the UK had a strength in a particular industry, or they wanted to access the UK market – will stay.  But those who use the UK as a coordination base for the rest of Europe, may well consider relocating or shifting any further investment into continental Europe.
This is really bad news for my business, as my best clients are the European HR departments of the regional coordinating headquarters of Japanese companies.  One such client integrated all their back offices functions a couple of years' ago, which meant they shifted their HR back office to Turkey, managed by a team in Portugal, and I have not had any business from them since.
The common market and free movement of people over the past 40 years in Europe has brought about a more integrated structure for most multinationals.  The UK has benefited from this by becoming the main host of European headquarter functions – headquarters which generate direct and indirect employment.  This has made London an expensive place to operate, so jobs are moving east, not just to the east of the UK, but to countries like Poland.  I am also now looking to recruit a consultant in Poland.  Ironically, most of the candidates have had experience working in the UK.
One of my other Japanese clients has started shifting personnel from London to Amsterdam.  London will continue to be the EMEA (Europe, Middle East and Africa) HQ and Amsterdam will be the European Union HQ.  So maybe that's the way to go for British businesses, if we do leave the EU.
I already have had some business in the Middle East, and was recently asked if I could find consultants in Morocco, Tunisia and South Africa.  It's something I could do whether or not the UK is in the EU, so ultimately, I think we British businesspeople should be asking ourselves, is it really worth going through all the uncertainty, cost and bad feeling of negotiating our way out and then re-negotiating our way back in to trade deals, to be pushed into doing something we should be doing anyway?
I visited Great Yarmouth (another former Hanseatic League outpost) recently, to see an excellent production of the Tempest at the Hippodrome.  It was part of the Norfolk and Norwich Arts Festival – which benefits from EU funding.  I noticed that most of the cafes were run by Portuguese immigrants and as the one we wanted to go to for lunch was fully booked, we ended up in a local pub.
Initially, the atmosphere and menu brought me back to when I was a child in the early 1970s, before we moved to Japan and the UK joined the European Union.  The UK seemed to be in permanent decline – shabby, with awful food and if you wanted olive oil to cook something better at home, you had to buy it at a chemist.
However, it turned out the pub stocked good local cider and beer and the food was well cooked and promptly served.  On the way back from the toilets (spotlessly clean) I realised that quietly and efficiently running the whole operation was the Thai wife of the British owner.
Listening, or rather looking at the presentation of Kazumasa Yoshida, the CEO of Emergency Assistance Japan, I was yet again struck by the fact that there is no direct translation in Japanese for the English word "risk". Yoshida even had a slide to define "risk", with "risk" written as "リスク/risku" in katakana, which is the Japanese alphabet used for borrowed, foreign words.  His definition of risk was the potential for a crisis to occur, which if then becomes reality, is a threat, and then when there is harm, is a crisis.
Crisis is "kiki/危機" in Japanese, and "kiki" is sometimes used instead of "risku".  This causes problems when trying to distinguish between risk management and crisis management in Japanese.  Risk management then becomes two borrowed foreign words "リスク・マネジメント/risku manejimento" and crisis management is the entirely Japanese "kiki kanri/危機管理".
I asked Ikeda why there was no word for risk in Japanese.  He said it was indeed puzzling, when you considered how prone to natural disasters Japan was.  His view was that it was something in the Japanese mind-set, that cannot deal with a crisis in advance, only if it happens in front of their eyes.  This, he added, is why Japan has not coped so well in terms of preventing natural disasters from turning into wider crises, as with the Fukushima earthquake.
This kind of explanation can shade into the Myth of Japanese Uniqueness/Nihonjinron school of thought, which I am not so keen on.  My preferred explanation is a mix of more universal psychological, geographical and religious influences.  Most humans are bad at assessing and dealing with risk, vastly overestimating the probability of facing situations they cannot personally control (airplane crashes, terrorist attacks) and vastly underestimating the risk posed to them by situations they think they can control, such as crossing the road, or skiing.  So it's the very fact that Japan has had a history of massive and regular natural disasters such as earthquakes, volcanoes and tsunami, that causes a numbness to set in.  The Japanese expression "carp on a chopping board" springs to mind.  Apparently carp, when faced with a chopping board, know the end is nigh, so stop fighting it and face the inevitable.
This kind of acceptance of fate, and seeing struggle as a waste of effort, is very much a Buddhist teaching.  And yet, looking out of the window of a bullet train in Japan, you can see the enormous but often useless efforts being put into preventing a disaster from occurring or having an impact in Japan – the concreting of the bottoms of mountains and the sides of rivers to prevent landslides and flooding and the huge concrete boulders and walls that cover the coastline. And yet the markers left by previous generations who survived tsunami, warning that houses should not be built beyond that point, were ignored.
Japanese companies are riddled with processes for double and triple checking, imposed after a mistake has happened and yet when a mistake does happen, it is usually covered up rather than dealt with.  A participant in one of my seminars told me how a misdirected client confidential fax, which ended up on the private fax machine of an elderly Japanese lady (fax machines are still quite common in private homes in Japan) resulted in the old lady ticking off a senior director, who then immediately imposed a "fax buddy" system on the entire company – Japan and overseas.  Any employee sending a fax must be accompanied and monitored by another employee.
This story found its way into an article in the Nikkei Asia Review, by Michael Stott, a Financial Times journalist who heard it at one of our Japan Intercultural Consulting seminars in Japan.  As his article observes, "the painstaking decision making processes, the elaborate corporate hierarchies, the extreme fear of failure and the entrenched conservatism have not changed much" for Japanese companies over the past couple of decades.
Ikeda had a clear recommendation for what Japanese companies should do, namely, appoint an executive to be responsible for "risk".  They should not be someone who has been moved horizontally away from business line management because they are deemed to be no longer effective (which would be a classic Japanese corporate resolution).  They need to have the ear of the President and be able command business units on what they should do.  It should therefore be an important and recognised role – either for a specialist, or be made as a precondition that any President should have occupied the role.  And they should be someone who, as he put it, "doesn't run away."
Ikeda said the question he usually gets asked is how he ended up founding the company – which, as the name suggests, provides assistance to Japanese overseas who find themselves in life threatening situations.  It would seem in itself to be a risky venture, given that Japanese notoriously won't pay for something which is simply a service. As a consultant to Japanese companies, I do indeed recognise this problem.  He said when he was working for Yamaichi Securities in Paris, he came across a similar French company and thought Japan could do with such a service and then what with one thing and another…
He did not need to specify – the name Yamaichi Securities alone tells the story for Japanese business people.  It was one of the most famous casualties of the 1997 Asian financial crisis and the uncovering of illegal trading which in turn was covering up losses made on client accounts.  The company's last president made a famously tearful public apology on television.  Unfortunately, lessons in managing risk do not seem to have been learned twenty years' on, with a seeming procession of Japanese Presidents bowing their heads in shame at unanticipated risks and covered up mistakes which escalate into full blown crises.   Judging by the other reactions to Ikeda's presentation, the audience at least will be lobbying their companies to appoint a senior risk executive as a matter of urgency.
I was discussing with a client recently the way accepted terminology keeps changing in the UK business world.  Apparently "flexible working" is now being renamed "agile working".  "Agile" working is meant to have a wider definition than flexible working – the idea being that the focus should be on performance and outcomes, allowing maximum flexibility on the who, what, when and where of executing the work.  "Flexible" usually (as it does in Japan) means flexibility on the hours worked and tends to be used when workplaces are trying to be family friendly towards women.  "Agile" working implies it is a way of working for every employee.
The client's own job title was another indicator of change – "head of diversity and inclusion".  Diversity has become a more commonly used word in Japan now, mainly to mean gender diversity, but increasingly companies are looking at other kinds of diversity such as nationality or sexuality.  The reason that "inclusion" has been added to "diversity" in the UK is to ensure that companies don't just focus on targets for diversity, but also how the corporate culture should change to ensure that people with different backgrounds to the mainstream do not feel excluded from decision making or promotion or the everyday conversations and meetings that are going on around them.
Sometimes I find myself thinking that all this emphasis on terminology is irritating and a distraction, but then I remember what it felt like to be a foreign employee in a Japanese company headquarters.  I have no complaints about the way I was personally treated, but I regularly used to point out, when asked for my input into English language documents like the annual report – that it seemed alienating to people outside of Japan if employees were broken down into male/female, or Japan-employed and overseas-employed.
I knew why these categories existed – because at the time, 99.9% of females were in administrative track jobs, and 100% of men were in management track jobs – so this was a simple way of indicating the ratio of administrative versus line management/sales people in the workforce.  The Japan-employed and overseas employment figures aligned with the Japan parent company-only and consolidated accounting methods.
But it nonetheless made me feel like being female or "overseas" was a lower status.  This has all changed now of course, as the distinction between administrative and management track lifetime employees in Japan has disappeared in many companies.  With holding companies now being allowed in Japan, and changes in accounting methods, the parent vs consolidated accounting distinction for employees is also less meaningful than it used to be.
I still have Japanese clients consulting me about what to call their various categories of employees however.  Some choose "rotating staff" to describe Japanese expatriates – but again this implies that anyone hired outside Japan has no chance of being posted elsewhere.  One British employee complained to me about an email from Japan HQ which used the term "subordinate".  Even in British class ridden society, we prefer to call all employees "colleagues" or "team members".
(This article first appeared in Japanese in the Teikoku Databank News in February 2016)
Toyo Keizai has ranked the top 500 companies in Japan with the most non-regular staff (see our previous post for what this means and why you should care if you work for a Japanese company). Consciously or unconsciously, however, the "total employee" number they use includes overseas employees and the non-regular staff number is for Japan hired staff only, as far as I can work out.  Maybe it's an indicator that overseas staff are seen as "regular" after all.  It certainly would account for the large increase in regular staff at NTT Data over the past 5 years for example – as they have been on a major acquisitions spending spree overseas – and will grow further once they integrate Dell Services.
Here's the breakdown for our Top 30 in Europe.  As you can see, the numbers are missing for some major employers like Canon, Sony, and Bridgestone.  Checking on the sources, which are mostly the Japanese stock exchange submissions, it seems these companies do not break down employee numbers by contract type.
Although my old employer Mitsubishi Corp is  not in the Top 30 employees in Europe (they do not disclose regional break down of consolidated employee numbers), I note that the number of non-regular employees has fallen 8% the past five years (presumably due to the re-introduction of the "regular employee" administration track), although they still represent 20% of the total consolidated employees (18,054 out of 72,000).  Conversely, regular employee numbers have risen by 23%. As there are only around 6000-7000 employees in the Japanese offices of Mitsubishi Corporation, and around 10% of them are classified as non-regular, this must mean the other 17,000+ are non-regular staff in consolidated companies (not the main MC offices) in Japan.  That still leaves 46,000 or so "regular" employees of consolidated companies outside Japan.
Employment status in Japan, is, as they say "complicated".  But you can bet Japanese employees have a very clear idea who is in-group and who is out.