Rudlin Consulting provides expert analysis and consulting to anyone interested in Japanese companies in Europe, Middle East and Africa as investors, employers or customers.

Now you've found us, you can: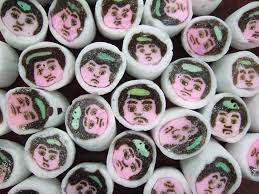 Blue chip Japanese companies have traditionally recruited most of their employees through hiring them as graduates straight out of university as "lifetime employees".  Labour shortages, job hopping in the younger generations and cutbacks on lifetime employment has meant that some companies have had to recruit more mid-career employees recently.  This entry track was in the past confined to specialist, non-line management positions and at a lower status to the lifetime employees, but recently I have seen more expatriate Japanese who have worked in other companies appearing in my seminars in Europe as expatriates with equivalent status to those who have been in the company since graduation.
Mid career hiring seems to me a good indicator of the degree of acceptance of diversity in its broadest sense, and Toyo Keizai obviously agrees, as they have published a ranking showing the percentage of employees in Japan who are "graduate hires" in the total year's intake as part of their Corporate Social Responsibility data publications.
Companies in our EMEA and UK Top 30 largest Japanese employers who are also in the Toyo Keizai rankings of companies with the highest proportion of Japanese graduate hires are therefore in a rather paradoxical position of having a high number of non-Japanese employees in their overseas subsidiaries, being managed by a very traditional Japanese group of employees in their Japan headquarters.
Most of the companies in these categories are trading companies, banks and major manufacturers – the latter two having substantial domestic branch networks or domestic manufacturing and markets to cater for I suppose.  They include:
NYK 65 graduate hires in April 2017, 2 mid career hires in 2016
NTT Data 385/13
Canon 475/15
Toyota 1935/98
Sumitomo Corporation 157/8
Itochu 149/12
Marubeni 135/11
Sumitomo Mitsui Financial Group 1347/115
Mizuho Financial Group 1394/175
Toyota Industries 284/27
MUFG 1206/111
Dentsu 145/19
Fujitsu 740/110
Mitsui 180/30
MS&AD Insurance 1183/254
No sign of Mitsubishi Corporation in the rankings – which may be due more to non disclosure of data rather than not being in the top 150.  When I was working at Mitsubishi Corporation, we used to refer to the hiring of similar Mitsubishi graduate types every year as having led to  a "Kintaro ame" situation in terms of diversity – Kintaro ame (Kintaro sweets) are rather like British sticks of rock, the same wherever you cut through them.
Japan's population has already peaked at 127 million, and on current projections will be under 100 million by 2053, with around 1 in 4 people aged over 75 and under 60 million by 2100, by which stage 1 person in 2.5 will be elderly.  The Nikkei Business magazine has a special feature on what this means for Japan and how to make sure this future is a happy one.  Japan is of course the canary in the coal mine for other developed societies facing similar demographic changes, such as Western Europe, but, so far, does not seem to be taking the route that Western Europe has, of allowing immigration to rebalance the demographic trends.
Happy vs Bad scenarios
The "happy scenario" is where the elderly find jobs as "cloud workers" doing subcontracted administrative work for their local authority, live in affordable social housing and their pensions can allow them a comfortable lifestyle.  They might accumulate points from their work which go towards healthcare and social care.
The "bad scenario" is where salaries are only just enough to make ends meet and if you are living on your own, aged 80, you find it hard to do physical work.  Social infrastructure has not been renewed, and living conditions are worsening.  People are fleeing the suburbs in search of a cheaper cost of living. Intergenerational wage gaps have not been adjusted, and this is having an impact on pensions.  Low wages have led to a chronic labour shortage.
The new multistage life and career
The Nikkei then goes on to interview Linda Gratton, of the London Business School, regarding her concept that our lives will no longer be three distinct stages of education, work and retirement, rather multistage, with a time of retraining, which may result in no longer working for an organisation as an employee.
A rather depressing graph accompanies this, showing that Japan has the lowest number of people over 25 in further education (2.5%) compared to the OECD average of 16.6% – only the Netherlands has a similarly low rate, and Germany, the UK and Spain are also below average.
Japanese corporate training budgets are a tenth of Germany's
Japan's generally high level of education might explain this, but another chart also causes concern, comparing Germany to Japan in terms of corporate training.  Siemens spends over $1100 per employee per year, compared to $130 average spending on training by Japanese companies on their employees.  Training in Germany is for the whole industry (presumably they mean Germany's national apprenticeship schemes) whereas for Japanese companies, training is only offered to employees.  The content of the training in Germany is transferable skills, and in Japan it is only useful for that company or industry.  German training includes e-learning via smartphones and PCs, whereas in Japan it is "on the job training" and classroom based training.
Actually I have noticed more e-learning in Japan too, although it is mostly for internal compliance purposes.  Despite the fact that I have recently created some e-learning, I am not sure it is a sufficient alternative to class room based training, particularly for soft skills.  But certainly if we are thinking of retraining people in skills needed for becoming "cloud workers" then it will have an important role to play.  Indeed the e-learning I have developed in Japanese is specifically aimed at Japanese people working in virtual global teams.
Japanese firms' re-training, re-employment provision
The final part of the feature details a survey of various listed Japanese companies' employees about their systems for allowing second jobs, early retirement, individual education and re-employment.  62% of Japanese companies allow employees to have second jobs, usually with some restrictions.  68% have an early retirement scheme, for 44% of those, it kicks in at age 50, 29% from age 45 and 12% from age 40 and also age 55.  52% do not have any support system in place for re-training or overseas study, although some do allow time off for study at an employee's own cost.  80% of firms have a re-employment scheme for people who have left the company, but with various conditions, such as they should have left the company in order to bring up a family, or to look after elderly relatives, or to accompany a spouse when they had to move for work.
Nikkei's Business's message to Japanese companies is clear – for a happy future society, they need to step up their support for older employees to develop their second careers.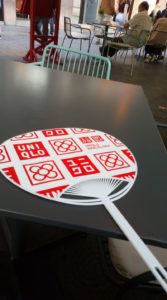 The overseas sales of Fast Retailing, with Uniqlo at its heart, have recently outstripped its domestic Japanese sales.  Although a branch of Uniqlo has opened in Barcelona, to add to stores in the UK, Germany and France, with further openings in Stockholm and Amsterdam to come, according to a recent inverview in the Nikkei Business, what really excites Fast Retailing's founder, Tadashi Yanai, is the birth of huge middle class markets in China, India and South East Asia.
"The people in those markets are hungry for new clothes, and information about those new clothes" he says.  "The most searched for words in search engines are clothing related" [not lack of clothing related?] "When we make clothes, information is important.  It's the same in any industry."
"At my most optimistic, I think we can be world number 1 in 3 to 5 years.  We are in the best position in the growth markets of Asia.  Although various governments are trying to be protectionist, it is difficult to stop the trend of companies doing business around the world."
"Manufacturing has to be done in the countries with the lowest labour costs.  Chinese manufacturers are setting up factories in Vietnam, Cambodia, Indonesia, Bangladesh.  And then on to India, the African coast, Eastern Europe."
When asked about the new concept from Japanese company Start Today – the Zozosuit, which will supply bespoke clothing, with measurements generated by wearing a "Zozosuit", Yanai said this technology will not be a sufficient differentiator in its own right.  "In the future, IT infrastructure will be common to everyone, and free.  They will have to think hard about how to build up their business model to make best use of that data".
Fast Retailing has another brand, in Japan only, GU, where RFID tags are in every item, and there are self service check outs, so shop assistants will become more like "concierges".
"I think only companies that have a positioning that makes sense globally will survive.  Up until now it has been enough to have a positioning in Japan,  and as a consequence, there was pointless competition within each industry.  Now markets are global, being number 1 in Japan is pretty meaningless."
I was surprised to discover a few months ago that Sony, despite being one of the most overtly "global" Japanese companies, has so many Japanese expatriate managers in its European operations.  This is confirmed by the rankings recently published by the Toyo Keizai, which estimate that Sony is only beaten by Toyota in terms of the number of Japanese posted overseas.  Toyota group company Denso is at #3 and the other big electronics conglomerates Canon and Mitsubishi Electric at #8 and #9 – showing Sony is not alone.
Other car manufacturers such as Mazda, Isuzu, Suzuki and Mitsubishi Motors are in the Top 50 but Honda and Nissan appear not to have disclosed data as they are not in the rankings.
I'm less surprised that the main trading companies (Mitsubishi Corp, Mitsui Bussan, Sumitomo Corp, Marubeni) are in the top 10, and that their expatriates represent a high proportion of the headquarters regular staff.   However, this does show that it is very difficult for them to localise their business model in terms of bringing more non-Japanese into the mainstream management of the company – tending instead to keep local executives confined to the acquired subsidiary.
Sumitomo Mitsui Banking Corp appears to be an outlier amongst banks but in fact the other megabanks did not disclose data so have not been ranked.  Toyo Keizai assumes that they are at about the same level as SMBC.
The top 20 are as follows:
Toyota 2,450 Japanese expatriates (out of 75,218 headquarter regular staff)
Sony 1,400/16,659
Denso 1,336/23,801
Mitsubishi Corporation 1,286/6,233
Mitsui Bussan 1,209/5,971
Sumitomo Corporation 1,101/5,162
Sumitomo Mitsui Banking Corporation 1,083/29,283
Canon ~1000/26,246
Mitsubishi Electric 962/31,694
Marubeni 907/4,458
Hitachi 800/35,631
Toyota Tsusho 792/3,614
JETRO 700/1,764
Minebea Mitsumi 653/5,953
Itochu 640/4,285
Yazaki 597/289,300 (worldwide)
Yamaha Motors 569/6,512
Murata 560/7,899
YKK 560/3,804
Toray 553/4,486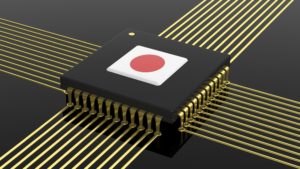 Sony has the most subsidiaries on a consolidated basis of any listed Japanese company, according to Toyo Keizai.  The only other Japanese company to come close to Sony's 1,292 subsidiaries is Nomura Holdings, who have 1,285.  Sony has certainly replicated this trend in the UK, with at least double figures in terms of companies with names that are some variation of Sony + Music or Sony + Interactive, plus the acquisitions it keeps adding.
Many other of our Top 30 UK and Top 30 EMEA Japanese companies also appear in the list, and have also been active acquirers, such as NTT (944 subsidiaries), Hitachi (864 a decrease on the previous year as they continue to reshuffle their portfolio), Dentsu (844), Mitsubishi Corporation (834), Sumitomo Corporation (664),Toyota (597), Mitsubishi Chemical (566), Itochu (555), Fujitsu (502), Panasonic (495), Honda (367), Canon (367).
Fujitsu will soon have one less though, as it was just announced in the Nikkei today that it will sell its shares in its mobile phone business to Polaris Capital.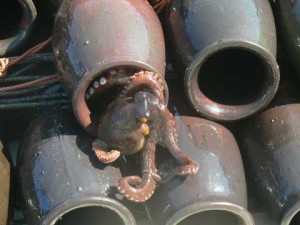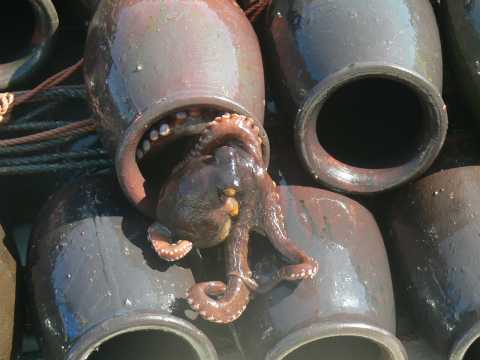 The founder and President of Nidec Corp, Shigenobu Nagamori has been high profile in the Japanese media (again).  As well as a long interview in Diamond magazine about why all 57 of his acquisitions (many in Europe) have been a success, he gives some punchy analysis in his final column for the Nikkei Business magazine on what the root causes of the succession of scandals coming out of corporate Japan.
"It is the top management's fault if bad news does not reach them.  If there is something wrong with the production process or sloppiness in quality control, this is a matter of life or death for a manufacturer.  That such important information is not being communicated is because the management is not going to the genba (where the action is) and seeing what is going on for themselves.
4 root causes of scandals at the genba
Nare (becoming used to something) Thinking that a certain level of irregularity won't be a problem, getting accustomed to it.
Amae (being indulged) – believing that you won't get found out anyway
Tiredness – when the cost price seems to have reached rock bottom or kaizen has been continuing for a while
Takotsubo (octopus pot – for more uses of this analogy, see our post on octopus appointments) – silos where a problem in one unit is hidden and not communicated to other units
This happens because managers are not ensuring a sense of urgency in the genba.  This doesn't mean they have to keep pressurising employees.  They should be making frequent efforts to strengthen and pull up the genba.  That's why they should enter the genba themselves and see for themselves what is going on in R&D and manufacturing, sales.  This will naturally lead to a sense of urgency.
Of course managers set targets, but if they don't know the genba, then these are just words, and feel very distant to the genba.
The need for "hands on", "micromanagement" and "making responsible without giving away responsibility"
Hands on means the genba solves problems with the management alongside.  Not just throwing problems at them.
Micromanagement is that managers make decisions about all the issues in the genba.  When I acquire a company that is in trouble, in order to reconstruct it, I check purchasing for even 1 yen. Some people say this will undermine the ability to think for themselves but it's quite the opposite.  It is to make the employees think, come up with suggestions and work alongside managers to review it.  Not just get told, in a one way fashion.
"Making responsible without giving away responsibility" means that I delegate authority, but I don't just leave people up to it.  Otherwise the genba logic just becomes stronger and they fail to see what is appropriate overall.  So delegate, but regularly check, very thoroughly.
The importance of developing generalists
It's also important to develop executives.  Although there is a tendency in Japan at the moment to reject generalists, it's no good if someone only knows one business area and has no idea about other parts of the business.  While people are young, they should experience management in different divisions in order to become proper executives.
That's why I am always visiting our subsidiaries around the world.  We have 300 companies and over 100,000 employees so I can't do this by myself.  So I get other people like our CSO (Chief Sales Officer) to travel around too.  I am visiting somewhere pretty much every week.  If managers had this attitude, the morale of the genba will also improve.  You cannot take it easy.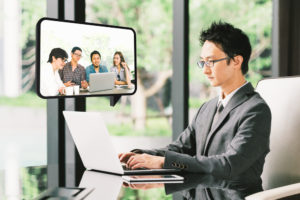 36.3% of Japanese people responding to a Nikkei Business survey in November 2017 say that they have felt a dramatic increase in the need to communicate with non-Japanese people at work or because of work in the past few years.  A further 32.1% have felt a gradual increase.
Only 18.9% say that English has become or may become the official or unofficial corporate language, however.  39.2% say there is a connection between performance and being able to speak English and a whopping 82.4% say they feel the need to improve their English speaking ability.  The main reasons chosen for feeling this way are:
be able to do my job better (>70%)
improve my relationship network (>40%)
increase my career choices (>40%)
be able to work overseas (>30%)
improve my performance evaluations (<10%)
look as if I'm high potential (<10%)
The article makes an interesting point that those Japanese over 50 are actually quite good at English, often having worked overseas or been involved in export related jobs and benefitted from corporate budgets for English classes.  Those in their 20s take it for granted that they need to be able to speak a good level of English, as this was important when they were on the graduate recruitment circuit.
So the generation that is suffering the most are those in their 30s and 40s, who did not have a chance to work overseas or study overseas in the Lost Decades of the 1990s and 2000s and also suffered from budget cutbacks on language training.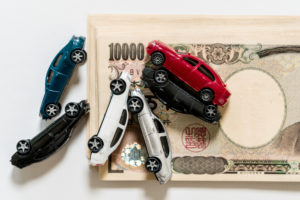 The lag between the UK's growth rate and the rest of the world noted by Christine Lagarde today has also been felt by Japanese companies in the UK.  According to the recently published JETRO survey on business conditions of Japanese companies in Europe, whereas the percentage of Japanese companies in the EU reporting profitability has increased year on year, reaching 75% overall this year, this breaks down into 71.6% for UK companies and 76.6% for other EU countries.  This might only be a 5% gap, but business sentiment is also taking a hit – with the UK coming second from bottom amongst EU countries in terms of expectations of profit growth for 2017-8, beaten only by the Czech Republic.
As for Brexit contengency plans, of the 952 responses received, 245 were from UK based companies. Around 25% of these said they were currently reviewing or considering a review of their location in the UK.  Of these, 60% are reviewing the relocation of their sales functions, and 50% looking to review the location of their regional headquarters functions and 20% are looking to relocate manufacturing.  Over 80% said they were preparing or considering preparing to partly relocate to another EU country, and 20% were looking to completely relocate.  The top 2 countries cited as potential relocation destinations were Germany (23 responses) and the Netherlands (6 responses).
Nearly half of UK based Japanese companies were expecting a negative impact on their business from Brexit, citing customs tariffs, securing human resources and changes to regulations and legislation as their main areas of concern.
On a more positive note, the new Economic Partnership Agreement between Japan and the EU is seen as being a major advantage for their business by over half the respondents, particularly for companies based in Central and Eastern Europe.  Even UK based Japanese companies did not see as much merit in a UK-Japan EPA however. The most selected reason for welcoming the EU-Japan EPA was "tariff reduction or abolition for imports from Japan" – which is mostly in the automotive sector, so I guess this means more imports to Central and Eastern Europe of Japanese cars and automotive components can be expected.
The biggest operational challenge was seen as securing human resources – for more than half of the companies based in Germany, the UK, the Netherlands and Central and Eastern Europe, again echoing recent news about labour shortages in the UK – both in terms of skills and incoming EU migration. Labour shortages outstripped last year's biggest operational challenge of "European political and social conditions" – but the latter challenge did not fade away and in fact concerns strengthened slightly, thanks to worries in Spain regarding Catalonian independence, and in the UK regarding Brexit negotiations.
Over half of respondents expected to expand their  business, over 70% in the case of Japanese companies in Italy and Poland.  So, happy days if you're an automotive sector worker in Poland.