Rudlin Consulting provides expert analysis and consulting to people working in or with Japanese companies in Europe, Middle East and Africa.
Whether you want to approach a Japan-owned company as a supplier, subsidiary or partner, we can help you understand its corporate culture and strategy, and identify the people and processes necessary for success.
We can also provide cultural awareness training for your employees, as the exclusive representative in Europe, Middle East and Africa of Japan Intercultural Consulting.
For more insights into Japanese corporate cultures, subscribe to our free newsletter.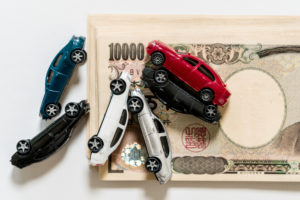 Denmark is the surprise entry from Europe in the top 20 countries that have seen the biggest increase in Japanese subsidiaries over the past 5 years, according to Toyo Keizai.  As you might expect, Asia dominates, with Myanmar #1 – having nearly 100 subsidiaries (compared to 11 in 2011), then Cambodia (50 up from 23).
Turkey, which is usually counted as part of Europe or EMEA by Japanese multinationals is at #3, with double the number of Japanese subsidiaries – 92 compared to 46 in 2011.  Then Mexico at #4 with a near doubling from 281 to 541 subsidiaries and Vietnam at #5 also nearly doubling the number from 528 to 972 – overtaking Malaysia and South Korea.
The increased Japanese presence in Denmark looks a little less spectacular in comparison, a 41% rise, from 37 to 52.  Other countries in the Top 20 like Thailand already had 1,777 Japanese subsidiaries in 2011, growing to 2,412 by 2016.  Singapore now has 1,386 subsidiaries (30% increase on 5 years ago) and Indonesia has 1,218 Japanese subsidiaries, a 61% from 5 years' ago.
Other European or EMEA countries who make the top 20 are Russia (44% rise from 133 to 192), Switzerland (40% rise from 77 to 108), South Africa (36% rise from 58 to 79), UAE (34% rise from 82 to 110) and Saudi Arabia, (23% increase from 39 to 48).
Toyo Keizai points to the regional attraction of Thailand, Myanmar, Cambodia and Vietnam which are increasingly connected by motorways and bridge building projects and are part of the ASEAN Economic Community  founded in 2015.  Furthermore, wages are lower than China, attracting automotive companies and Unicharm (nappies and sanitary products) to invest in production facilities. Japanese companies are also opening shopping malls and restaurant chains in the region.
Turkey has benefited from Free Trade Agreements with the Middle East and Central Asia and also part of a customs union with the EU, becoming a base for Japanese automotive manufacturers to enter those markets.  Mexico also has free trade agreements with  46 countries.
Vietnam has the third biggest population in the ASEAN region and is expected to grow further.  Japanese manufacturers such as Panasonic have based their regional headquarters there and also Japanese clothing and healthcare companies are investing in production.
Toyo Keizai does not explain the increase in Denmark but looking through our records, recently formed Japanese subsidiaries there include Mitsubishi Heavy Industries investing in wind energy, Opticon (sales of sensors), Shimano (sales of bicycle components) and Toshiba Global Commerce Solutions.
The countries in Europe with the largest numbers of Japanese subsidiaries are UK (875), Germany (764) and the Netherlands (451) according to Toyo Keizai.  We will blog at a later date about trends in those numbers.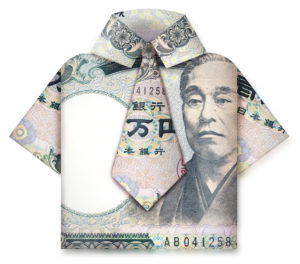 Japan's overseas M&A reached a record high of nearly ¥11trn ($100bn) in 2016, an increase of 6% on the year before, covering 627 acquisitions.
However the recent revelations of Japan Post's ¥400bn writedown on their 2015 $4.9bn  acquisition of Australian logistics company Toll Holdings has triggered another wave of commentary in the Japanese media questioning whether Japanese companies really know what they're doing when they venture overseas.
Nidec the honourable exception to not meeting expectations
As blogged by us, Nidec is the honourable exception to this – largely thanks to its strategy of buying smaller, more easily absorbed companies.  It seems to be the big name, big ticket acquisitions where Japanese blue chips, in search of growth and markets, come unstuck.  Diamond magazine cites NTT DoCoMo's spending spree in the 2000s in the Netherlands, UK and India as well as its acquisition of AT&T Wireless in the USA.  Nomura and Lehman Brothers' merger and Daiichi Sankyo acquiring the Indian generic pharmaceuticals company Ranbaxy also "did not meet expectations".
Nikkei Business points to Toshiba's acquisition of Westinghouse in 2006 and Kirin's acquisition of a Brazilian drinks company in 2011, which ended in its sale earlier this year to Heineken.  "If Japan Post had not written down the acquisition now, then writing off the goodwill would have continued from year to year, depressing profits, so in a way, writing it off with one stroke was the rational management decision.  However, it remains to be seen how Japan Post and Toll are going to find synergies quickly and paint a picture of growth in international logistics".
The personal (and political) connection between Toshiba and Japan Post
There is a connection between Toshiba and Japan Post – Taizo Nishimuro was President of Toshiba 1996-2000 and was President of Japan Post from 2012, including when it was privatised in 2015.  Apparently he briefed group directors in 2013 that they should try to find, as quickly as possible, a major acquisition.  Nikkei Business says this was Nishimuro trying to help Abenomics in its intention to raise share prices, by making Japan Post an attractive stock through a growth strategy based on M&A.
Japan Post has 200,000 employees, but of course almost all had only domestic careers.  Nishimuro did not bring anyone with him from Toshiba, so ended up relying on a management team composed mainly of ex-civil servants.  Nishimuro therefore had to say that the management team at Toll would be unchanged after acquisition.  Apparently the acquisition plans were barely discussed by the Japan Post board, angering the big names that had been appointed as external directors from the Japanese "industrial triangle" such as Akio Mimura, honorary chairman of Nippon Steel.  Toll was acquired without any loans from banks, from Japan Post's own funds – in other words, the post office savings of its customers.
The new President of Japan Post since 2016, Kunio Yokoyama, joined Japan Post in 2006 from Sumitomo Mitsui Banking Corporation.  It was Yokoyama who decided to proceed with the writedown.
Lack of experience in post acquisition corporate governance
The three factors behind Japan's M&A boom are firstly and most obviously, the lack of growth in the domestic Japanese market, secondly that Japanese companies are cash rich and are under pressure from foreign investors to use that cash rather than sit on it and the third reason is that overseas markets have been inviting Japanese companies' bids as they were less damaged by the Lehman Shock than Western suitors.  However cash rich Chinese companies are also getting involved, pushing prices up.
As one consultant puts it "acquiring overseas business means integrating different HR systems, and this takes time.  Japanese companies are still inexperienced in this."  Just leaving it up to the local management will inevitably lead to losses if Japan HQ turns a blind eye to problems, as Toshiba did for 10 years with Westinghouse.
The Japanese companies who have the most amount of goodwill (over Y1 trillion) on their books as a result of M&A are Softbank (ARM), JTI, NTT and Suntory.  And now Seven & I have announced they will buy the US convenience store and petrol station chain Sunoco for $3.3bn.  Seven & I claim that the acqusition was discussed vigorously at the board level, including external directors, but as the Nikkei Business says, that alone will not guarantee success.  Continuous, rigorous corporate governance is needed after acquisition too.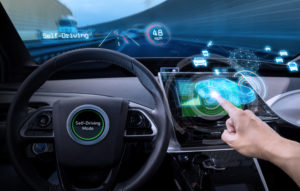 With driverless cars and the Internet of Things (IoT), the pressure is on JTEKT, a key member of the Toyota group, to find ways of using its combined strengths in the future, says Nikkei Business (JPNS $).
JTEKT's main product lines are machine tools, steering systems and bearings, with revenues of around ¥1.3 trn ($9bn).  It continues to use the Toyoda and Koyo brand names since the merger of the two companies in 2006, as well as the JTEKT brand, which has led to concerns that it is not clear what the company stands for and "we have not produced any synergies despite the merger", according to one senior executive.
One area that may be fruitful is Steer By Wire (SBW).  JTEKT are also trialling IoT technology in their own production lines in Japan with a view to understanding its capabilities better.  JTEKT's IoT technology is already being used by two parts manufacturers and JTEKT is planning to go beyond just selling its technology and into consulting, particularly for medium sized enterprises with a few hundred employees.
However JTEKT is prevented from selling its technology that has been used in Toyota's production lines, as part of the strategy of strengthening the Toyota group in 2009.
When the German government announced Industry 4.0 in 2013, many JTEKT engineers felt "we're already doing that" as Toyota's factories were already hooked up to the internet.  This is the kind of know how they would like to sell as part of a consulting offering.
"If we don't do this, we cannot develop overseas employees, or employees that we do develop, will leave"
Toyota, Volkswagen and General Motors are sometimes referred to as the 10 million club as they each manufacture over 10,000,000 cars a year.  Tetsuo Agata, President of JTEKT, instead refers to a 20 million club, whereby Toyota's main suppliers supply parts for over 20,000,000 cars a year.
Agata moved from Toyota Motors to Toyoda Automotive and then to JTEKT in 2013 and has been focusing on weaving a matrix system of vertical businesses and horizontal functions.  A global HR system has been introduced.  JTEKT has 44,000 employees, 27,000 of whom are overseas.  The key positions in each operation have been made more defined and transparent and regions have been consolidated.  The next step is to build a global remuneration and evaluation system.  "If we don't do this, we cannot develop overseas employees or employees that we do develop will leave."
"I was so shocked how little had been invested in systems development that I nearly fell off my chair"
Agata also looked through each division's strategies during his first summer holiday and was "frankly, surprised that they were working so well".  He immediately started a training programme on "PDCA" (Plan, Do, Check, Act).  He also invested in systems and a reform of work processes in the functional divisions.  "I was so shocked how little had been invested in systems development I nearly fell off my chair" he says.
Another horizontal initiative is the "Internet of Everything" – connecting people as well things.  He has brought in external resources to work out how to monetize this "soft business" and thinks it will be ready for launch in about a year. "These horizontal threads are things I have to put in.  It can't just be a structural solution, it has to be the culture as well"
The Toyota group is embarking on a second restructuring since 2014, reorganising its transmission, seat and brake businesses.   JTEKT has taken 10 years to show synergies since it was formed from the merger and Toyota is using the lessons from this to find hints for how to reform the group for the future.
For the past 5 years one of Japan's mega banks has always occupied the number 1 spot as the employer most popular with Japan's new graduates.  This is the first time in 9 years that the airline ANA has been the most popular in Toyo Keizai's annual poll of online users of its graduate recruitment website.
The airline is particularly popular amongst female graduates, for a number of reasons.  Not only are cabinet attendants considered as being part of the graduate recruitment track, but there has also been an increase in the number of women who are put onto the global staff management track.  Its training and development programme is also highly regarded.  Toyo Keizai adds there has been an overall increase in popularity of travel related companies such as JTB (Japan Travel Bureau – at #7) and JAL.
Financial services dominate top 10
Nonetheless, financial services employers continue to be popular – MUFG continues in the #2 spot and although Mizuho has fallen from #1 to #3 and Sumitomo Mitsui Banking Corp has dropped from #9 to #19, Nomura is at #4, Nippon Life at #5, Daiwa Securities  at #6 and Sompo Japan Nipponkoa (insurance) at #8.
Graduate popularity rankings are keenly watched by the companies themselves.  Although lifetime employment is fading slowly, graduate recruitment is still seen as the the "one time chance" of recruiting and being recruited for many employers and employees.  The relative movements show the reputation of the companies and also the trends in Japanese society and the economy.
Electronics and trading companies losing popularity
So it's not surprising that electronics companies, trading companies and Dentsu (particularly after the suicide of one of its graduates a couple of years' ago) have all slipped in popularity.  Itochu is the top ranked trading company at #26 (down from #17 the previous year).  Dentsu is at #41, down from #35 whereas its rival Hakuhodo has risen from #32 to #14.  Mitsubishi Corp is at #44 down from #31, Marubeni at #50, up from #53 but Mitsui has dropped to #85 from #42 and Sumitomo Corp from 62 to 87.   As previously blogged, trading companies offer the highest starting salaries, but also the longest working hours.
Amongst the electronics companies, Sony is recovering, at #127 up from #162 but Fujitsu has dropped from #170 to #210, Canon is at #227 down from #126, Mitsubishi Electric down to #154 from #104 and Panasonic is at #156, down from #88. Hitachi is not much changed – at #139, compared to #136 the previous year and NEC only just makes it into the Top 300, at #292, down from#238 the previous year.  Toshiba does not rank at all, unsurprisingly.  In fact Toyo Keizai's most recent cover story is "Where can all the 160,000 Toshiba employees go?"  Apparently so many are fed up with Toshiba's slow death, that they are looking elsewhere for employment, but of course the Toshiba name is tarnished.
Automotive and internet sectors improving but still not in the top half
Automotive companies, still seen as Japan's strongest brands outside of Japan, seem to be less strong in attracting domestic graduates. Apart from Toyota (at #57, up from #78), the other manufacturers do not even make it into the top half of the rankings – Honda is at #171 down from #154 the previous year, Mazda up to #187, from #232 the previous year, Denso, the major automotive parts supplier in the Toyota group, is at #193, up from #237, Nissan down to #273, from #217 the previous year.
Technology "newcomers" seem to be regaining popularity but are not back in top half either –   SoftBank is at #186, up from #234, Rakuten at #205, up from #225, Google at #278 up from #323 and Amazon at #283 up from #394.
So overall, Japan's graduates seem to be still seeking stability, work life balance and career development, but in the services sector – which seems a pretty fair summary of Japan's current economic and social situation.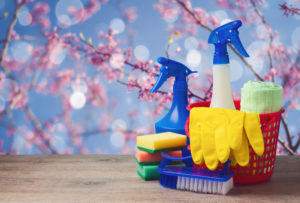 Japanese people living in northern Europe tell me they miss the distinctive four seasons of Japan.  At first this seems a strange thing to say to most Europeans, as we believe we have four distinct seasons too.  But it is true that changes in the season are far less predictable than in Japan, and from autumn through to spring there can be a succession of indistinguishable grey, wet, cold days.
Spring has come earlier than normal this year thanks to an unusually warm winter.  The daffodils and crocuses are already beginning to bloom in the parks where I walk my dog and this weekend my husband and I remarked how busy and energised the town seemed.  Although the end of season sales are still dragging on, the new spring stock is in, with fresh, lighter colours in the window.  The bright sunshine pushed me outdoors to clean the outside of our windows of the winter grime and my husband has nearly finished repainting the kitchen.
Spring cleaning vs the Big Clean
We call this "spring cleaning" in the UK – similar to the Osoji (Big Cleaning) that happens in Japan for the New Year.  We don't do much cleaning around New Year partly because the days are so short – getting dark by 4pm with the sun rising as late as 8am at the end of December.  Even in the daylight hours it is too gloomy to see the dirt.
Spring is also a time of rebirth and renewal in the Christian calendar.  From February 10th to March 24th this year is a period called Lent, when you are meant to give up vices such as drinking alcohol or smoking or eating favourite foods such as chocolate.  This is a way of remembering the 40 days that Jesus spent fasting in the desert and is supposed to be a spiritual preparation for Easter (the weekend of 26th and 27th March this year), which commemorates the death and resurrection of Jesus.  These dates change from year to year – Easter and Lent in 2017 will be three weeks later than 2016.
Pre-Christian origins of Easter
Actually the word "Easter" has pre-Christian origins – deriving from an old Germanic word for dawn. According to the 8th century historian, Bede, there was a northern European pagan goddess of dawn, Eostre, whose symbol was a hare or rabbit – which is thought to be why so many Easter decorations feature rabbits.  Another symbol of Easter, the egg, either made from chocolate or painted hen's eggs, is also pre-Christian, when people gave each other eggs as gifts around the time of the spring equinox.
A time for cleansing and renewal in Japan and Europe
So, while the financial year of April 1st to March 31st is not as universal in Europe as it is in Japan, and our academic year actually starts in September/October, March and April are still a good time to renew and refresh the company.  The rhythms of a cleansing and preparation period in February and March, followed by a new lease of life in April have deep roots in the European psyche.
This article was originally published in the Teikoku Databank News in March 2016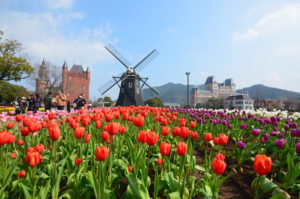 "When the UK leaves the EU, it is the strongest candidate for regional headquarters" says one Japanese manufacturer about Amsterdam, in the Nikkei Business magazine.  Since the UK said it would leave the Single Market, Japanese companies have started their search for new regional HQ locations.  Although Frankfurt and Zurich are also in the game, Amsterdam is seen as particularly strong.
There are many pluses: low taxes, and various regimes to suit different businesses.  The logistics infrastructure is robust and it is easy to access the other main economies in Europe from there.  Additionally, the lifestyle is congenial for Japanese people.
A priority for Japanese companies is the financial infrastructure.  "If we are physically close to our financial services suppliers, then we can easily exchange information and opinions" says the manufacturer.  Of Japan's megabanks, Bank of Tokyo-Mitsubishi UFJ and Mizuho have regional coordinating operations in Amsterdam.  There is a possibility that Sumitomo Mitsui Banking Corporation will also move its European coordination activities to Amsterdam.
However, Japanese companies who are looking at moving their base to Amsterdam have one increasing headache, which is the uncertainty of the Dutch political situation.  In a survey from 2016 (ie before the election where Wilders' Party for Freedom did not do as well as feared) of the members of the Japanese Chamber of Commerce in the Netherlands, political, economic and social environment came second as an increasing area of concern, after worries about employment (being able to hire or bring in Japanese employees, tax, pensions and ability to lay off workers).  The third biggest area of concern was for expatriate visas and the process of obtaining ID cards.  4th was the legal and regulatory framework – obtaining permits, approvals, meeting standards and whether those standards are appropriate.
There is a concern that if the Netherlands cracks down on immigration, it will be difficult to hire a diverse labour force – one of the UK's traditional strengths and attractions for Japanese companies.
Reports, profiles and other research on the Top 30 largest Japanese companies in Europe, Middle East and Africa are available to subscribers to our premium, paid newsletter – subscriptions are available here.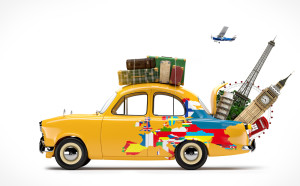 I am often asked in my seminars how many days' holiday Japanese people get, to which I reply that on paper, it's not so different from the UK and other European countries – around 20-25 days plus public holidays.  But how many are actually taken is another matter all together.  When I was working at Mitsubishi Corporation in Tokyo, the company union regularly used to campaign for people to take even a day more holiday than the average, which was around 10 or 11 days a year, if I remember correctly.
It's very uncommon in Japan even now for people to take the kind of 2 week or even 1 month holiday that most Europeans expect to take at least once a year.  Long weekends are the favourite way of doing it, preferably with a public holiday thrown in somewhere.  The concern is "meiwaku" – the inconvenience and burden placed on the rest of the team if you are away for too long and also to prove how dedicated and irreplaceable you are to the company.
It's the other area along with reducing overtime that the Japanese government is trying to address.  So the Toyo Keizai magazine has used its big database of everything to calculate which Japanese companies have the highest average days taken as paid leave.
Top 30 European/UK Japanese companies which appear in this Top 50 are:
#1 Daikin – 20.1 days
#2 Sony – 19.8 days
#3 Honda – 19.3 days
#5 Tokio Marine 19.1
#6 Toshiba 19
#9 Aishin 18.8
#10= Toyota 18.7
#10= NTT 18.7
#12 Nissan 18.6
#15 Komatsu 18.2
#20 Asahi Glass 17.9
#23 JT 17.7
#39 Sompo Holdings 16.9
#34= NTT Data 17
#43 Omron 16.7
It's notable that that none of the above companies appear in the Top 50 best average pay companies we previously blogged about.  Clearly this is not a coincidence.
According to an Expedia 2016 survey, the averages for other countries are:
UK: 25 of 25 days of annual paid leave

Australia: 15 of 20 days

Austria: 25 of 25 days

Denmark: 25 of 25 days

France: 30 of 30 days

Germany: 28 of 30 days

Hong Kong: 14 of 14 days

Italy: 25 of 30 days

Japan: 10 of 20 days

Norway: 25 of 25 days

South Korea: 8 of 15 days

Spain: 30 of 30 days

Sweden: 25 of 25 days

UAE: 30 of 30 days

US: 12 of 15 days
Reports, profiles and other research on the Top 30 largest Japanese companies in Europe, Middle East and Africa are available to subscribers to our premium, paid newsletter – subscriptions are available here.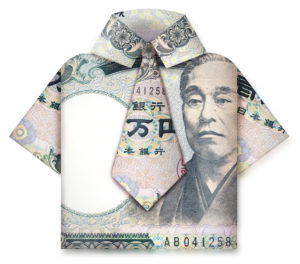 Two things struck me about Toyo Keizai's ranking for the Top 50 Japanese companies with the highest average salaries.
Firstly, they seem high – with average salaries at Y10m (£70K/83K euros/$90K) through to Y17.8m (£128K/147K euros/$160K). Maybe that's just because everything seems expensive in pounds at the moment… But then most of the companies are not manufacturers, rather white collar professional services companies (media, pharmaceuticals, logistics), employing people from the top Japanese universities.  If you bracket the trading companies (Mitsubishi Corporation, Itochu, Mitsui, Marubeni, Sumitomo and Sojitz) with Western management consultancies, then maybe the averages are not so far off.
The other point is the clustering by industry – Japanese companies really do share a lot of information with each other, even if they are competitors, and there is a degree of bench-marking going on, tacitly acknowledging a kind of pecking order as to who slightly edges the others on salary.
The top 2 – Keyence and FANUC are mavericks.  FANUC, the very yellow robotics company, is well known for paying its founder owners way over what is normal for Japanese Presidents and directors.  Keyence was founded in the 1970s and is a fab-less development and sales company – so again mostly employing white collar professionals.
The broadcasters – Asahi at #3, Mainichi at #7 = also pay well, but as Toyo Keizai points out – graduates should be aware of other factors such as the hours worked (when I lived in Tokyo my neighbours were young TV guys who worked insane hours judging by the noises in the small hours of the morning) and also that the companies in the Top 50 are precisely the ones that are moving more and more towards performance based pay, so reaching these salary levels is not guaranteed, nor do jobs come with lifetime security as they used to.
Y1m = £7000/8350euros/$9000/
Figures in brackets are the average age of employees.
Here are the companies from the Top 50 that have a significant presence in Europe:
#4 Mitsubishi Corporation  – Y14.5m  (42.6)
#5 Itochu – Y13.8m (41.5)
#6 Mitsui – Y13.6m (42.4)
#9 Nikkei – Y12.6m (43.2)
#10 Sumitomo Corporation – Y12.6m (42.9)
#12 Dentsu – Y12.3m (39.5)
#13 Marubeni – Y12.3m (41.4)
#14 Daiwa Securities  – Y12.1m (37.9)
#16 MUFG Morgan Stanley Securities – Y12m (40.8)
#17 Nomura – Y11.8m (40.7)
#22 Sojitz – Y11m (42.3)
#24 Eisai – Y10.9m (43.8)
#25 Daiichi Sankyo – Y10.9 (43)
#27 Astellas – Y10.7 (42.3)
#28 Asahi Glass – Y10.7 (42.2)
#29 Mitsui OSK – Y10.6m (39.6)
#31 NYK – Y10.5m (39.7)
#34 Suntory Holdings – Y10.4m (39.6)
#39 SMBC Nikko – Y10.3m (39.2)