Rudlin Consulting provides expert analysis and consulting to people working in or with Japanese companies in Europe.
Whether you want to approach Japan headquarters (the 'honsha') as a supplier, subsidiary or partner, we can help you understand its corporate culture and strategy, and identify the people and processes necessary for success.
We can also provide cultural awareness training for your employees, as the exclusive representative in Europe of Japan Intercultural Consulting.
For more insights into Japanese corporate cultures, subscribe to our free newsletter.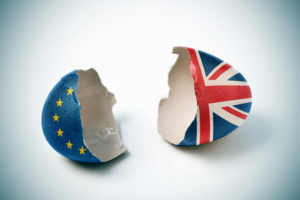 The Nikkei Business magazine has started a series called "Brexit shock", where they ask various leading executives with business interests in Europe what they think the impact will be.  This week they've interviewed Tsuyoshi Nagano, CEO of Tokio Marine Holdings (property and casualty insurance) and Yoshihisa Kainuma, President of Minebea (another one of those Japanese secret successes with dominant shares in vital but unglamorous sectors such as ball bearings and pivot assemblies)
Tokio Marine acquired Kiln, a Lloyds underwriter in 2007 and the US company HCC Insurance, which also has a presence in the UK.  "The UK has developed as the centre of our European business" says Nagano.  HCC and Kiln put a plan together to grab more European business.  Both companies have set up internal teams to review our response. "One area we have to check immediately is what will happen to our insurance licenses.  Up until now, if we qualified in the UK then we could do business anywhere in Europe.  With Brexit, we may have to gain licenses in each EU country or increase our capital per branch or subsidiary.  We think the direct impact on our performance will be small.  Our earnings from the UK and Europe only represent around 3% of our total sales.  However, because it is unclear how Brexit will roll out, there are many unclear areas for our future development.  If our clients, who are mainly Japanese companies, start moving their operations and expatriates from the UK to other countries, then absolutely we will have to follow them. This is just a possibility, but for example HCC has an operation Spain, currently a branch of London – this could be changed into an incorporated subsidiary to coordinate our European Union business.  Kiln's headquarters are in London, but we could strengthen their operations in Germany or France."
"Of most concern to us is the impact on life insurance business.  Yields on 30 year bonds are going below 0.05%.  Brexit has also pushed Japan into negative interest rates.  If a high yen continues, and more relatively safe Japanese bonds are bought, then interest rates will go even lower, with impacts on the Japanese economy.
"I also wonder if this does not represent the collapse of the postwar UK/US centered liberal global system.  Our biggest concern is the worst case of unpredictable political and economic turmoil that may follow"
Minebea employs around 1500-2000 people in Europe, with 1 factory in Lincoln, UK, 3 factories in Germany, 1 factory in Slovakia and 1 in Czech Republic and sales offices in Germany, Italy, France and Austria.
Kainuma comments that he thought up until now that the UK had been good at integrating immigrants – he visits UK regularly and had been unaware that there were resentments around immigration among the lower socio-economic groups.  He didn't think it would end in Brexit.  "However the UK is the mother of democracy, so if the people will it, it can make sudden changes.  So I am feeling optimistic."
"Direct impacts will be felt by the UK's own aerospace parts manufacturers.  We are currently selling into Airbus, but as the pound has gone down, we have actually become more competitive."
"What we are concerned about is whether there will be any tariffs imposed once the UK leaves the EU, but I don't expect this for aerospace.  The EU is in fierce competition with Boeing.  So they need to maintain a stable framework for procuring parts cheaply.  As for household electrical goods, the UK hardly has any manufacturing and most products are made in Eastern Europe.  So it may be that sales in the UK will slacken because of the cheap pound."
"As for the automotive industry – EU manufacturers are competing fiercely amongst themselves, so I think it is quite likely that tariffs will be imposed both on parts and on vehicles.  This will have an impact on European car manufacturers' export strategies.  There may be some influence on vehicle sales into the UK for some brands, but generally the car industry is in good shape in Europe, so that will be compensated for by other manufacturers."
"Minebea is supplying to car manufacturers around the world, so overall we can hedge and I don't think there will be a big impact on overall orders.  However we need to keep an eye on UK domestic demand and the European economy overall. Even though our share price decreased when the Brexit vote was announced, I think this was an overreaction."
Japanese Presidents of listed companies usually receive remuneration around 10-20 times the average salary of other employees of their company – in contrast to US or UK top listed companies, where the multiples are more like >300 in the case of the US and >180 in the case of the UK.
So it's no surprise that in order to attract non-Japanese directors, Japanese companies are having to fork out above the average sums.  According to Tokyo Shoko Research, 7 of the top 10 best paid directors are non-Japanese and around 20% of the top 100 best paid directors are non-Japanese.
Top earner by far in 2015/6 was Softbank's recently departed Nikesh Arora on Y6478m (around $65m or £50m).
Others were
2. Joseph Michael DePinto of chainstore 7-Eleven $21m
3. Ronald Fisher of Softbank $20m
4. Michiyoshi Ohnishi of Aoi Electronics $11m
5. Carlos Ghosn Nissan $10m
6. Kazuo Okada  Universal Entertainment (gaming and casinos) $9.5m
7. Christophe Weber, Takeda $9m
8. John Domme, Hitachi $9m
9. Kohji Tanabe, U-Shin (access mechanisms for vehicles) $8.8m
10. Ralph Alavarez Skylark restaurant chain  $8.6m
Other Top 30 Japanese companies in Europe:
11. Kazuo Hirai of Sony $7.9m
15. Didier Leroy of Toyota $7m
21. Tim Andree of Dentsu $4.8m
27. Yasuchika Hasegawa of Takeda $4.5m
29. Fujitaka Komori of Fujifilm $4.4m
30. Andrew Plump, Takeda $4.2m
Interesting comment from Brussels based trade lawyer and economist Hosuk Lee-Makiyama on any future Japan-UK trade negotations, in oral evidence to the Treasure Committee on the future of the UK's economic relationship with the European Union (July 13th 2016):
"Japan is quite an exception from this [the UK having interests that are sensitive to the counterpart country], because the outstanding issues in the EU-Japan negotiations are basically products where Europe is asking for TPP-plus concessions. Europe would like to have more from Japan than what Japan has given to the United States, Australia and New Zealand, because our offensive interest in agriculture towards the Japanese consumer market is different from the ones for the United States. The United States is interested in exporting rice, made in California, to Japan. We do not export rice. Our interests are primarily in dairy, high-quality cheeses and wines, pasta, certain types of meat. It is not an offensive interest of the UK. We could probably sign a deal with Japan tomorrow. However, the question is whether Japan would be interested in doing so, because if you look at the Japanese firms—and this applies to not only Japan but most of the third country economies— they have invested in the UK after 1973 on a specific guarantee that the UK will be a part of the single market. I am not really sure that the rationale exists, although the defensive interests are less."
Confirms my previous posts that 1) agricultural trade is hugely sensitive for Japan (and in that respect, the UK has less to worry about in negotiations with Japan) 2) What's important to UK-Japan economic relations is the direct investment that has been made by Japanese companies into the UK over the past 40 years on the premise that the UK was part of the Single Market, not "offensive vs defensive" mercantilist bilateral dealing in modern day counterparts of silk, wool and tea.
I saw Dominic Raab, pro Brexit Tory MP, claiming in the Times that the UK could offer Japan a better deal to export Mazdas to the UK outside the EU because they could be tariff-free rather than the current 10% the EU imposes on cars.  It's telling that he chose Mazda of course, because it is the only Top 5 Japanese car company that does not have a factory in the European Union or Turkey (which is inside the EU customs union).  So as a bargaining chip, tariff free cars does not really present much of an incentive to Japan to open up its public procurement, or reduce non-tariff trade barriers such as pharmaceuticals regulations, in return.
Save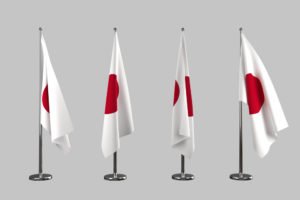 Maybe in these highly globalised times it is OK to rock up  to any country with a fantastic product or service, good command of English and a well thumbed copy of Getting to Yes, but I somehow doubt it, especially when it comes to negotiating at government level.
I attended a talk by the new Japanese Ambassador to the UK, H.E. Mr Koji Tsuruoka earlier this week.  He gave a detailed explanation of his most recent role, as chief negotiator in the Trans Pacific Partnership (TPP, not to be confused with TTIP) talks.  These started in 2010 between the 8 countries of New Zealand, Singapore, Chile, Brunei, USA, Australia, Peru and Vietnam and were finally concluded (but not yet ratified by any participant countries) in February 2016 between 12 countries, Japan having joined in 2013, along with Malaysia (2011) and Mexico and Canada (2012).
The 12 countries represent 40% of world GDP (US and Japan being the main) and 10% of the world's population.  A consequence of the treaty will be the percentage of Japan's trade covered by Free Trade Agreements increasing from 22.3% to 37.2% (higher than the EU).  Areas covered were not just tariffs but also liberalisation of services and investment, Intellectual Property, electronic commerce and government sector business.
I took three lessons from Tsuruoka's talk:
1. Be clear from the start about non-negotiables
For Japan the most contentious area was agricultural products.  Although most participating countries reached nearly 100% removal of tariffs on agricultural products, Japan refused to liberalise its "Five Sacred Product Categories" of rice, wheat, beef and pork, dairy products, and sugar, so only reached around 85%. Tsuruoka said Japan was able to do this, despite coming late to the negotiations, by saying loudly and clearly, from the beginning, that these were "non negotiable".
2. Polite persistence
A team of 300-400 Japanese negotiators then visited each country repeatedly, patiently going through item by item each country's individual requests.  Japan showed that it would not give up – after each defeat, it would pick itself up and start again, but always politely and respectfully.
3. Sincerity
Tsuruoka said being "seijitsu" – sincere or honest, was the key point.  He also mentioned humility and "kenmei" – wisdom or prudence – as being specifically Japanese characteristics which came in useful.
It's going to take time
What are the lessons for the UK as it faces rounds of trade negotiations?  Firstly, multilateral free trade agreements take time.  TPP took 6 years, and  has still not been ratified by any country.  This is a problem for post Brexit negotiations, not only because of the uncertainty it would cause for investors in the UK in the meantime but also because global markets are so fast moving.  Agreements that would have made sense years ago for specific products or services are outdated by the time they are ratified.
Get comfortable with uncertainty
It's sometimes said that the traditional Japanese "awase" (adjusting style) of negotiation is better in this situation than the more American "erabi" (selecting style) – where you can adjust to an ever changing environment rather than turn up with a game plan, and expect both sides to make choices leading to a desired goal.  But this may not be acceptable if you are trying to avoid uncertainty and ambiguity. You can already spot American trade negotiators advising that the UK needs to put all its cards on the table – tough when the UK still isn't sure what hand it has been dealt – by itself or by the EU.
Bilateral is better?
So would it be better to go for quicker bilateral agreements?  That seems to be the wish of the British politicians heading up negotiations – but would any counterpart countries be willing to give up time to do this, when they are still negotiating these multilateral agreements – Japan-EU and TTIP most obviously springing to mind – and no clarity on what the UK will agree with the EU?  And would the UK really be able to get any better a bilateral deal than these multilateral deals anyway?
Inexperience vs opportunity
Secondly – not an original point I know – but think for a minute about how a fresh, new, bright-eyed and bushy tailed but completely inexperienced bunch of Brits would fare, coming up against 300-400 experienced Japanese trade negotiators who already know what their non-negotiables are and are masters of "polite persistence".
As to why the UK should care about Japan in terms of Brexit and trade negotiations, and vice versa, 16% of Japanese exports to the EU go to the UK, and 45% of its investment in the EU is in the UK.  The UK's biggest export to Japan is services – the 4th biggest UK balance of trade surplus after EU, USA  and Switzerland.  Further evidence, I would argue, that this is not going to be a negotiation about tariffs on wool and tea, rather UK's role within Europe as a service provider to Japanese companies invested there.
Tsuruoka was kind enough to say that he agrees that the UK needs time to prepare before triggering Article 50, and that it would be irresponsible to trigger it "just to see what happens".  He also said that Japanese companies should make constructive proposals, and not just be negative and complain about Brexit.  The other Japanese people on my table did indeed mention how surprised they were by their British colleagues' ability to bounce back quickly, see the positive side of Brexit and start looking for business opportunities.  My response was "what other choice do we have?"
Save
Save
Save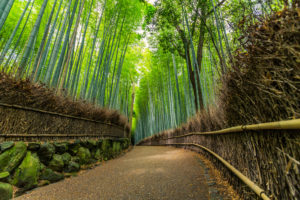 A book about the British way of life –  "The British clear cut, simple way of working: How they achieve results with the minimum necessary effort" – has just been published in Japan, written by Kazuya Yamazaki, who lived in the UK for 12 years, practising as an architect.  He recommends that Japan adopt the British attitude as a way of dealing with an ageing, post-industrial society.  This does, however, mean that Japan has to drop its "customer is god" belief.
He asserts Japanese business people experience unnecessary stress being pushed around by unreasonable demands from their colleagues and customers.  The UK has the image of a mature, "country of gentlemen" where people try to get to the pub before it gets dark and give the impression of not working that hard.  However, Yamazaki says, through meeting many types of British people in the course of his work, he has come to realise that the British people have the knowledge of how to live in a matured country and not to struggle for impossible growth.
He contrasts this with the "majime" of Japanese people.  Majime is one of those untranslatable Japanese concepts – a mix of serious, earnest, honest, diligent, solemn.  Japanese "read the air", "are strict about punctuality", "rigorous in their provision of customer service", "try to do their work perfectly" it is said.  Majime is of course meant positively, but can be the cause of excessive stress, he says, and I cannot but agree.  And this is particularly bad, I understand, in Japanese architectural firms where I have heard it is the norm to sleep under the desk at night.
Yamazaki is keen to say he does not mean the British are not serious, rather that they have the secret of how to "unhunch" their shoulders and produce results, step by step.  The key is to be warikitta "clear cut", or rational in your thinking, Yamazaki stresses.  For example, rather than aiming for 100%, aim for 70% if it achieves your objectives.
The customer and the supplier are equal in the UK, says Yamazaki.  The British way of communicating reflects this.  It may seem like they are being argumentative, but the idea is to debate, exchange opinions and through this find areas of compromise and pitfalls in each others arguments.  "Good enough" may feel to Japanese like they have given up, but for the British there is no such negative connotation.  It has two meanings – firstly, for present purposes, it is sufficient, and it is a decision not to make unnecessary efforts. Secondly, rather than try to achieve what has been decided, keep calculating backwards from the objective. Japanese people instead think too much about what should be, trying to do what has been decided in the way it was decided it should be done.  Of course it is important to carry out what has been decided, says Yamazaki, but if you try to do it perfectly you end up taking unnecessary steps, which is a waste.
In a way it's easier not to change, to just carry out what you have been told is the decision.  To be flexible, and change as necessary, reviewing the problem,  requires wide knowledge and experience.  It may sound as if a "matured country" has no further way to develop, but Yamazaki thinks that if Japan could be more "clear cut" about what to choose and what to throw out, it could clear a path to the future.
Save
Save
Save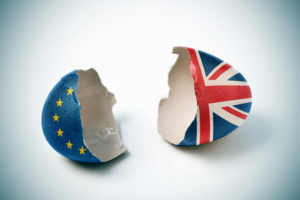 To understand the sheer scale of the proposed £24bn Softbank acquisition of UK based chip designer ARM –   we estimate it would increase  investment by Japanese companies in the  UK by over a half of the current cumulative total.  Britain benefits more from Japanese investment than any other country in the world apart from the US and this deal would certainly maintain that claim, despite Brexit.  By the end of 2014, the total value of Japanese investment in the UK was £38bn – to which should be added Mitsui Sumitomo Insurance's acquisition of Amlin for £3.5bn in 2015.
There have been plenty of other acquisitions these past 15 years of UK iconic companies by Japanese companies, such as Nippon Sheet Glass acquiring Pilkington for £2.2bn in 2006 (interesting to note that ARM's chairman is Stuart Chambers, who was CEO of Pilkington when NSG acquired it).  The number of acquisitions probably accounts for the discrepancy between the Japanese Ministry of Foreign Affairs estimate of the number of Japanese companies in the UK of 879 – rather lower than that of the Teikoku Databank figure of 1380 noted previously.   Of these, 470 are classified as incorporated (as opposed to branch offices) and many, as we pointed out previously, cover the whole European region.  As well as concerns about losing "financial passporting" and the impact of tariffs on supply chains, a further 158 are R&D or design centres, which may well benefit from EU funds – which may mean relocating should those funds no longer be available post-Brexit.
JETRO, the Japan External Trade Relations Organisation surveyed 54 Japanese companies in the UK just before the EU referendum vote.  64.8% saw Brexit as having a negative impact on their business, with "Don't know" 25.9% and "no impact" 9.3%.  Several responded that they were looking at relocating to Germany, the Netherlands or Ireland.  As JETRO points out, all three countries have strong economic links to the UK, so relocation there will not avoid being influenced by what happens to the UK and how Brexit impacts the EU.
The Japanese Chamber of Commerce & Industry in the UK has compiled the UK-Japan trade statistics for the past 15 years and it is noticeable that there is no clear trend in imports of goods from Japan – fluctuating between a high of £9bn in 2001 and a low of £6.7bn in 2009, and currently at £6.9bn for 2015.  There has been an upward trend in UK export of goods to Japan, from around £3.5bn 15 years' ago to over £4.5bn in recent years.  A £3bn or so trade surplus in Japan's favour nonetheless persists.  But it is only literally half the story,  The UK's exports to Japan are actually around £9.9bn as of 2012 according to the UKTI.  The other half are exports of services, primarily financial, but also legal, advertising, media, consulting etc.
The Japan-EU Free Trade Agreement is supposed to be finalised by the end of the year, and apparently may be worth £5bn a year to the UK.  It will mean the elimination of the vast majority of trade tariffs, boosting imports and exports in agriculture, car manufacturing and clothing. There are still issues to be resolved on auto and agricultural tariffs as well as government procurement.  And of course, how it will apply to the UK once it leaves the EU is a big unknown.
Looking at the development of Japanese companies in the UK over the past 40 years, apart from the big automotive manufacturers, it is clear that, as I wrote in my history of Mitsubishi Corporation, the UK has become a coordination and financing/marketing hub for Japanese companies in the region.  Most of the famous Japanese names, such as Sony, no longer have mass production in the UK.  Sony has a manufacturing centre in Wales, but it develops and produces low volume professional audio visual equipment.  Even in the automotive sector, if you look closely at parts manufacturers such as Sumitomo Electric Wiring, which acquired Lucas SEI in 1999, or Yazaki, their operations in the UK are mostly development, design and engineering, or regional coordination.  Their UK factories were shut down and production moved east or to North Africa years ago.
So Softbank's acquisition of ARM, an exception in so many ways, is also not.  It is buying into the UK's design and technology expertise, as well as multinational marketing and management skills. Forty plus years of trade in the EU and the development of the Single Market has done exactly what the textbooks would predict, which is to make it clear where the UK's strengths are – design, engineering, finance, marketing, legal and other services and some high end manufacturing.  The revival of mass car production in the UK is because of our membership of the Single Market.  The UK on its own is not enough to sustain a car industry (see the paragraph in my blog post here regarding the 100 million market theory).
The Japan-EU FTA is meant to cover services as well as products but the EU single market in services has not progressed for a while and it looks like the Transatlantic Trade and Investment Partnership, which would cover EU-USA services, is faltering. It does seem like the UK is going to end up spending enormous amounts of its resources and energy on unpicking 40 years of trade arrangements which have already had a profound impact on its economy, at a time when those resources would have been better devoted to developing agreements which would help the UK play to its strengths.
Save
Save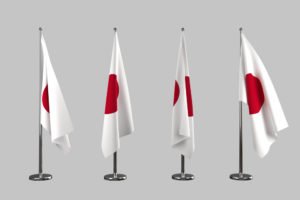 A friend from business school days phoned me last week to ask for my advice on negotiating with Japanese business people. He was about to fly out to Japan to meet a potential joint venture partner. "I suspect my usual negotiating style might cause offence", he said. "And apparently I may already have committed a faux pas, because when we met with them in the UK, I tossed my business cards around the table".
After explaining how to exchange business cards with slightly more finesse, I asked him for full details of the company and people he was going to meet. One lesson we learned during our negotiation course at business school, which is applicable whatever the culture you are dealing with, was "prepare, prepare, prepare". This means not only knowing as much as you can about the people and company you are meeting, but also being an expert in every single detail of your company and its products or services.
I warned him that other approaches we learnt at business school may not work so well if his counterparts are traditional Japanese business people rather than MBA wielding 'young guns'. Traditional Japanese business people want to be reassured that you are someone they can trust in the long term. If they spot that you are using tricks and tactics in your negotiation, they may worry that you are insincere and that in the future, if something goes wrong in the deal, you will be adversarial rather than cooperative. For example, it is better to open with a reasonable offer price, rather than a deliberately outrageous position from which you expect to be beaten down by half.
Other negotiating tactics, such as having a BATNA (best alternative to negotiated agreement) may be useful, and indeed you may be asked who else you are talking with or supplying to. Too much focus on a written negotiated agreement may be a mistake however, as it will not be the endpoint with a Japanese partner, rather the start of a relationship, subject to change and unofficial amendments in the future. Also, your Japanese counterparts may need to have further internal discussions, so do not expect to come out of a meeting with the final deal.
The amount of time this takes, and the seemingly unending questions may result in the Western side beginning to wonder if they are trusted, and if the deal will ever happen.  Westerners prefer to make step by step concessions, expecting give and take, particularly when it comes to divulging sensitive information.  Japanese negotiators want to know and even see everything before they make any commitments.  This is due to risk aversion – they know that none of the executives on their side will want to agree to anything unless every single possible risk and issue has been uncovered and dealt with.  But of course this can be a deal breaker for the Western side, who do not want to show all their intellectual property or 'dirty laundry' until they can be reasonably sure of good faith on the other side, that the deal will go ahead.
Indeed much of the concrete detail may be settled outside the negotiating room. When I was working in building material sales in Japan, our Zimbabwean suppliers used to visit once a year to negotiate prices and shipping schedules. The first time I participated in the negotiation meeting I was surprised to find that we spent the first day exchanging data and views on industry trends. During a coffee break I asked one of the Zimbabweans when we would get down to the 'real' negotiation and talk about prices.
"Don't worry," he said, "tonight your boss and my boss will go out for a Korean barbecue and some beers, and they'll settle the prices then. It happens every year." Sure enough, the next day, as if by magic, a piece of paper with agreed prices appeared.
This article by Pernille Rudlin originally appeared in the Nikkei Weekly.  This and other articles are available as an e-book "Omoiyari: 6 Steps to Getting it Right with Japanese Customers"
Both Nomura and Toyota have moved to reassure their employees their jobs in the UK are safe – for the time being.  The devil is in the detail of course – Toyota says plans through to 6 or 7 years from now have already been made, after which, no one can predict anyway, and Nomura's new COO says London will remain the main brokerage in Europe and there are no plans to move jobs to elsewhere in Europe in the next two years.
Both companies are in our Top 30 Japanese companies in the UK, employing around 5,500 between them.  Toyo Keizai magazine's recent article on whether Japanese companies will move away from the UK has helped us update the ranking further, and we can now say just under 100,000 people are employed by the Top 30.  The article goes on to speculate what Hitachi might do about its rail business if the UK was to leave the single market and default to tariffs of 10%.  The global headquarters were moved to the UK in 2014 and a factory has been built in Newton Aycliffe.  Hitachi is competing with Bombardier (Canada), Siemens (Germany) and Alsthom (France) – the latter two being in the European Union and the eurozone of course.
"Japanese car manufacturers underpin the UK automotive industry", says Toyo Keizai.  Honda, Nissan and Toyota represent half of the 1,590,000 cars that were produced in the UK in 2015, with Nissan being the second largest manufacturer in the UK after Jaguar Land Rover.  Around 80% of Nissan's cars, manufactured in Sunderland, are exported to the EU and elsewhere.  NIssan directly employs around 8000 people across the UK, and indirectly a further 32,000.
Yet 61% of Sunderland voters supported Leave, despite the fact that if access to the EU market is restricted, they are likely to lose their jobs. For Honda and Toyota, the UK only represents 2% of their total production, compared to 10% for Nissan.  As the utilisation of Nissan partner Renault's factories is not high, it's likely production will shift to France.
However it takes time to shift production.  "What sort of deal Carlos Ghosn can get from the UK government will influence how the rest of the Japanese car manufacturers will view production in the UK" says Takaki Nakanishi of the Nakanishi Research Institute.
Other issues for Japanese companies are whether the UK retains financial passporting, and  for Takeda and other pharmaceutical companies, whether the European Medicines Agency stays in the UK or not.
For the latest rankings including numbers of employees in the UK, please sign up for our free monthly newsletter: