Rudlin Consulting provides expert analysis and consulting to people working in or with Japanese companies in Europe, Middle East and Africa.
Whether you want to approach a Japan-owned company as a supplier, subsidiary or partner, we can help you understand its corporate culture and strategy, and identify the people and processes necessary for success.
We can also provide cultural awareness training for your employees, as the exclusive representative in Europe, Middle East and Africa of Japan Intercultural Consulting.
For more insights into Japanese corporate cultures, subscribe to our free newsletter.
The bankruptcy of Takata and acquisition of its assets and operations by a Chinese owned US based company Key Safety Systems is not perhaps the most auspicious moment to announce our new Top 30 Japanese employers in Germany – where Takata, for the time being, is at #3.  Its substantial presence in Germany (in contrast to the UK, where it has no operations at all) is due to the acquisition of Petri AG in 2000.
Another Japanese company which should perhaps be classified as Chinese (or rather, Taiwanese) is Sharp.  Since Hon Hai/Foxconn's acquisition, Sharp has radically reorganised itself in Europe.  There is Sharp Devices Europe, headquartered in Munich, with what was Sharp Laboratories and is now renamed a Design Centre in Oxford UK and Sharp Business Systems Europe, headquartered in the UK along with the Information Systems unit, with Visual Solutions in Munich and Energy Solutions in Hamburg.  Sharp Telecommunications in the UK is being closed down.  We've left a blank where the European total for employees should be, as the Sharp Business Systems website says there are 2150 employees in Europe, but other sources say there are 4226 employees in Germany alone.  So it could be the 2150 represents just the Business Systems business.  Sharp's white goods brand (microwaves etc) is now under license to the Turkish company Vestel but there was a rumour last year that Sharp under Foxconn wanted to buy the brand back.
Many of the other large Japanese companies in Germany are also the result of acquisitions, like Takata – Musashi Seimitsu acquired Johann Hay in 2006, Lixil acquired Grohe/Josef Gartner 2011-2013, Panasonic acquiring Vossloh in 2000 etc.
Comparing to the UK Top 30 – there are some similarities – Fujitsu at the top and Sony, Ricoh, Canon, JTI and Hitachi all featuring.  No doubt the list will be revised as we uncover more companies, but it does seem that there are not quite so many employees per large company in Germany as there are in the UK.  This might be partly to do with the car factories – Honda, Nissan and Toyota and their associated suppliers in the UK – and also the trading companies such as Itochu, Sumitomo Corporation and Mitsubishi Corporation have acquired larger companies in the UK than they have in Germany.
| | | |
| --- | --- | --- |
| Rank | Company | Germany employees 2016 |
| 1 | Fujitsu | 5,000 |
| 2 | Sharp | 4,226 |
| 3 | Takata | 3,311 |
| 4 | Lixil | 3,200 |
| 5 | Musashi Seimitsu | 3,140 |
| 6 | Panasonic | 2,935 |
| 7 | Olympus | 2,573 |
| 8 | NSG Pilkington | 2,500 |
| 9 | Konica Minolta | 2,399 |
| 10 | NTT Data | 2,300 |
| 11 | Canon | 1,842 |
| 12 | Ricoh | 1,804 |
| 13 | Daiichi Sankyo | 1,705 |
| 14 | JT International | 1,699 |
| 15 | Nidec | 1,394 |
| 16 | Sumitomo Heavy Industries | 1,386 |
| 17 | Sony | 1,372 |
| 18 | Mitsubishi Hitachi Power Systems | 1,352 |
| 19 | Toshiba | 1,287 |
| 20 | Yaskawa | 1,281 |
| 21 | Takeda | 1,262 |
| 22 | Astellas | 1,037 |
| 23 | Toyoda Gosei | 1,034 |
| 24 | ARRK | 955 |
| 25 | Nintendo | 900 |
| 26 | Nissan | 835 |
| 27 | Renesas | 831 |
| 28 | Toyota Industries | 830 |
| 29 | Hosokawa Micron | 760 |
| 30 | Hitachi | 742 |
| TOTAL | | 55,892 |
Our reports on the Top 30 Japanese employers in Europe, Middle East & Africa (showing trends in total global employees, Japan based employees, EMEA based employees) and the Top 30 Japanese employers in the UK and Germany (showing trends in total employees, regional HQ location, region covered, percentage UK of Europe and of global) are available to subscribers of our premium newsletter – subscriptions available here.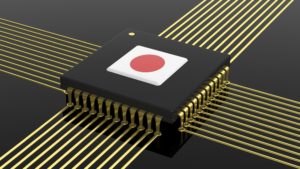 Over 300,000 permanent staff worldwide, representing around 20% of total headcount have been "let go" at Panasonic, Sony, Sharp, Toshiba and other Japanese electronics companies over the past five years, according to analysis by Toyo Keizai.
Panasonic, Sony, Hitachi, NEC, Fujitsu, Toshiba and Sharp are all represented in the 10 companies who lost the most employees globally and the only company that isn't electronics related amongst those 10 is Daiichi Sankyo – because of acquiring and then selling off Ranbaxy, the Indian generics drug manufacturer.  The other companies making up the 10 are Renesas and Mabuchi Motors – both B2B electronics companies.
Panasonic lost nearly a third of its employees -117,417.  Their turnover also shrank (but not by a third) over the same period and they reduced the number of consolidated companies (subsidiaries) from 633 to 474.  Only around 4% (10,000 – of which around 700 in UK, 3000 in Germany) of its employees are based in Europe anyway, so it's clear the bulk of the reduction happened in Japan and China.
Sony was second, with a reduction of 42,900 employees, representing around 26% of employees in 2010/11.  This was largely through restructuring its electronics business in Japan and North America, with the film, music and finance segments remaining stable.  Sony has also restructured its electronics business in Europe, losing around 40% (2,000) of its headcount (UK & Ireland = 22% reduction from 1,386 to 1,061, Western Europe 50% reduction from 3,271 to 1,635 and Eastern Europe only 11% down, from 423 to 376) The total of Sony's employees in Europe including film, music and computer entertainment represents around 10% of the global total of 125,300.
Renesas – the semi-conductor manufacturer which was formed out of bits of NEC, Hitachi and Mitsubishi Electric has lost over half its employees – 27,470.  Headcount is now 19,160 with the bulk of its European employees being located in the UK (805 employees in 2012, now down to 633) and Germany (831 employees).
Hitachi's headcount reduction was only 7%, but as it was 7% of over 350,000 people, this still put it in the top 10.  In the UK and Europe by contrast, Hitachi has grown due to acquisitions and expansion of their rail, consulting, finance and nuclear power businesses.
NEC cut its employees by 15% (17,114) and Fujitsu by 9% (15,821).  Fujitsu's employee numbers in the UK (where it remains the largest Japanese employer) over the past 5 years rose from 10,030 in 2012 to 11,765 in 2015, but a further restructuring has led to headcount dipping below 10,000 in 2016.  The pattern across Fujitsu's EMEA (or now EMEIA) region is similar – having been 31,000 five years' ago, then reduced, then expanded again, and now another restructuring since 2015/6 to the current total of 28,707.
Toshiba has only cut 7% (14,829) of its headcount so far but this will change with the spin off of Toshiba Medical Systems to Canon and household appliances to Midea as well as the controversial sale of its chip business.  There have been cuts to other businesses in Europe, with employee numbers dropping around 10% 2015/6.
Sharp, owned by Taiwanese company Foxconn/Hon Hai as of last year, cut 22% of its employees (12,069) over the five year period.  Much of its consumer electronics business has been licensed to other manufacturers, resulting in the closure of Sharp Electronics UK and a new company, Sharp Business Systems being set up with its headquarters in the UK and business units headquartered in London (information systems), Hamburg (energy solutions) and Munich (visual solutions).
Brexit looks to accelerate these trends – companies such as Sharp, which were restructuring anyway, are using Brexit as a further stimulus. To ensure "maximum supply chain efficiency" Sharp has  already transferred its European stock and logistics operations from the UK to its subsidiary in France (to be managed by its German subsidiary) in September 2016.  At the same time it sold its energy solutions business in the UK  to its German subsidiary and closed down Sharp Telecommunications UK (22 employees).  Overall Sharp's employees in the UK look to drop from 617 in 2015 to 553 in 2017, plus the factory in Wales which manufactures microwave ovens – licensed to Turkish company Vestel.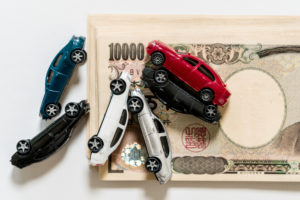 We've revised our Top 30 Japanese employers in Europe, Middle East & Africa (EMEA) again, this time to include Toyota Tsusho (in at #12) and Toyota Boshoku (in at #29), bumping NYK and Suntory out of the rankings.
The 30 biggest Japanese employers in EMEA now represent over 460,000 employees, around 12% of their total global employment.  EMEA employee totals have increased more than the global totals, at around 6% from 2014/5 to 2015/6 compared to <0.5% worldwide, showing that the region is still growing for Japanese companies.  As you might expect, the total employment in Japan is shrinking, by about 2% year on year.
Adding Toyota Tsusho and Toyota Boshoku made me appreciate once again how important the car industry continues to be worldwide as a source of employment and also how dominant the Toyota Group is.  5 out of the Top 30 are Toyota Group companies (JTEKT and Denso as well as Toyota Tsusho, Toyota Boshoku and Toyota Motor).  A further 4 are purely automotive (Yazaki, Nissan, Bridgestone, Honda) and 6 have automotive related companies in their group (Sumitomo Electric Industries, Hitachi, Asahi Glass, NSG, Panasonic and Toshiba).
Toyota Tsusho is not entirely focused on cars however.  It is a general trading company, and is particularly strong in Africa, since it acquired the French company CFAO in 2012.  CFAO has an automotive sales network but that is only part of its business.  Toyota Boshoku makes automotive components such as seating, door trims and air filters.
Similarly, 8 out of the Top 30 Japanese employers in the UK are automotive and a further 2 have automotive related businesses in the group.  Our revised Top 30 now included Sumitomo Rubber, who have not only acquired the global rights to the Dunlop brand but also bought a UK tyre distributor Micheldever earlier this year.
Our reports on the Top 30 Japanese employers in Europe, Middle East & Africa (showing trends in total global employees, Japan based employees, EMEA based employees) and the Top 30 Japanese employers in the UK (showing trends in total UK employees, regional HQ location, region covered, percentage UK of Europe and of global) are available to subscribers of our premium newsletter – subscriptions available here.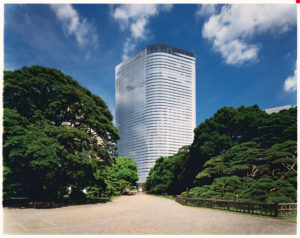 A British former advertising executive once told me that he and his counterparts in other ad agencies in Tokyo regularly held FUD drinking sessions where the D stood for Dentsu and the F and the U, well… But it does seem as if Dentsu's iron grip on Japan's marketing and advertising industry is coming to an end.
Dentsu is Japan's largest advertising agency and has also recently entered our Top 30 Japanese companies in the UK thanks to the acquisition spree it has been on, consolidating multiple purchases of agencies in the UK and elsewhere into Dentsu Aegis Network, headquartered in London.
So dominant is Dentsu in advertising spend (although its rival Hakuhodo is traditionally stronger in magazine advertising) that you rarely get much critical coverage about it in the Japanese media.  Critical analyses are starting to appear now though, following the suicide of Matsuri Takahashi in 2015 from overwork and then revelations in the Financial Times (clearly undeterred by being owned by the Nikkei group) of Dentsu overcharging clients for digital advertising, both leading to the resignation of the President Tadashi Ishii in December 2016.
"Corporate culture at Dentsu is like the military"
Shinichiro Kaneda in the Nikkei Business takes a look at whether the culture of Dentsu has changed since, in the May 8th edition of the magazine.  "The corporate culture is like the military" according to Takahashi's mother.  Kaneda says yelling can still be heard coming from the "sermon room" as one meeting room was known, for small mistakes or a lapse by junior staff.  New graduate hires have been threatened with the tonsure if they do not reach the peak of Mount Fuji in the top group during the new staff orientation programme.
This military culture is necessary to Dentsu says Kaneda, because it is based on Dentsu's unique position with regard to its clients.  "What the head of the advertising section of a client says is an order which must be obeyed" says a former executive.  "Even if they give two contradictory orders, you have to comply with both."
Crush new graduates' pride
But the new graduate hires have all come from elite universities like Tokyo.   "People who think logically want to answer back.  So Dentsu have to, at the outset, crush graduate hires' pride and personality.  That way, they will just fall in line with what other people tell them to do".
Takahashi was a graduate of Tokyo and suffered when she found herself being sucked into this culture.  Dentsu bears responsibility for not changing this culture, but behind it is a wider problem across the whole of the business sector of Japan, says Kaneda.
A wider problem across Japan's business sector
Dentsu's clients are major companies with advertising budgets in the millions of dollars.  The head of the advertising section reports straight into the top executives of the company.  Requests from clients bypass Dentsu's own sales force and go straight to the business units and in some cases to Dentsu's top executives.  Everybody gets copied in and it becomes a "stamp rally" and if even one person opposes it, then the plan is overturned," says a Dentsu insider.
This affects the shop-floor at Dentsu who are forever urgently redrafting proposals while at the same time having to keep an eye on costs.
The media is also very demanding.  TV stations try to sell advertising as a package of both late night spots and peak time spots which Dentsu has to persuade its clients with large budgets to swallow.
When economic times were better, money flowed around and budgets and manpower were generous.  Results were measured with a few qualitative surveys.
But now the Japanese economy is stagnant and with digitalization, large budgets covering everything are being subject to the scalpel and foreign companies in particular are asking for a much greater level of detail.
Traditional mass media is less influential and internet advertising is not only cheaper but results can be measured quantitatively.
Militaristic approaches do not work in this kind of situation.  "It has exposed the contradictions of the Japanese workplace" says a Dentsu executive.
In order to keep up profits and save the face of the advertising departments of clients, Dentsu keeps offering advertising services that they claim will sell, but then the results are measured quantitatively, and if targets are not made, harsh treatment is handed out.  This is particularly true of  digital advertising.
"Dentsu is a warning to Japanese companies who do not look at what is happening at the ground level, and just pursue profit" says Kaneda.
How Dentsu compares to Hakuhodo
Former Hakuhodo (the second largest ad agency in Japan after Dentsu) employee and now author of many books, Nakagawa Junichiro, was interviewed in the Toyo Keizai magazine regarding the "super elite" of Dentsu and Hakuhodo. "they are neither a normal company nor are they media.  They do anything that is related to communication.  They have both made a lot of money and the employees are paid well.  Yet they because they do not make their internal workings transparent, it is not clear what kind of companies they really are."
"They will say yes to whatever the client asks for.  The employees are simply a mass of corporate slaves.  There are lots of internal organisations going by foreign sounding names or numbers.  For example, one local government was told their account was being looked after by the #13 section but then this section split off and changed its name.  This happens almost on a daily basis to meet client needs."
"The human networks are complicated. For example if a magazine says it wants to write about Company A, the PR department of Company A will ask Hakuhodo if the magazine is respectable or just trying to blackmail them into taking advertising.   Hakuhodo will ask one of its sub contractors who know this area well.  But it's not always so clear what the sub contractor's own interests might be."
Political campaigning
Both Hakuhodo and Dentsu run campaigns for political parties – usually Dentsu for the LDP, the centre right party that has been in power during most of the post war period and Hakuhodo for the DPJ (now the Democratic Party).  Since the election has moved onto the internet, the amount of money following around has become greater.  All kinds of media are now being used from videos to animated graphics and Dentsu and Hakuhodo try to offer the full range.
Learning to bow
Shazai press conferences (where executives have to bow in apology for some misdemeanour) are also good business.  A rehearsal generally is charged at Y1m to Y2m ($9000-$18000) – the agency role play being journalists, they create various scenarios and make a recording of it and guide executives on what to say.  "I am pretty sure you can see Dentsu's influence on Sarah Casanova, the President of McDonalds Japan's apology, if you look at the way she behaved the first time compared to the second time" says Nakagawa.
The amount the agencies earn from one client can be significant.  In 1996 when Hakuhodo won both the Nissan and the Mazda accounts, their turnover rose by Y130bn.  "So it's tough on your career if you lose accounts like that. Retaining clients by being totally devoted to them becomes key and the sales executives are seen as the elite.  Although at Hakuhodo the creatives are the elite, and the salaries are about 70% of Dentsu's, but still pretty good.  What's true of both agencies is that sense that you cannot do anything in your own organisation or by yourself, you are nothing without the agency."  So meetings tend to be full of people, and so as not to anger the client, instead of creating the trend, you tend to go with the flow.
Nakagawa left Hakuhodo because  "when I started working on the Amazon account, I realised I had become a typical agency salaryman who simply supports the career of some middle aged guy at the client's, who I don't even like."
Overtime is a problem not just in the advertising agencies
"Overtime is a problem for all Japanese companies" not just advertising agencies.  "People take the "customer is god" idea too much too heart.  Both Dentsu and Hakuhodo try to achieve over 90% for their clients.  If they stop doing that then maybe overtime will disappear."
"Dentsu is not that strong in the digital space.  There's still things they need to learn.  They are good with TV for the World Cup and the Olympics, but they are being beaten on digital.  The specialist shops are stronger.   Unfortunately, with digital you can always keep adjusting and improving so the work never ends"
"Advertising executives are remote from real life.  They only hang out with the top few percent of income earners.  They are all graduates of top universities.  But they are not that corrupt."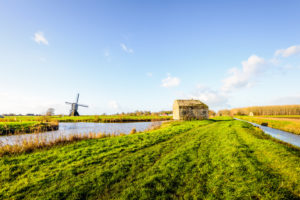 One of the most practised concepts in Japanese business is nemawashi, often described as "Japanese style consensus building". Sometimes explanations go further, getting into the word's literal meaning- to dig around the roots of a tree in preparation for transplantation. When I talk about nemawashi in my training sessions, I try to create a more vivid image by pointing out that if you want to transplant a mature tree, just yanking the tree out of the ground by the trunk will kill it. The metaphor holds if the goal is to transplant a new idea in a Japanese company. If you were approach whoever you think has the decision making authority ('the trunk') and obtain only their approval, it is likely the decision would die in implementation, because you did not get the understanding or agreement of all the other people likely to be affected or interested (the roots).
Europeans do consensus too…
Europeans from consensus oriented national cultures like those of the Netherlands and Sweden, respond to this lesson by saying "well of course, we would always do this kind of consensus building anyway, it's common sense." In the Netherlands, consensus-based decision making is known as the polder model. Polders are low lying tracts of reclaimed land protected from the sea by dykes. In the past, all Dutch, regardless of whether they were peasants or noblemen, whether they lived on or near the polders, had to reach a consensus on how to protect them, and everyone had to be involved in carrying out the plan, otherwise all would suffer. Nowadays the word describes the kind of political consensus reached between government, the unions and business to adjust wages or social benefits or environmental protection.
…but it's differently interpreted
Both Dutch and Japanese would therefore say they have a long history of consensus based decision making, but a study published in the Journal of Management Studies* concludes that "the concept of consensus is interpreted quite differently by Japanese and Dutch managers." In Japanese companies, nemawashi is carried out through a series of informal, often one-on-one discussions, so that there is already a consensus when the meeting to discuss the "transplantation" is held. The meeting, then, is more about formally recognising the decision. In Dutch companies, the consensus is reached during a meeting, often through quite heated debate. Also, the Japanese managers demand a more complete consensus, whereby all agree, including other departments, whereas Dutch "appreciate the process of trying to reach consensus, but when a difference of opinion persists, the decision is taken by someone".
This someone would therefore be expected to take responsibility for the decision, if things were to go wrong. In Japan, the view is that a comprehensive consensus is necessary to avoid putting the decision maker and the company at risk, and to preserve harmony and the employee loyalty. Given the time and care taken to get such a comprehensive consensus in Japan, once a decision is made, there is no turning back. To the Dutch, this is symptomatic of Japanese companies, where "everyone has responsibility, but nobody can take responsibility".
*Comprehensiveness versus Pragmatism: Consensus at the Japanese-Dutch Interface, Niels G. Noorderhaven, Jos Benders and Arjan B. Keizer, Journal of Management Studies, 2007
For more on Japanese decision making, subscribe to the Japan Intercultural Consulting monthly newsletter giving you access to further Japan Intercultural Consulting online resources on Japanese decision making and other aspects of Japanese business here.
This article by Pernille Rudlin originally appeared in the Nikkei Weekly.  This and other articles are available as an e-book "Omoiyari: 6 Steps to Getting it Right with Japanese Customers"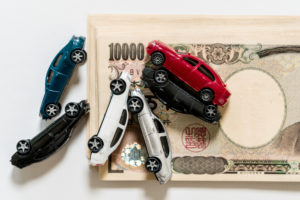 Denmark is the surprise entry from Europe in the top 20 countries that have seen the biggest increase in Japanese subsidiaries over the past 5 years, according to Toyo Keizai.  As you might expect, Asia dominates, with Myanmar #1 – having nearly 100 subsidiaries (compared to 11 in 2011), then Cambodia (50 up from 23).
Turkey, which is usually counted as part of Europe or EMEA by Japanese multinationals is at #3, with double the number of Japanese subsidiaries – 92 compared to 46 in 2011.  Then Mexico at #4 with a near doubling from 281 to 541 subsidiaries and Vietnam at #5 also nearly doubling the number from 528 to 972 – overtaking Malaysia and South Korea.
The increased Japanese presence in Denmark looks a little less spectacular in comparison, a 41% rise, from 37 to 52.  Other countries in the Top 20 like Thailand already had 1,777 Japanese subsidiaries in 2011, growing to 2,412 by 2016.  Singapore now has 1,386 subsidiaries (30% increase on 5 years ago) and Indonesia has 1,218 Japanese subsidiaries, a 61% from 5 years' ago.
Other European or EMEA countries who make the top 20 are Russia (44% rise from 133 to 192), Switzerland (40% rise from 77 to 108), South Africa (36% rise from 58 to 79), UAE (34% rise from 82 to 110) and Saudi Arabia, (23% increase from 39 to 48).
Toyo Keizai points to the regional attraction of Thailand, Myanmar, Cambodia and Vietnam which are increasingly connected by motorways and bridge building projects and are part of the ASEAN Economic Community  founded in 2015.  Furthermore, wages are lower than China, attracting automotive companies and Unicharm (nappies and sanitary products) to invest in production facilities. Japanese companies are also opening shopping malls and restaurant chains in the region.
Turkey has benefited from Free Trade Agreements with the Middle East and Central Asia and also part of a customs union with the EU, becoming a base for Japanese automotive manufacturers to enter those markets.  Mexico also has free trade agreements with  46 countries.
Vietnam has the third biggest population in the ASEAN region and is expected to grow further.  Japanese manufacturers such as Panasonic have based their regional headquarters there and also Japanese clothing and healthcare companies are investing in production.
Toyo Keizai does not explain the increase in Denmark but looking through our records, recently formed Japanese subsidiaries there include Mitsubishi Heavy Industries investing in wind energy, Opticon (sales of sensors), Shimano (sales of bicycle components) and Toshiba Global Commerce Solutions.
The countries in Europe with the largest numbers of Japanese subsidiaries are UK (875), Germany (764) and the Netherlands (451) according to Toyo Keizai.  We will blog at a later date about trends in those numbers.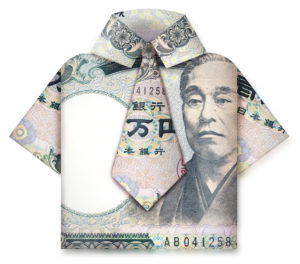 Japan's overseas M&A reached a record high of nearly ¥11trn ($100bn) in 2016, an increase of 6% on the year before, covering 627 acquisitions.
However the recent revelations of Japan Post's ¥400bn writedown on their 2015 $4.9bn  acquisition of Australian logistics company Toll Holdings has triggered another wave of commentary in the Japanese media questioning whether Japanese companies really know what they're doing when they venture overseas.
Nidec the honourable exception to not meeting expectations
As blogged by us, Nidec is the honourable exception to this – largely thanks to its strategy of buying smaller, more easily absorbed companies.  It seems to be the big name, big ticket acquisitions where Japanese blue chips, in search of growth and markets, come unstuck.  Diamond magazine cites NTT DoCoMo's spending spree in the 2000s in the Netherlands, UK and India as well as its acquisition of AT&T Wireless in the USA.  Nomura and Lehman Brothers' merger and Daiichi Sankyo acquiring the Indian generic pharmaceuticals company Ranbaxy also "did not meet expectations".
Nikkei Business points to Toshiba's acquisition of Westinghouse in 2006 and Kirin's acquisition of a Brazilian drinks company in 2011, which ended in its sale earlier this year to Heineken.  "If Japan Post had not written down the acquisition now, then writing off the goodwill would have continued from year to year, depressing profits, so in a way, writing it off with one stroke was the rational management decision.  However, it remains to be seen how Japan Post and Toll are going to find synergies quickly and paint a picture of growth in international logistics".
The personal (and political) connection between Toshiba and Japan Post
There is a connection between Toshiba and Japan Post – Taizo Nishimuro was President of Toshiba 1996-2000 and was President of Japan Post from 2012, including when it was privatised in 2015.  Apparently he briefed group directors in 2013 that they should try to find, as quickly as possible, a major acquisition.  Nikkei Business says this was Nishimuro trying to help Abenomics in its intention to raise share prices, by making Japan Post an attractive stock through a growth strategy based on M&A.
Japan Post has 200,000 employees, but of course almost all had only domestic careers.  Nishimuro did not bring anyone with him from Toshiba, so ended up relying on a management team composed mainly of ex-civil servants.  Nishimuro therefore had to say that the management team at Toll would be unchanged after acquisition.  Apparently the acquisition plans were barely discussed by the Japan Post board, angering the big names that had been appointed as external directors from the Japanese "industrial triangle" such as Akio Mimura, honorary chairman of Nippon Steel.  Toll was acquired without any loans from banks, from Japan Post's own funds – in other words, the post office savings of its customers.
The new President of Japan Post since 2016, Kunio Yokoyama, joined Japan Post in 2006 from Sumitomo Mitsui Banking Corporation.  It was Yokoyama who decided to proceed with the writedown.
Lack of experience in post acquisition corporate governance
The three factors behind Japan's M&A boom are firstly and most obviously, the lack of growth in the domestic Japanese market, secondly that Japanese companies are cash rich and are under pressure from foreign investors to use that cash rather than sit on it and the third reason is that overseas markets have been inviting Japanese companies' bids as they were less damaged by the Lehman Shock than Western suitors.  However cash rich Chinese companies are also getting involved, pushing prices up.
As one consultant puts it "acquiring overseas business means integrating different HR systems, and this takes time.  Japanese companies are still inexperienced in this."  Just leaving it up to the local management will inevitably lead to losses if Japan HQ turns a blind eye to problems, as Toshiba did for 10 years with Westinghouse.
The Japanese companies who have the most amount of goodwill (over Y1 trillion) on their books as a result of M&A are Softbank (ARM), JTI, NTT and Suntory.  And now Seven & I have announced they will buy the US convenience store and petrol station chain Sunoco for $3.3bn.  Seven & I claim that the acqusition was discussed vigorously at the board level, including external directors, but as the Nikkei Business says, that alone will not guarantee success.  Continuous, rigorous corporate governance is needed after acquisition too.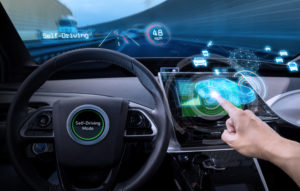 With driverless cars and the Internet of Things (IoT), the pressure is on JTEKT, a key member of the Toyota group, to find ways of using its combined strengths in the future, says Nikkei Business (JPNS $).
JTEKT's main product lines are machine tools, steering systems and bearings, with revenues of around ¥1.3 trn ($9bn).  It continues to use the Toyoda and Koyo brand names since the merger of the two companies in 2006, as well as the JTEKT brand, which has led to concerns that it is not clear what the company stands for and "we have not produced any synergies despite the merger", according to one senior executive.
One area that may be fruitful is Steer By Wire (SBW).  JTEKT are also trialling IoT technology in their own production lines in Japan with a view to understanding its capabilities better.  JTEKT's IoT technology is already being used by two parts manufacturers and JTEKT is planning to go beyond just selling its technology and into consulting, particularly for medium sized enterprises with a few hundred employees.
However JTEKT is prevented from selling its technology that has been used in Toyota's production lines, as part of the strategy of strengthening the Toyota group in 2009.
When the German government announced Industry 4.0 in 2013, many JTEKT engineers felt "we're already doing that" as Toyota's factories were already hooked up to the internet.  This is the kind of know how they would like to sell as part of a consulting offering.
"If we don't do this, we cannot develop overseas employees, or employees that we do develop, will leave"
Toyota, Volkswagen and General Motors are sometimes referred to as the 10 million club as they each manufacture over 10,000,000 cars a year.  Tetsuo Agata, President of JTEKT, instead refers to a 20 million club, whereby Toyota's main suppliers supply parts for over 20,000,000 cars a year.
Agata moved from Toyota Motors to Toyoda Automotive and then to JTEKT in 2013 and has been focusing on weaving a matrix system of vertical businesses and horizontal functions.  A global HR system has been introduced.  JTEKT has 44,000 employees, 27,000 of whom are overseas.  The key positions in each operation have been made more defined and transparent and regions have been consolidated.  The next step is to build a global remuneration and evaluation system.  "If we don't do this, we cannot develop overseas employees or employees that we do develop will leave."
"I was so shocked how little had been invested in systems development that I nearly fell off my chair"
Agata also looked through each division's strategies during his first summer holiday and was "frankly, surprised that they were working so well".  He immediately started a training programme on "PDCA" (Plan, Do, Check, Act).  He also invested in systems and a reform of work processes in the functional divisions.  "I was so shocked how little had been invested in systems development I nearly fell off my chair" he says.
Another horizontal initiative is the "Internet of Everything" – connecting people as well things.  He has brought in external resources to work out how to monetize this "soft business" and thinks it will be ready for launch in about a year. "These horizontal threads are things I have to put in.  It can't just be a structural solution, it has to be the culture as well"
The Toyota group is embarking on a second restructuring since 2014, reorganising its transmission, seat and brake businesses.   JTEKT has taken 10 years to show synergies since it was formed from the merger and Toyota is using the lessons from this to find hints for how to reform the group for the future.