Rudlin Consulting provides expert analysis and consulting to anyone interested in Japanese companies in Europe, Middle East and Africa as investors, employers or customers.

Now you've found us, you can: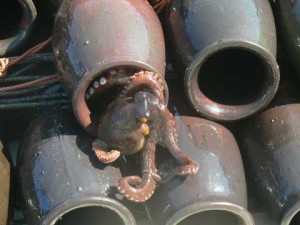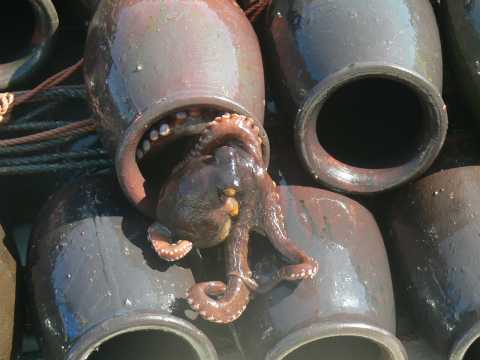 The founder and President of Nidec Corp, Shigenobu Nagamori has been high profile in the Japanese media (again).  As well as a long interview in Diamond magazine about why all 57 of his acquisitions (many in Europe) have been a success, he gives some punchy analysis in his final column for the Nikkei Business magazine on what the root causes of the succession of scandals coming out of corporate Japan.
"It is the top management's fault if bad news does not reach them.  If there is something wrong with the production process or sloppiness in quality control, this is a matter of life or death for a manufacturer.  That such important information is not being communicated is because the management is not going to the genba (where the action is) and seeing what is going on for themselves.
4 root causes of scandals at the genba
Nare (becoming used to something) Thinking that a certain level of irregularity won't be a problem, getting accustomed to it.
Amae (being indulged) – believing that you won't get found out anyway
Tiredness – when the cost price seems to have reached rock bottom or kaizen has been continuing for a while
Takotsubo (octopus pot – for more uses of this analogy, see our post on octopus appointments) – silos where a problem in one unit is hidden and not communicated to other units
This happens because managers are not ensuring a sense of urgency in the genba.  This doesn't mean they have to keep pressurising employees.  They should be making frequent efforts to strengthen and pull up the genba.  That's why they should enter the genba themselves and see for themselves what is going on in R&D and manufacturing, sales.  This will naturally lead to a sense of urgency.
Of course managers set targets, but if they don't know the genba, then these are just words, and feel very distant to the genba.
The need for "hands on", "micromanagement" and "making responsible without giving away responsibility"
Hands on means the genba solves problems with the management alongside.  Not just throwing problems at them.
Micromanagement is that managers make decisions about all the issues in the genba.  When I acquire a company that is in trouble, in order to reconstruct it, I check purchasing for even 1 yen. Some people say this will undermine the ability to think for themselves but it's quite the opposite.  It is to make the employees think, come up with suggestions and work alongside managers to review it.  Not just get told, in a one way fashion.
"Making responsible without giving away responsibility" means that I delegate authority, but I don't just leave people up to it.  Otherwise the genba logic just becomes stronger and they fail to see what is appropriate overall.  So delegate, but regularly check, very thoroughly.
The importance of developing generalists
It's also important to develop executives.  Although there is a tendency in Japan at the moment to reject generalists, it's no good if someone only knows one business area and has no idea about other parts of the business.  While people are young, they should experience management in different divisions in order to become proper executives.
That's why I am always visiting our subsidiaries around the world.  We have 300 companies and over 100,000 employees so I can't do this by myself.  So I get other people like our CSO (Chief Sales Officer) to travel around too.  I am visiting somewhere pretty much every week.  If managers had this attitude, the morale of the genba will also improve.  You cannot take it easy.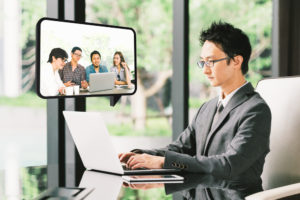 36.3% of Japanese people responding to a Nikkei Business survey in November 2017 say that they have felt a dramatic increase in the need to communicate with non-Japanese people at work or because of work in the past few years.  A further 32.1% have felt a gradual increase.
Only 18.9% say that English has become or may become the official or unofficial corporate language, however.  39.2% say there is a connection between performance and being able to speak English and a whopping 82.4% say they feel the need to improve their English speaking ability.  The main reasons chosen for feeling this way are:
be able to do my job better (>70%)
improve my relationship network (>40%)
increase my career choices (>40%)
be able to work overseas (>30%)
improve my performance evaluations (<10%)
look as if I'm high potential (<10%)
The article makes an interesting point that those Japanese over 50 are actually quite good at English, often having worked overseas or been involved in export related jobs and benefitted from corporate budgets for English classes.  Those in their 20s take it for granted that they need to be able to speak a good level of English, as this was important when they were on the graduate recruitment circuit.
So the generation that is suffering the most are those in their 30s and 40s, who did not have a chance to work overseas or study overseas in the Lost Decades of the 1990s and 2000s and also suffered from budget cutbacks on language training.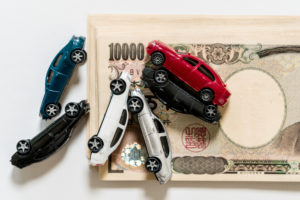 The lag between the UK's growth rate and the rest of the world noted by Christine Lagarde today has also been felt by Japanese companies in the UK.  According to the recently published JETRO survey on business conditions of Japanese companies in Europe, whereas the percentage of Japanese companies in the EU reporting profitability has increased year on year, reaching 75% overall this year, this breaks down into 71.6% for UK companies and 76.6% for other EU countries.  This might only be a 5% gap, but business sentiment is also taking a hit – with the UK coming second from bottom amongst EU countries in terms of expectations of profit growth for 2017-8, beaten only by the Czech Republic.
As for Brexit contengency plans, of the 952 responses received, 245 were from UK based companies. Around 25% of these said they were currently reviewing or considering a review of their location in the UK.  Of these, 60% are reviewing the relocation of their sales functions, and 50% looking to review the location of their regional headquarters functions and 20% are looking to relocate manufacturing.  Over 80% said they were preparing or considering preparing to partly relocate to another EU country, and 20% were looking to completely relocate.  The top 2 countries cited as potential relocation destinations were Germany (23 responses) and the Netherlands (6 responses).
Nearly half of UK based Japanese companies were expecting a negative impact on their business from Brexit, citing customs tariffs, securing human resources and changes to regulations and legislation as their main areas of concern.
On a more positive note, the new Economic Partnership Agreement between Japan and the EU is seen as being a major advantage for their business by over half the respondents, particularly for companies based in Central and Eastern Europe.  Even UK based Japanese companies did not see as much merit in a UK-Japan EPA however. The most selected reason for welcoming the EU-Japan EPA was "tariff reduction or abolition for imports from Japan" – which is mostly in the automotive sector, so I guess this means more imports to Central and Eastern Europe of Japanese cars and automotive components can be expected.
The biggest operational challenge was seen as securing human resources – for more than half of the companies based in Germany, the UK, the Netherlands and Central and Eastern Europe, again echoing recent news about labour shortages in the UK – both in terms of skills and incoming EU migration. Labour shortages outstripped last year's biggest operational challenge of "European political and social conditions" – but the latter challenge did not fade away and in fact concerns strengthened slightly, thanks to worries in Spain regarding Catalonian independence, and in the UK regarding Brexit negotiations.
Over half of respondents expected to expand their  business, over 70% in the case of Japanese companies in Italy and Poland.  So, happy days if you're an automotive sector worker in Poland.
The Japanese petrochemical industry has had a tough time due to slowing domestic demand and competition from developing countries.  Mitsubishi Chemical has spent 10 years restructuring and shifting to new markets in automotive and IT sectors.  In order to compete with major rivals, further restructuring of the Japanese petrochemical will be necessary, says Hitoshi Ochi, President of Mitsubishi Chemical Holdings in an interview in Nikkei Business.
Ochi was General Manager of the corporate planning office at Mitsubishi Chemical Holdings 10 years' ago, when Yoshimitsu Kobayashi was president – together they embarked on the restructuring of chemical related Mitsubishi group companies which has resulted in Mitsubishi Chemical, Mitsubishi Rayon and Mitsubishi Plastics being merged into one, and brought together in 2012 in one building, with the classy address of 1-1-1 Marunouchi.
Mitsubishi Chemical has withdrawn from generic chemical production and is now focusing on high added value materials for the automotive and IT sectors as well as nurturing the pharmaceuticals side of the business.
According to Ochi, the reforms are not finished.  "We now have to restructure our portfolio" he says.  Reaching a certain scale in the business will still be important, but the new challenge is to get this to bear fruit.  "We've grown into a large tree, but now we have to cut back some of the branches".  He does not rule out withdrawing from certain businesses.  For example, transferring the ABS resin business to a new joint venture with JSR and Ube.
Mitsubishi Chemical was also able to combine sales of different product lines from Mitsubishi Chemical, Mitsubishi Rayon and Mitsubishi Plastics to win a combined order from Toyota for the Prius PHV.
Ochi says he really felt the walls dividing the organisations before they were combined, when he was President of Mitsubishi Rayon.  If he asked something of the Mitsubishi Chemical President it would take at least half a year to be processed because of course the Mitsubishi Chemical President would put the profitability of his own company first.  "Now I am the one President, I can just ask for something to be done and it's done."
"Former Mitsubishi Plastics people are becoming much more proactive about suggesting sales strategies – a world of difference from having to ask them to sell something before".
Mitsubishi Chemical is also looking at new ways of conducting research and development – to become more specialised at developing new technologies.  "The Germans are right about Industry 4.1.  Using IT to build supply chains and create a virtual industrial cluster.  This is a scary strategy for Japanese companies.  Japanese companies will have to follow suit. There are several hundred Japanese chemical companies and we will have to collaborate.  We need to earn money not from volume but functionality."
Ochi does not rule out combining with Asahi Kasei or Mitsui Chemicals however.   Japanese manufacturers have some strong product lines, and if there are synergies, it makes sense to combine, he says, agreeing that there are too many Japanese chemical companies to compete internationally, and that it might be better to only have 3 or so.  "If you look at what is happening to chemical companies in Europe and North America, Japan is clearly behind.  We also need to globalize further.  Not just bringing generic products to Asia but value added products to Europe and North America.  I keep saying that we cannot direct everything from Japan.  We need to let the local managers develop new business lines.  We can still do well in the West"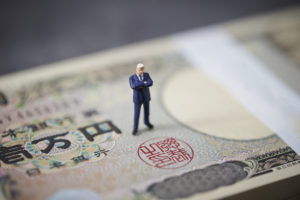 Koji Nagai has been pushing structural reforms since he became President and CEO of Nomura Holdings since 2012, after the resignation of the previous CEO following an insider trading scandal.  In an interview with Diamond magazine he is asked why he was chosen to become President.  "In truth, I do not really know.  I don't know how long I will remain CEO but I am giving it my all".
Nagai remembers when in 1997 the then President Hideo Sakamaki resigned because of an illicit trading scandal, and then his successor Masashi Suzuki only lasted 48 days.  After him, Junichi Ujie was chosen.  "It seemed extraordinary to me. Ujie had been CEO of Nomura in the USA for many years, and had never been involved with Nomura's domestic retail business – the lifeblood of Nomura."
"I asked President Suzuki why he chose Ujie, and he said "I didn't choose him, the times chose him"  It shouldn't be about who gets on well or badly with whom, but what Nomura will need in 10 years time, and that meant Ujie was the only candidate."
Ujie was President from 1997 to 2003.  He started up Nomura Asset Management and Nomura Investor Relations as subsidiaries.  He also restructured the company into a holding company structure and issued ADRs on the New York Stock Exchange.
This shaped Nomura for the 21st century, says Nagai.
Nagai was told, when he first joined Nomura from university that he would never become section chief, because as a graduate from a private university, he was not hungry enough.
"There was a Nomura Man (they were all men) type", says Nagai, and he did not really fit the aggressive salesman stereotype as he was rather shy.  However when he moved to the Tokyo headquarters and headed up the company union, he became aware of the diversity of Nomura's staff, in terms of age and gender and background.
Nagai sees becoming President after the scandal as the moment for him to put a stop to everything that up to know he had thought was not right or disliked, and so embarked on a reform of Nomura.
In an earlier interview with Diamon magazine, Nagai states that the two areas he focused on were firstly, recovering the trust in Nomura – not only through mere compliance but to foster a strong social mission and ethics.
The second area was to have a new global strategy, responsive to changes in the business environment.  Asia is integrated with Japan as the "mother market" and management resources redistributed accordingly.
When Nomura acquired the European and Asian divisions of Lehman brothers in 2008, it was obvious that Japanese companies were being forced to go abroad in search of growth and so Japanese financial institutions needed to step in to help with M&A.  "I have to say, however, to be honest, the answer to the question of why Nomura needed to be global was not clear.  We were going global for the sake of being global"
It had been a source of pride at Nomura that they opened a New York office in 1927, only 2 years after Nomura Securities was established.
Nagai instead felt that Nomura should put customer needs first, where Nomura can add value and is competitive.  So Nomura should be a financial services group based in Asia and review the business in Europe and the US, focusing more on advisory business and corporate finance.
Diversity is still important to Nagai, however.  He dislikes the way people are pigeon holed as "sales" or "corporate" or "branch office" and wants to introduce career change opportunities to employees.  It is important for organisations to accept "foreign bodies" such as different business backgrounds and cultures, and mid-career hires, to avoid rigidity, he concludes.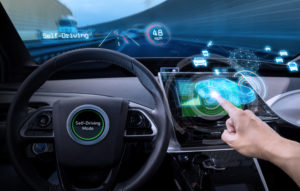 American private equity companies such as Bain and KKR have been active in Japan recently, making me wonder whether the companies they acquire should no longer be classified as "Japanese". Bain are about to take on WPP's stake of Japanese ad agency ADK and led the consortium which acquired Toshiba's chip business. KKR recently completed its acquisition of Calsonic Kansei from Nissan and two businesses from Hitachi (power tools and chip making).
The members of the Bain and KKR teams that undertook the acquisitions are mostly Japanese nationals, but a recent article 院Nikkei Business about how Calsonic Kansei is developing since the acquisition shows that they are trying to inject a more Anglo Saxon way of thinking.  When it was still under the Nissan umbrella, its main focus was how to respond to Nissan's requests.  "Now, it is not 'how' but 'what' that is important " says Kazuhiro Sato, in charge of product planning.
Calsonic Kansei is aiming to raise its non-Nissan customer base from 20% to 30% and is hoping to do this through developing new technologies for electric vehicles, such as air conditioning – building on its experience of developing components for Nissan's Leaf.
Calsonic Kansei has also launched a cyber security subsidiary White Motion as a joint venture with French company Quarkslab.
Calsonic Kansei have around 2000 employees in Europe, the bulk of which are in the UK (making it #18 in our Top 30 Japanese UK employers), where there are two factories resulting from the acquisition of Llanelli Radiators in 1989 and Marley Foam in Sunderland – it also has factories in Romania and Spain.
Calsonic Kansei is the result of a domestic merger of Calsonic (air conditioning) and Kansei (display meters) in 2000, the year after Carlos Ghosn took over at Nissan and declared that only 4 of the 1394 companies that Nissan had shares in were "indispensable".  Which the 4 companies were was not clear, but Calsonic and Kansei were not among them.
Calsonic Kansei fought back by adopting the "cockpit module" concept which had become popular in Europe, to the extent that they even installed production lines for it in Nissan factories.  Nissan then increased its share in Calsonic Kansei in 2005.
However Ghosn continued with his open procurement policy and it became clear to Calsonic Kansei too that becoming too dependent on one customer was not healthy or conducive to high growth.  When the capital alliance with Mitsubishi Motors was formed in 2016, Ghosn also talked to Roberts and Kravitz at KKR about selling Nissan's share in Calsonic Kansei.
Calsonic Kansei might still be swallowed up in further industry restructuring.  It is several orders of magnitude smaller than giants such as Bosch or Denso.
Calsonic Kansei's president Hiroshi Moriya says although there was anxiety at first when KKR became the new owners, since then as sales to Nissan have not decreased and KKR is helping the company to find new people to build relations with overseas customers, employee motivation has improved and they are looking for new ways to revitalize the organisation, such as joint project teams between Japanese and non-Japanese engineers.  "It is important not to fear failure and to be ambitious.  What is important is speed.  I keep telling everyone in the company that mistakes can be fixed."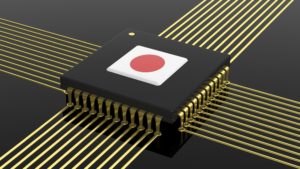 With over 1000 employees in its London operations, Mizuho is #26 in our Top 30 Japanese employers in the UK, although it has not made any overseas acquisitions recently which might boost its size in the UK, unlike other Japanese financial institutions.  However it has been building up a war chest to acquire fintech companies – although what impact it will have on its employees is ambiguous, as the Financial Times claimed last month that Mizuho is aiming to shed around a third of its global workforce over the next ten years, through greater use of information technology.
This looks to affect the operations in Japan primarily, and will be through natural attrition as Japan's rapidly ageing population means a large number of banking staff will in any case be retiring.
Mizuho Financial Group president Yasuhiro Sato has been very visible in the Japanese business media over the past few months, talking about the next phase of banking.  Mizuho was the result of the merger of Fuji Bank, Daiichi Kangyou Bank and the Industrial Bank of Japan in 1999, which in itself caused major headaches in the back office as it tried to integrate three different IT systems and multiple duplicate layers of bureaucracy, that are hard to eliminate in a culture where mass redundancies are taboo.
Sato says his strategy of One Mizuho is the answer to both the post merger integration and also the challenges that banks face post Lehman Shock.  One is to strengthen core capital, to ensure that major banks can never collapse again and the second is to ensure customer oriented business operations, as a financial intermediary rooted in real customer demands, with a strong sense of fiduciary duty.
One Mizuho should mean that customers are not simply offered loans or interest on their deposits but also other non-interest based investments, from the trust and securities side of the business.  The bank needs to become more like a consultant, listening to customers' hopes, understanding their family structures.
Instead of acting as a main bank to Japanese industry as in the past, Mizuho is looking to incubate new companies and foreign companies, taking a 15% stake in a fintech venture.
Mizuho's USP is that it is not a zaibatsu originated bank (unlike MUFG (Mitsubishi) and SMBC (Sumitomo and Mitsui) so it has a neutral view on Japan's industrial structure which means that its industry research division is often called on by suppliers who want to bridge the various keiretsu (conglomerate) supply chains.
Mizuho has also teamed up with SoftBank to create J.Score, a service which provides loans to individuals such as students, using personal, non-financial information to give credit scoring.
Sato justifies the Mizuho mission of "Contributing to Japan, Asia and the world" (which I have to admit, I have teased Mizuho employees about, as it seems to imply in English that these are separate non-overlapping entities) by explaining that Japan is the pivot for the megabank and is Mizuho's homeland.
I often illustrate that Japanese companies are the "last functioning socialist organisations" in my seminars by pointing out that although they are very hierarchical, the top executives of Japanese companies only earn 10 or 20 times the average employee's salary, compared to 160 times in the UK for FTSE 100 companies and more than 300 times in the USA for Fortune 100 companies.
Toyo Keizai have confirmed that this multiple still holds, by listing the highest pay differentials for TSE listed companies.  The top 10 include new technology companies such as LINE (mobile apps subsidiary of Korean internet company Naver) at #1 with a multiple of 165 between staff and director salaries and Nexon (Korean owned video games company) at #2 with a multiple of 57.7 as well as founder run companies such as Fast Retailing (Uniqlo) at #3, with a multiple of 31.4.
Foreign executives head up Nissan at #4 and Takeda at #5 – both with multiples of just over 29. The rest of the top 10 are around the 20-25 x mark with Sankyo and Universal Entertainment – both pachinko gambling machine companies at #6 and #8 and Art Nature ( a wig manufacturer) at #7. Electronics company Tokyo Electron and chain restaurant company Skylark (Chairman Ralph Alvarez ex President McDonalds) at #9 and #10.
Toyota is at #14 and after #15, multiples are below 20 and cluster around the 10x mark for established companies that are in our European Top 30 such as Sony, Daikin, Panasonic, Itochu, Astellas – through to Canon bunched with 8 others at the bottom of the Top 500 with a multiple of around 6 between employees and directors.