Rudlin Consulting provides expert analysis and consulting to people working in or with Japanese companies in Europe, Middle East and Africa.
Whether you want to approach a Japan-owned company as a supplier, subsidiary or partner, we can help you understand its corporate culture and strategy, and identify the people and processes necessary for success.
We can also provide cultural awareness training for your employees, as the exclusive representative in Europe, Middle East and Africa of Japan Intercultural Consulting.
For more insights into Japanese corporate cultures, subscribe to our free newsletter.
More than half of the Top 30 largest Japanese companies in Europe are also in the Top 50 Japanese listed companies for CSR according to the Toyo Keizai. Which is reassuring, although there are some notable no-shows and laggers.
Fujifilm (#29 of our Top 30 in Europe) leads the CSR rankings and Canon, Ricoh, Denso and Bridgestone are all in the top 10.
Toyo Keizai has published the 10th edition of its annual CSR research into 1325 listed Japanese companies and previewed the top 700 of these in its online magazine, from which we have extracted the rankings for the Top 30 Japanese companies in Europe and in the UK.
Rankings are based on evaluations made in 4 categories of:
Human resources – Family friendly policies, diversity (gender, age, LGBT, disability etc), health and safety, graduate retention rates – and whether there are any non-Japanese executives
Environment
Corporate governance  – whether there is a CSR executive, any evidence of corruption or cartels, values and vision, risk management, crisis management policies
Sociality – volunteering (including overseas) , NPO/NGO alliances, ISO standards
Top 30 companies in Europe that are not in the CSR top 700 include some surprises – Nippon Sheet Glass (Pilkington), Kyocera, Mitsubishi Corporation, Fast Retailing, Suntory Holdings and Yazaki (which is privately owned anyway).
Hitachi has fallen from #39 to 147 and Olympus has improved to reach #175 from 263 in 2015 – which seems to imply its post-scandal clean up is working (although it seems Olympus is now suing Michael Woodford and one other UK director for repayment of some pension funds, so clearly the battle is not over yet).
Toshiba has fallen to #52 from #14, unsurprisingly given its recent governance problems.  Toyo Keizai notes that other slippages such as Denso from #3 to #6 and Toyota from #8 to #16 are largely to do with delays or non disclosure in progress with gender diversity, specifically, women in management positions.  Nissan slipped from #5 to #11 due to governance issues.
Companies which scored the best on Human Resources metrics that are also in the Top 30 European companies are Sony, Nissan, Fujifilm, Japan Tobacco and Toshiba.  Best scores on environment were Nissan, Daikin, Bridgestone, Ricoh, Canon, Honda, Denso, Toyota, Toshiba, Sony, Fujifilm, Konica Minolta and Suntory.  Best scores on governance were Ricoh, Fujifilm, Panasonic, Konica Minolta, Bridgestone, Sony, Asahi Glass and Honda.
To download a pdf of the full CSR rankings of the Top 30 biggest Japanese companies in Europe, please subscribe to our newsletter via the link below
To get exclusive access to the report, please sign up for our monthly newsletter.  You can always unsubscribe later.
Unlock Content
Now ARM shareholders have approved the takeover by SoftBank, we have added SoftBank to our Top 30 Japanese companies in the UK.  This has made the group more services heavy than before, with 12 companies in the UK focused on services (financial services but also IT – Fujitsu, advertising – Dentsu, logistics – NYK) and several others being a mix of services and manufacturing (Sony's employees are mostly Sony Computer Entertainment, Sony Music or sales and marketing), or are manufacturers but have no factories in the UK (Japan Tobacco, Yazaki).  Together they represent over 90,000 of the 140,000 or so people Japanese companies are estimated to employ in the UK.
Although the focus since the Japanese government's "message to the UK and the EU" (which we blogged about here) has rightly been on the automotive sector, largely because of the indirect employment that sector generates, the very fact that there are enough employees in the services sector for them to make up nearly half of the employees of the largest Japanese companies in the UK shows how the balance has shifted over the past 43 years' of EU membership.  Truly free trade does lead to specialization.
You can download our latest ranking below, if you sign up for our free monthly newsletter.  It's a Brexit special which as well as including numbers of employees globally, in Europe and the UK also shows which acquisitions if any the company made, and also the manufacturing sites and offices in the region – to which production and jobs may eventually shift.  As before, there is a big caveat that UK employee numbers are much harder to get hold of than the Europe or EMEA figures which are published in annual reports.  We have had to use our best guess in some cases.  There is no European employee total for Softbank, because until they acquired ARM, they probably didn't have enough people to justify breaking Europe out as a separate region. Indeed the head of strategic finance Rajeev Misra said that human capital needs to be built up in Europe in the last annual report.  A hint of what was to come, in retrospect.
To download rankings, please sign up to our free monthly newsletter here (you can always unsubscribe later)
Top 30 UK Japanese companies Brexit
To get exclusive access to the report, please sign up for our monthly newsletter.  You can always unsubscribe later.
Unlock Content
Top 30 Japanese companies in the UK Brexit
Save
Save
Save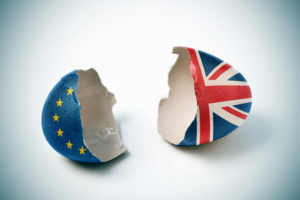 Japan's (heartfelt) message to the UK and the EU regarding Brexit surprised many by its directness and the way it was shared publicly.  Not so surprising was the underlying theme, of wanting to maintain arrangements as they are.  As is often said,  business (and particularly Japanese business) hates uncertainty.  Companies and governments desperately want to be kept in the loop of any developments so they can make plans accordingly.  As Japan's message pleads:  "we request the both [EU and UK] to heed the voices of Japanese businesses to the fullest extent… some Japanese firms may not be able to respond sufficiently to the drastic changes in the business environment that could be caused by BREXIT and they also have difficulty in articulating their requirements publicly".
As well as this hint that Japan worries it is not listened to, and is not good at putting its case, I also get a whiff of a feeling of betrayal and loss of trust.  "In light of the fact that a number of Japanese businesses, invited by the Government [my italics] in some cases, have invested actively to the UK, which was seen to be a gateway to Europe, and have established value-chains across Europe we strongly request that the UK will consider this fact seriously and respond in a responsible manner to minimise any harmful effects on these businesses."  Well it made me wince, and I hope it made our government wince too.
Having spent some time working in the regional coordination department of a major Japanese investor in the UK, I know full well how much political and economic risk factors are constantly reviewed and investments made or retracted accordingly by Japanese multinationals.  Softbank is the exception rather than the rule when it comes to appetite for risk amongst Japanese companies.
I know Brexit supporters will immediately counter that Japanese companies are highly unlikely "to cut their noses off to spite their faces" by closing down operations and moving away from the UK when the UK represents an important market for their products.  Furthermore, they will no doubt argue that the much cheaper pound will counterbalance any 10% tariffs if we revert to WTO rules.
Foreign Direct Investment (FDI) matters more than trade in terms of Brexit impact, in my view.  Increased trade volumes are an outcome of FDI in these days of integrated supply chains, not the origin of economic prosperity as they might have been in some mercantilist world of the past.  The voice of every economics teacher I have ever had (from O level to MBA) keeps echoing in my mind: "an export is simply a means to buy an import".
Foreign Direct Investment (FDI) is an ongoing process, not a one off.  What matters is not just whether any more Japanese companies will invest in the UK (they will, if there's something alluring in its own right above and beyond being part of the Single Market) but where they will put further investments.
To me, what really matters is the jobs that result from investment in existing operations and the trade that investment generates, not trade on its own.

So with that in mind, here's my analysis of what a hard Brexit (ie tariff barriers, loss of financial passporting, end to freedom of movement) might mean for our Top 30 Japanese companies in the UK.  We have ranked them according to the number of employees, including employees at any acquisitions and subsidiaries and together they represent nearly 90,000 of the 140,000 or so jobs that Japanese companies directly generate in the UK.
My conclusion in short is that Japanese companies will probably be able to adjust to a hard Brexit better than they might fear, and the direct impact on British jobs might not be so severe, except in the automotive industry, and even then, it will be a longer term impact.
But, 20 out of the Top 30 Japanese companies in the UK are regional headquarters.  If a hard Brexit means that the centre of the action – in terms of regulatory influence, access to a diverse and talented workforce and selling into a large and growing market – shifts to the continent, then those regional headquarters will shift too, and with them will go the purchasing power for all of those services which the UK has become so good at providing – not just financial but legal, consulting, IT, R&D and creative.
If our trade negotiators really can pull off some good deals with the Middle East and Africa, the best defensive countermeasure UK regional headquarters can take is to position themselves as EMEA headquarters.  Many of them already cover not just Europe, but the Middle East, Africa and in the case of IT companies such as Fujitsu, India too. But I worry that this will not be enough, given the relative size of these markets.
Technology companies (9 of the Top 30)  such as Fujitsu, Hitachi, Sony, Ricoh, Canon, Fujifilm, Konica Minolta, Olympus and Toshiba have been increasingly moving from B2C to B2B and from products to services in the UK and no longer mass manufacture consumer products in the UK.  Sony's last manufacturing operation in the UK, in Wales, produces professional audio visual equipment.  The bulk of Sony's employees are in Sony Music or Sony Computer Entertainment, or in the European sales and marketing operation.  Ricoh's Telford factory produces 3D printers. Fujifilm's facility in the UK is nothing to do with cameras – it is a contract drug manufacturer for the biotech industry. Hitachi has shifted away from TVs and other consumer electronics and has its global rail headquarters in the UK, with a rail vehicle assembly manufacturing facility recently opened in Newton Aycliffe, as well as being the owner of Horizon Nuclear Power.
Canon's European HQ already moved from the Netherlands to the UK a few years ago, and no doubt the Netherlands would like it to move back.  There is a constant tug of war between Germany and the UK for Fujitsu's regional power centre.  Olympus has Keymed in the UK, but its regional HQ is in Germany. Toshiba splits its regional HQ by business between Germany, Netherlands and the UK but is currently restructuring.  Konica Minolta's regional HQ is Germany anyway, as is Fujifilm's. Hitachi (UK HQ) has just acquired an Italian rail company, so could use that as a European Union base.
Prediction: even a hard Brexit might not have that much impact on Japanese technology companies (who are mostly headquartered in Germany anyway), as in the UK their businesses have already moved into high end, high margin, relatively price inelastic segments, drawing on specific local expertise.  Their regional HQs may feel pulled back towards the continent however, particularly in B2B businesses.
Automotive companies (7 of out the Top 30) such as Nissan, Honda, Nippon Sheet Glass, Toyota, Yazaki, Denso and Calsonic Kansei all have factories in other parts of the EU or inside the EU customs union (ie Turkey).  Nissan (headquartered in Switzerland) has a factory in Spain, Honda (HQ in the UK) has a factory in Turkey. NSG (acquired UK based Pilkington) makes automotive glass in Finland, Spain, Italy, Poland and Germany.  Toyota (HQ in Belgium) produces vehicles in France, Turkey, Czech Republic and Portugal. Yazaki (HQ in Germany) doesn't have any factories in the UK anyway (but plenty of sales engineers). Denso (HQ in the Netherlands) has 2 factories in the UK but also in Spain, the Czech Republic, Hungary, Turkey Italy, Poland and Portugal. Calsonic Kansei (UK HQ) also has 2 factories in the UK but also in Spain and Romania.  Nissan, Honda and Toyota all export around 75-80% of what they manufacture in the UK, mostly to the European Union.
Prediction: investment for production of new models will go to factories in the EU.  As much as a consequence of this than any tariffs, production volumes and jobs in vehicle factories will slowly decline in the UK to a level which mainly supplies the UK domestic market, but this may not be a viable production volume so plants may have to close.  Parts manufacturers will cut production and sales engineers in the UK accordingly.  Automotive design, a traditional strength for the UK, may even have to relocate to the continent, to be near to the regional HQs and the main markets.
Financial services companies (7 of the Top 30) such as Nomura, Mitsubishi UFJ Financial Group, Mitsui Sumitomo & Aioi Nissay Dowa, Sumitomo Mitsui Financial Group, Mizuho Financial Group, Tokio Marine Holdings and Sompo Holdings are all headquartered in the UK, but all already have other offices in EU countries.  Some already have, and others no doubt will, strengthen their operations in EU, transfer some functions and apply for passporting for other offices.  Amsterdam seems to be a favourite (both MUFG and Mizuho have licensed offices there), both for its regulatory environment and also because of the ease of using English, plus long standing friendly relations between Japan and the Netherlands.  The insurance companies MS&AD, Tokio Marine Holdings and Sompo Holdings have all recently acquired Lloyd's Underwriters and London is the historic heart of underwriting, so it is hard to imagine their operations in London fading away that much. Swiss Re and Zurich are both headquartered in Switzerland, outside the EU – so life outside the EU is possible in insurance and could be viewed as an escape from burdensome EU capital requirements.
Prediction: UK HQs position themselves as EMEA HQ.  EU functions move to an EU-based capital.  Some reduction in high paying top level jobs in UK.  Back office jobs might stay in UK if sterling stays cheap but there could well be a drift eastwards to Poland or even India.
Companies who own major UK brands (5 out of the Top 30) such as the trading company Itochu (who own Kwik Fit), Japan Tobacco (Silk Cut, Mayfair etc), Suntory (Lucozade, Ribena), trading company Mitsubishi Corp (Princes Foods), Mitsubishi Chemical Holdings (Lucite).  Japanese trading companies (Mitsubishi Corp, Mitsui, Sumitomo Corp, Itochu, Marubeni) have always had their regional HQs in London for 100 years+ in some cases and they usually cover Africa and the Middle East from there too. Although they are very traditional, I know, as an ex employee, that the debate never stops about how to structure and where to invest in their global operations, and the political and economic risk that Brexit has introduced may well tip the balance not just away from the UK but away from Europe and back to Asia again.  Furthermore, for certain of their business lines such as chemicals there has always been a strong pull to Germany.  Mitsubishi Chemical Holdings is headquartered in Germany, and although Lucite is in the UK, it is a global business in terms of operations and customers.
Japanese companies tend to be honourable, even sentimental about keeping the operations of brands in the country in which they were born.  Having said that, Japan Tobacco (headquartered in Switzerland) has shut down the last of its former Gallaher UK factories in Northern Ireland recently.  Suntory's CEO is a Harvard Business School graduate with a correspondingly unsentimental view of business and as Suntory also owns Jim Beam and Orangina, it may not feel that wedded to the UK as a regional base.  Kwik-Fit may seem quintessentially British, but is in fact a market leader in France and the Netherlands too.
Prediction: Japanese companies are getting less sentimental and more globally hardheaded.  They will do what they have to do in search of stable growth.
B2B services suppliers – The remaining 2 companies in the Top 30, Dentsu (advertising) and NYK (logistics) have different histories as well as businesses.  Dentsu has been on an acquisition rampage recently, and has formed out of its acquisition of Aegis, the Dentsu Aegis network, headquartered in the UK.  The UK is traditionally strong in terms of advertising and marketing expertise, but again, the industry will have to follow wherever its customers go, so if more Japanese clients shift their headquarters to the European continent, I would expect Dentsu Aegis headcount to follow.  Although advertising, PR and marketing agencies like to claim they can work globally, my experience is that they are not quite so globally integrated as they seem – wherever the client budget is will be where most of the work is being done.
NYK has both shipping and ground logistics arms – both very integrated into the automotive supply chain.  Again, they will have to follow their customers. 
Pharmaceutical companies – none of the Japanese pharmaceutical companies employ enough people in the UK to be in the Top 30. The biggest is Astellas, which has its EMEA HQ in the UK, but also a strong R&D and manufacturing operation in the Netherlands.  The well documented concern for pharmaceutical companies is that the European Medicines Agency will move out of the UK with Brexit, probably to Spain, as Spain has plaintively pointed out that it does not host any EU agencies.  Eisai also has a major R&D campus in the UK.  Takeda has already announced it is closing its Cambridge R&D facility.  I would expect a  major negative impact if the EMA moves out of the UK.
Regional headquarters tend to do business with other regional headquarters. If a hard Brexit means Japanese and other multinationals shift their headquarters out of the UK, the negative impact for the UK will be deep and far reaching.
Save
Save
Save
Save
When I was visiting the Netherlands last week, one of the Japanese managers I met said his main concern was how to motivate his staff.  I hear this question often from Japanese managers working in Europe, and I always want to ask – what do you mean by motivation – what would it look like?
Usually a motivated employee is thought to be an employee who makes an effort and perseveres.  This is hard to measure objectively, and it is a worry amongst Europeans that Japanese managers evaluate employee motivation by how many hours employees are at their desk.  This is a justified concern, reinforced recently by a report I heard regarding a Japanese GM in Spain who was worrying why his Spanish staff were away from their desks far more than Japanese or even British staff.
If you ask Dutch people what motivates them, according to a long-standing Japanese resident in the Netherlands, they will say "boss, just don't waste my time." In other words the main way to demotivate the Dutch is to waste their time.
The Dutch have high productivity (usually defined as GDP per hour worked), and also the happiest children, according to various OECD and UNICEF surveys.  The connection between the two is pretty obvious when you look out of the window in Amsterdam – the streets are full of mothers and fathers on their bikes, with their children in little carts or on a tandem, going to and from school.  Dutch families like to eat supper, together, at 6pm.  They also like to spend the evenings doing sports or other hobbies – and allow their children plenty of freedom to come and go as they please.  The streets and housing seem clean, safe and spacious, with offices, schools and housing all mixed together, so commuting time is relatively short.
The Dutch people I met said it was quite normal to work one or two days at home, particularly those who had jobs which required regional or global coordinating activities, so didn't need to be in the office to see their team.  It is also quite normal for men and women to work part time if they have children, but retain their management roles.  So in other words the best way to motivate Dutch employees is to ensure they feel productive – that they can get a lot done in a short amount of time.
However, I overheard a pair of British managers in the hotel at breakfast talking about their Dutch colleagues.  They agreed – "the trouble is, although the Dutch are efficient at getting things done, they just wander off on their own and do it, and you end up with everyone going their own way, it's really hard to coordinate."
Maybe this is why Japanese and British productivity, particularly in the services sector, is lower than the Dutch.  We spend a lot of time coordinating and monitoring other people's work rather than producing added value ourselves – perhaps too much time?
Save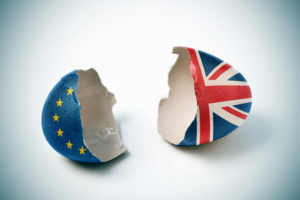 The Nikkei Business magazine has started a series called "Brexit shock", where they ask various leading executives with business interests in Europe what they think the impact will be.  This week they've interviewed Tsuyoshi Nagano, CEO of Tokio Marine Holdings (property and casualty insurance) and Yoshihisa Kainuma, President of Minebea (another one of those Japanese secret successes with dominant shares in vital but unglamorous sectors such as ball bearings and pivot assemblies)
Tokio Marine acquired Kiln, a Lloyds underwriter in 2007 and the US company HCC Insurance, which also has a presence in the UK.  "The UK has developed as the centre of our European business" says Nagano.  HCC and Kiln put a plan together to grab more European business.  Both companies have set up internal teams to review our response. "One area we have to check immediately is what will happen to our insurance licenses.  Up until now, if we qualified in the UK then we could do business anywhere in Europe.  With Brexit, we may have to gain licenses in each EU country or increase our capital per branch or subsidiary.  We think the direct impact on our performance will be small.  Our earnings from the UK and Europe only represent around 3% of our total sales.  However, because it is unclear how Brexit will roll out, there are many unclear areas for our future development.  If our clients, who are mainly Japanese companies, start moving their operations and expatriates from the UK to other countries, then absolutely we will have to follow them. This is just a possibility, but for example HCC has an operation in Spain, currently a branch of London – this could be changed into an incorporated subsidiary to coordinate our European Union business.  Kiln's headquarters are in London, but we could strengthen their operations in Germany or France."
"Of most concern to us is the impact on life insurance business.  Yields on 30 year bonds are going below 0.05%.  Brexit has also pushed Japan into negative interest rates.  If a high yen continues, and more relatively safe Japanese bonds are bought, then interest rates will go even lower, with impacts on the Japanese economy.
"I also wonder if this does not represent the collapse of the postwar UK/US centered liberal global system.  Our biggest concern is the worst case of unpredictable political and economic turmoil that may follow"
Minebea employs around 1500-2000 people in Europe, with 1 factory in Lincoln, UK, 3 factories in Germany, 1 factory in Slovakia and 1 in Czech Republic and sales offices in Germany, Italy, France and Austria.
Kainuma comments that he thought up until now that the UK had been good at integrating immigrants – he visits UK regularly and had been unaware that there were resentments around immigration among the lower socio-economic groups.  He didn't think it would end in Brexit.  "However the UK is the mother of democracy, so if the people will it, it can make sudden changes.  So I am feeling optimistic."
"Direct impacts will be felt by the UK's own aerospace parts manufacturers.  We are currently selling into Airbus, but as the pound has gone down, we have actually become more competitive."
"What we are concerned about is whether there will be any tariffs imposed once the UK leaves the EU, but I don't expect this for aerospace.  The EU is in fierce competition with Boeing.  So they need to maintain a stable framework for procuring parts cheaply.  As for household electrical goods, the UK hardly has any manufacturing and most products are made in Eastern Europe.  So it may be that sales in the UK will slacken because of the cheap pound."
"As for the automotive industry – EU manufacturers are competing fiercely amongst themselves, so I think it is quite likely that tariffs will be imposed both on parts and on vehicles.  This will have an impact on European car manufacturers' export strategies.  There may be some influence on vehicle sales into the UK for some brands, but generally the car industry is in good shape in Europe, so that will be compensated for by other manufacturers."
"Minebea is supplying to car manufacturers around the world, so overall we can hedge and I don't think there will be a big impact on overall orders.  However we need to keep an eye on UK domestic demand and the European economy overall. Even though our share price decreased when the Brexit vote was announced, I think this was an overreaction."
Save
Japanese Presidents of listed companies usually receive remuneration around 10-20 times the average salary of other employees of their company – in contrast to US or UK top listed companies, where the multiples are more like >300 in the case of the US and >180 in the case of the UK.
So it's no surprise that in order to attract non-Japanese directors, Japanese companies are having to fork out above the average sums.  According to Tokyo Shoko Research, 7 of the top 10 best paid directors are non-Japanese and around 20% of the top 100 best paid directors are non-Japanese.
Top earner by far in 2015/6 was Softbank's recently departed Nikesh Arora on Y6478m (around $65m or £50m).
Others were
2. Joseph Michael DePinto of chainstore 7-Eleven $21m
3. Ronald Fisher of Softbank $20m
4. Michiyoshi Ohnishi of Aoi Electronics $11m
5. Carlos Ghosn Nissan $10m
6. Kazuo Okada  Universal Entertainment (gaming and casinos) $9.5m
7. Christophe Weber, Takeda $9m
8. John Domme, Hitachi $9m
9. Kohji Tanabe, U-Shin (access mechanisms for vehicles) $8.8m
10. Ralph Alavarez Skylark restaurant chain  $8.6m
Other Top 30 Japanese companies in Europe:
11. Kazuo Hirai of Sony $7.9m
15. Didier Leroy of Toyota $7m
21. Tim Andree of Dentsu $4.8m
27. Yasuchika Hasegawa of Takeda $4.5m
29. Fujitaka Komori of Fujifilm $4.4m
30. Andrew Plump, Takeda $4.2m
Interesting comment from Brussels based trade lawyer and economist Hosuk Lee-Makiyama on any future Japan-UK trade negotations, in oral evidence to the Treasure Committee on the future of the UK's economic relationship with the European Union (July 13th 2016):
"Japan is quite an exception from this [the UK having interests that are sensitive to the counterpart country], because the outstanding issues in the EU-Japan negotiations are basically products where Europe is asking for TPP-plus concessions. Europe would like to have more from Japan than what Japan has given to the United States, Australia and New Zealand, because our offensive interest in agriculture towards the Japanese consumer market is different from the ones for the United States. The United States is interested in exporting rice, made in California, to Japan. We do not export rice. Our interests are primarily in dairy, high-quality cheeses and wines, pasta, certain types of meat. It is not an offensive interest of the UK. We could probably sign a deal with Japan tomorrow. However, the question is whether Japan would be interested in doing so, because if you look at the Japanese firms—and this applies to not only Japan but most of the third country economies— they have invested in the UK after 1973 on a specific guarantee that the UK will be a part of the single market. I am not really sure that the rationale exists, although the defensive interests are less."
Confirms my previous posts that 1) agricultural trade is hugely sensitive for Japan (and in that respect, the UK has less to worry about in negotiations with Japan) 2) What's important to UK-Japan economic relations is the direct investment that has been made by Japanese companies into the UK over the past 40 years on the premise that the UK was part of the Single Market, not "offensive vs defensive" mercantilist bilateral dealing in modern day counterparts of silk, wool and tea.
I saw Dominic Raab, pro Brexit Tory MP, claiming in the Times that the UK could offer Japan a better deal to export Mazdas to the UK outside the EU because they could be tariff-free rather than the current 10% the EU imposes on cars.  It's telling that he chose Mazda of course, because it is the only Top 5 Japanese car company that does not have a factory in the European Union or Turkey (which is inside the EU customs union).  So as a bargaining chip, tariff free cars does not really present much of an incentive to Japan to open up its public procurement, or reduce non-tariff trade barriers such as pharmaceuticals regulations, in return.
Save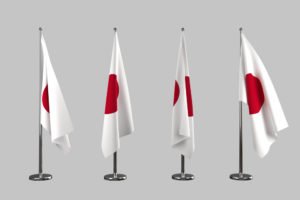 Maybe in these highly globalised times it is OK to rock up  to any country with a fantastic product or service, good command of English and a well thumbed copy of Getting to Yes, but I somehow doubt it, especially when it comes to negotiating at government level.
I attended a talk by the new Japanese Ambassador to the UK, H.E. Mr Koji Tsuruoka earlier this week.  He gave a detailed explanation of his most recent role, as chief negotiator in the Trans Pacific Partnership (TPP, not to be confused with TTIP) talks.  These started in 2010 between the 8 countries of New Zealand, Singapore, Chile, Brunei, USA, Australia, Peru and Vietnam and were finally concluded (but not yet ratified by any participant countries) in February 2016 between 12 countries, Japan having joined in 2013, along with Malaysia (2011) and Mexico and Canada (2012).
The 12 countries represent 40% of world GDP (US and Japan being the main) and 10% of the world's population.  A consequence of the treaty will be the percentage of Japan's trade covered by Free Trade Agreements increasing from 22.3% to 37.2% (higher than the EU).  Areas covered were not just tariffs but also liberalisation of services and investment, Intellectual Property, electronic commerce and government sector business.
I took three lessons from Tsuruoka's talk:
1. Be clear from the start about non-negotiables
For Japan the most contentious area was agricultural products.  Although most participating countries reached nearly 100% removal of tariffs on agricultural products, Japan refused to liberalise its "Five Sacred Product Categories" of rice, wheat, beef and pork, dairy products, and sugar, so only reached around 85%. Tsuruoka said Japan was able to do this, despite coming late to the negotiations, by saying loudly and clearly, from the beginning, that these were "non negotiable".
2. Polite persistence
A team of 300-400 Japanese negotiators then visited each country repeatedly, patiently going through item by item each country's individual requests.  Japan showed that it would not give up – after each defeat, it would pick itself up and start again, but always politely and respectfully.
3. Sincerity
Tsuruoka said being "seijitsu" – sincere or honest, was the key point.  He also mentioned humility and "kenmei" – wisdom or prudence – as being specifically Japanese characteristics which came in useful.
It's going to take time
What are the lessons for the UK as it faces rounds of trade negotiations?  Firstly, multilateral free trade agreements take time.  TPP took 6 years, and  has still not been ratified by any country.  This is a problem for post Brexit negotiations, not only because of the uncertainty it would cause for investors in the UK in the meantime but also because global markets are so fast moving.  Agreements that would have made sense years ago for specific products or services are outdated by the time they are ratified.
Get comfortable with uncertainty
It's sometimes said that the traditional Japanese "awase" (adjusting style) of negotiation is better in this situation than the more American "erabi" (selecting style) – where you can adjust to an ever changing environment rather than turn up with a game plan, and expect both sides to make choices leading to a desired goal.  But this may not be acceptable if you are trying to avoid uncertainty and ambiguity. You can already spot American trade negotiators advising that the UK needs to put all its cards on the table – tough when the UK still isn't sure what hand it has been dealt – by itself or by the EU.
Bilateral is better?
So would it be better to go for quicker bilateral agreements?  That seems to be the wish of the British politicians heading up negotiations – but would any counterpart countries be willing to give up time to do this, when they are still negotiating these multilateral agreements – Japan-EU and TTIP most obviously springing to mind – and no clarity on what the UK will agree with the EU?  And would the UK really be able to get any better a bilateral deal than these multilateral deals anyway?
Inexperience vs opportunity
Secondly – not an original point I know – but think for a minute about how a fresh, new, bright-eyed and bushy tailed but completely inexperienced bunch of Brits would fare, coming up against 300-400 experienced Japanese trade negotiators who already know what their non-negotiables are and are masters of "polite persistence".
As to why the UK should care about Japan in terms of Brexit and trade negotiations, and vice versa, 16% of Japanese exports to the EU go to the UK, and 45% of its investment in the EU is in the UK.  The UK's biggest export to Japan is services – the 4th biggest UK balance of trade surplus after EU, USA  and Switzerland.  Further evidence, I would argue, that this is not going to be a negotiation about tariffs on wool and tea, rather UK's role within Europe as a service provider to Japanese companies invested there.
Tsuruoka was kind enough to say that he agrees that the UK needs time to prepare before triggering Article 50, and that it would be irresponsible to trigger it "just to see what happens".  He also said that Japanese companies should make constructive proposals, and not just be negative and complain about Brexit.  The other Japanese people on my table did indeed mention how surprised they were by their British colleagues' ability to bounce back quickly, see the positive side of Brexit and start looking for business opportunities.  My response was "what other choice do we have?"
Save
Save
Save