Rudlin Consulting provides expert analysis and consulting to anyone interested in Japanese companies in Europe, Middle East and Africa as investors, employers, partners or customers.

Now you've found us, you can: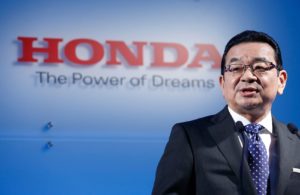 "Europe is the heart of global car culture" says Takahiro Hachigo, Honda's President since 2015. Although Honda has less than 1% market share in Europe, it competes with European car brands in its main markets of the USA and China. The UK factory has been streamlined, and production lines consolidated as a global production centre, exporting Civics to Europe and the USA.  Hachigo says that they are therefore committed to the Swindon factory as a global supply base, regardless of Brexit. "If there is a no deal Brexit, there will be temporary disruption, so I am very much hoping that this disruption will be avoided and outstanding issues resolved", says Hachigo.
However, as the Nikkei points out in their interview with Hachigo, if there is a no deal Brexit, without a transition period to 2020, Honda's exports to Europe will be affected immediately and supply chain issues may make it difficult to export so easily to the USA too.
Honda has committed to a 30 year plan with a goal of "pursuit of quality" – to develop cars that will still sell at a high price, in an age of car sharing and electric vehicles. Hachigo also seems very keen in the interview to keep participating in Formula 1 (another UK strength). UK has that "luxury car maker" image, with Rolls Royce and Bentley, so it is understandable that Honda still wants to keep a base there, but as the Nikkei says "difficult management decisions will be needed in the future" to realise this strategy.  I also wonder whether Honda's current brand image, in Europe at least, really is convincing as a luxury, higher price positioning.
Brexitwatch Top 30 Japanese employers in UK October 4th 2018
Company
UK employees 2017-8*
2015-18 developments
1
Fujitsu
9,326
The Register reports (20 Sep 2018) rumour that moving back to country based model rather than matrix to be announced Oct 1 2018. UK seems to be losing regional power (3 executives in UK with EMEIA responsibilities have left)
2
Nissan
7,956
Will cut 200 back office jobs across UK and Europe (Chronicle 20 Sep 2018). Warns of serious disruption if Hard Brexit Oct 4 2018
4
Itochu (Kwik-Fit)
6,513
Itochu sold off Quantum Group, dissolved Bramhope Group parent 2017-8
3
Honda
6,472
Warned 18 Sep 2018 that Brexit will cost it tens of millions of pounds in paperwork, but remains committed to production in Swindon
5
Hitachi
4,796
Hitachi Capital opened branch in Netherlands 2017
6
Ricoh
3,547
Telford manufacturing site has been designated "Business Development site" in 2017 restructuring plans. Was closure of its MFP Recycled Machines business but also investment in customer experience centre and product lines eg 3D printing. Ricoh Europe Finance in UK is treasury/funding for Ricoh Group – changed currency to Euro 2017. R UK acquired Ridgian 2015 and fully integrated 2017. 2018 acquired Moving Ahead and Women Ahead (social enterprise)
7
Sony
3,483
Registered Sony Europe BV overseas establishment in UK in Aug 2018. Merged Sony DADC UK with Austria Branch to form Sony DADC Europe in UK 2017.
8
Mitsubishi Corporation
3,170
MC International Europe transferred shares in Triland Metal and Princes (food and drink manufacturer) to Japan HQ.
9
Toyota
3,095
No longer producing Avensis. Will produce new Auris (changing name to Corolla) from Burnaston from end 2018. Warning Oct 2 2018 that no deal Brexit would stop production
10
Dentsu
2,851
Dentsu acquired John Brown Publishing, eCommera 2015. Liveposter 2016. The Customer Framework and Gleam Futures 2017
11
Canon
2,728
12
SoftBank
2,418
Acquisition of ARM 2016
13
Marubeni
2,300
Half of employees = Marubeni Automotive (car dealerships)
14
NTT
2,211
NTT Data Services formed 2016 to absorb Dell IT services unit. NTT and NTT Data, Dimension Data to merge globally
17
Nomura
2,194
Nomura Financial Products Europe GmbH granted securities trading license May 2018. Negotiating for Paris to be post Brexit banking/lending hub Oct 4 2018
16
Mitsubishi UFJ Financial Goup
2,194
Amsterdam to be base for post Brexit investment and securities business
15
NSG (Pilkington)
2,159
Architectural and automotive glass
18
Mitsui Sumitomo & Aioi Nissay Dowa
1,933
MS Amlin (acquired 2015/6) announced June 2017 (approved June 2018) setting up post Brexit EU base in Brussels and restructuring of UK March 2018. Aioi Nissay Dowa Insurance shut down PLC and converted to Societas Europeae. Ownership of Mitsui Sumitomo Insurance transferred from Europe to Japan 2018
19
Denso
1,897
Automotive manufacturing
20
NYK Group
1,875
Container shipping merged into Ocean Network Express 2017/8
21
Calsonic Kansei
1,778
CK Europe UK HQ also owns CK Spain and CK Russia – expanding business there
22
Sumitomo Rubber
1,762
Sumitomo Rubber acquired tyre distributor Micheldever in 2017
23
Konica Minolta
1,572
24
Mitsubishi Electric
1,511
Made submission to Migration Advisory Committee 2018
25
Outsourcing
1,506
Outsourcing acquired Ntrinsic 2015, Liberata, JBW, Orizon, Allen Lane 2016, Northgate 2018
26
Yazaki
1,462
Automotive manufacturing
27
Unipres
1,396
Investing for next generation Nissan Juke to be launched 2019
28
Brother Industries
1,384
Brother acquired Domino Printing 2015
29
Olympus
1,348
Medical equipment
30
Sumitomo Mitsui Financial Group
1,339
Established German entity to deal with Brexit risk
TOTAL
88,176
© Rudlin Consulting Ltd

If you would like more detailed analyses, by sector or individual companies, please contact pernillerudlinrudlinconsultingcom, outlining the kind of areas you would like covered – we can incorporate a range of data and information in English and Japanese, covering the history, development and structure of Japanese companies in Europe, Middle East and Africa.

*greater part of year occurs in 2017, eg Apr to Mar 2018 or Jan to Dec 2017. Total of all employees at subsidiaries in UK consolidated at group level in Japan
Download pdf here:
Brexitwatch Top 30 Japanese Employers October 4 2018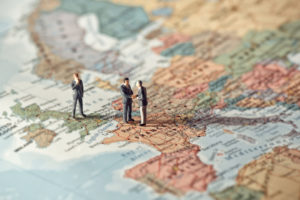 We've been tracking the 30 biggest Japanese employers in the UK for over 3 years now, so it seems a good moment as Brexit draws nearer to see what changes they have made over the past three years, explicitly or implicitly, to prepare for Brexit and beyond. Overall, the top 30 Japanese companies in the UK have had a good 3 years' in the UK, with total number employed increasing by nearly 15% to just under 90,000, out of the 140,000 employed by 1000 Japanese companies that is usually cited. I even wonder whether that 140,000 ought to be revised substantially upwards, as I believe the estimate dates from 2015.
However the average increase conceals some hefty drops (Fujitsu, Nomura and Yazaki) and substantial increases – the latter largely due to acquisitions.
Nearly every annual report from the companies that make up the 30 biggest Japanese employers mentions Brexit, but few state explicitly what actions they have taken to deal with the risk, unless they are financial services companies facing regulatory issues.  Most note that the outcome is uncertain, and that they are monitoring and planning.
No tax haven please we're Japanese
As well as Brexit, another factor that some Japanese companies in the UK have to take into account is the tightening of the Japanese tax haven law.  Passive income such as dividends and royalties, if received in a country with a corporate tax below 20%, will be subject to charges from the Japanese tax authorities.  The UK corporation tax rate is 19%, due to go down in stages to 17% and Theresa May has recently promised "whatever your business, investing in a post-Brexit Britain will give you the lowest rate of corporation tax in the G20."
As I stated in my speech to the UK Tax Forum, because of their long term, stakeholder oriented, risk averse ethos, Japanese companies are not really interested in the UK as a tax haven. Panasonic, seen as a bellwether in terms of corporate governance in Japan, cited the tax law as the reason to move its headquarter function from the UK to the Netherlands, where the headline rate of corporate tax is 25% (although sweetheart deals can be done). I also think that the decision of the European headquarters in the UK of trading companies Sumitomo Corporation and Mitsubishi Corporation to sell their shares in investments such as Princes and Triland Metals in the UK to their Japan headquarters is part of this drive – to avoid being seen as using the UK as a tax haven for their dividend earnings.
Whose standards are they anyway?
Japanese companies would be more interested in the second part of May's statement – "you will access service industries and a financial center in London that are the envy of the world, the best universities, strong institutions, a sound approach to public finance and a consistent and dependable approach to high standards but intelligent regulation".
But of course the question they will be asking is "whose high standards?"
There are around 200 Japanese companies with manufacturing in the UK, and we estimate around 50% of their production on average goes to the EU (excluding the UK). 30% is to the UK and the remainder to the rest of the world. In Toyota's case, over 80% of their production in the UK is exported to the EU. So it's no surprise that, as repeatedly stated, including in the Japanese Ministry of Finance's "Message to the UK and the EU" of a couple of years' ago, Japanese business want harmonised regulations and standards across the UK and the EU.
All the Japanese financial services companies affected by EU regulation have taken action – Hitachi Capital and MUFG have strengthened or set up bases in Amsterdam, MS&AD in Brussels, Sompo International in Luxembourg, SMFG, Mizuho and Nomura in Frankfurt.
The rise of the pure UK plays
Looking at who's in and who's out of the Top 30, the rise of "pure services" is noticeable, largely through acquisitions such as MS&AD acquiring Lloyds underwriters Amlin and InsureTheBox, Dentsu acquiring multiple advertising and marketing agencies in the UK, Outsourcing acquiring recruitment agencies and government debt collectors. Bubbling under are Park24, now the owner of National Car Parks. Many of these investments are very domestic UK market oriented, so Brexit proof in the sense that they are not reliant on the European single market in terms of supply chains, regulation or freedom of movement.
Conversely manufacturing companies have dropped out – such as JTI, with the closure of its Gallaher factory in Northern Ireland last year and Fujifilm, who have three different production sites in the UK.
Freedom of movement and solutions
As well as emphasising the need to harmonise regulations and standards, and ensure tariff free trade, the Japanese government "Message to the UK and the EU" of two years ago also pointed out that Japanese companies in all sectors employ large numbers of non-British EU nationals in the UK.  Because many of them have UK -based regional headquarters, or have design and engineering or customer support centres in the UK, they rely on the freedom of movement of these non-British EU nationals as well as the freedom of movement of British employees themselves, to visit or be seconded to client sites to provide pre sales, installation and aftercare support.  This also applies to Japanese engineers visiting the UK from Japan who at the moment are finding themselves being turned away because they gave the wrong answer at the border, saying they have come to the UK "to work".
This last issue is likely to be raised quite insistently in any post Brexit trade deal between Japan and the UK, and if not solved, I would expect to see the numbers employed by the Top 30 in the UK to fall in the years to come.
Click below to see the rankings (pdf file)
Brexit watch Top 30 Japanese employers in the UK Sep 2018 Rudlin Consulting Ltd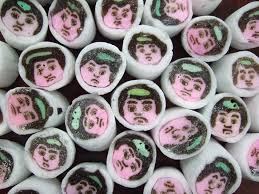 There are more than 80 listed Japanese companies who have more non-Japanese than Japanese employees, but are they truly global companies?
The companies with the largest proportions of non-Japanese employees are mostly electronics manufacturers with factories in Asia and China – Foster Electric (98.9% of its employees are non-Japanese), UMC Electronics (98.5%), Mabuchi Motor (96.4%) and Minebea Mitsumi (91.6%) for example.
Two of these have no non-Japanese in management positions, according to Toyo Keizai. (who define "management" as having management positions in the Japan headquarters). Minebea Mitsumi (with 9 non-Japanese managers representing 0.5% of management) has at least set a goal of having 10% of its management to be "diverse" and Toyo Keizai says there are more cases of, say, a Thai employee being seconded to Indonesia and then moving to Japan headquarters as part of a management development path – something that is more common in Western multinationals.
The Japanese company with the largest number of non-Japanese employees in absolute terms is Sumitomo Electric Industries – a big employer in the Europe, Middle East & Africa region too – with several automotive wire harness factories in Africa.  Other companies with large numbers of non-Japanese include the NYK group (due to employees manning ships and other logistics operatives) and NTT (who have acquired large multinational IT services companies like Dimension Data).
In terms of largest proportions or absolute numbers of non-Japanese in management in their headquarters, Nissan with 163 non-Japanese managers (5.9%) and Nomura with 181 non-Japanese managers (4.1% of management) are the standout companies in Toyo Keizai's Top 100. The only other companies in the ranking with non Japanese management in double figures are Panasonic (27), Honda (15), Denso (15), Dentsu (14), Fujifilm (14), Fujitsu (14), and Daikin (10).
It is very tough being one of a handful of non-Japanese managers in Japan HQ, and I would agree with Toyo Keizai's implication, that to offer truly global careers in a global company, both to Japanese and non-Japanese employees, the number of non-Japanese in management positions in the headquarters need to increase substantially in order to reach the kind of critical mass that makes a difference.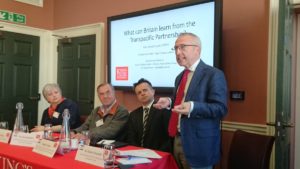 I was a panellist for the UK Trade Forum on 25th September 2018, on Japanese business and government viewpoints in response to the UK's request to join the Comprehensive and Progressive Agreement for the Trans-Pacific Partnership (CPTPP, TPP as was, often known in Japan as the TP11)
The Chatham House rule was invoked, but I believe that I am allowed to report what I said, so long as I don't attribute any comments to the other speakers.
As I only had 10 minutes, I decided to focus on risk aversion to explain Japanese reactions to Brexit and the UK joining the CPTPP.  Even so, I had to drop the final part of my speech, so I will add this back in at the end:
"I have spent more than 45 years now living in or visiting Japan and working with or for more than 200 Japanese companies, and one generalisation I feel I can make, even though I am well aware of the dangers of stereotyping, is that Japan as a nation – as well as Japanese companies – are highly risk averse.
The geopolitical angle
I was reminded of this when I attended a lecture by Koji Tsuruoka last week, the current Japanese Ambassador to the UK, who was also the chief negotiator for Japan for the TPP. He gave a very powerful, thought-provoking speech, tackling head-on controversial subjects like Japan's behaviour in WWII, whaling, defending Big Pharma IP interests in trade negotiations and so on, in a way that didn't seem strictly necessary given it was an audience of Japanophiles, but I think his message, on reflection, was very clear.  Japan feels very vulnerable, with neighbours such as China and North Korea and Russia, and supposed allies and defenders such as the USA now behaving unpredictably, and it needs a rules based international order because it is energy and resource poor and relies on other countries for imports of these things.  WIthout a rules based international order being adhered to, countries behave unpredictably, and this can lead to war.
So this is why Tsuruoka and other Japanese government representatives and ministers have been very positive and welcoming of the UK wanting to join the CPTPP or roll over the EU-Japan EPA, even if the practicalities of this are not clear. They worry that the UK leaving the EU means the UK is also leaving that rules based international order, so needs to be roped back in somehow.
Why are Japanese companies so risk averse?
So that's the geopolitical side to this – for the rest of my ten minutes I want to look at the Japanese business side, and three sectors in particular, what kind of trends we are seeing and how they are reacting to Brexit and what TPP might contribute in terms of mitigation or otherwise.
So why are Japanese companies so risk averse?  I think it's because they operate on a very different model to the Anglo Saxon, short term, shareholder value model. It could be called a stakeholder model, but primarily the motivation is not to make a quick profit, but long term survival. So they don't want to do anything so risky as to jeopardise that, and they are very hot on ESG – Environmental, Social and Governance – issues.  It's one of the really good things about Japanese companies, why I am still a fan.
So when the Japan bashing started happening in the 1980s, and many Japanese remember Americans taking hammers to Japanese cars, Japanese companies decided that foreign direct investment was the way forward, and started up factories in the USA and of course also in the UK, with Nissan, and then Honda and Toyota.
They chose the UK – and the UK is the recipient of 40% of Japan's cumulative FDI into the EU, and has the largest Japanese population in the EU, including intra-company transferees – (but both those numbers are declining these past couple of years – I leave that to you to conclude why, but a hostile environment certainly isn't helping) – because the UK was seen as a stable, rules based system, low risk place to invest, and of course because we were then members of the EU and a gateway into the EU.
So what is happening now with Brexit in terms of Japanese risk aversion, is that it is tipping them into making decisions and directions they were going in anyway.  Looking at the three main sectors of Japanese investment in the UK – automotive and supply chains, IT and electronics and "pure" services – these sectors make up the bulk of the around 1000 Japanese companies in the UK, employing around 140,000 people.  Actually many of the 1000 don't really count because they are paper companies, brass plates, or several versions of the same company, but there are 30 or so really big employers who make up more than half of those 140,000 employees.
Automotive supply chains – a pivot to a new chain of right hand driving nations?
So for Japanese companies, trade negotiations aren't really about trade in products so much any more, more about protecting their foreign investments.  Even then, to be realistic, the EU only makes up around 10% of Japanese companies' turnover.  Asia is still the really big market outside of Japan, and within that, China, and then secondly the US.  And the UK is probably only around 10% of the EU total.  But the UK is also host to a lot of regional HQs and of course the three car plants.
The main trends you see in the automotive supply chains is that they are shifting eastwards in Europe, to the Czech Republic, Slovakia, and Japanese car manufacturers also have factories in Russia and Turkey, and the suppliers – of wire harnesses for example – have factories in Africa.  So Brexit is accelerating that shift.
Can the CPTPP help with this?  Well I suppose there are a large number of CPTPP members who are right hand driving like the UK, but when you look at what sells in Australasia for Toyota, it's pick up trucks like the Hilux, whereas Toyota in the UK is manufacturing the Auris/Corolla.  I suppose that shift could happen – at least then there is access to a market of over 100 million, which is supposed to be the minimum to sustain an automotive supply chain.  Honda is already trying to sell half of its Civic production from Swindon to the US, so it could happen, despite the distance.
Information technology and electronics – integrated disintegration
You're also seeing a shift in the power balance in those supply chains, towards the components suppliers, and IT, because of Big Data, the Internet of Things and so on.  Which brings me to the second major sector – information & communication technology, electronics etc.  Here you're seeing what I call an integrated disintegration. Japanese companies are becoming more B2B, solutions based, and trying to integrate back office functions, but also customer support, technical support into low cost locations with multilingual educated workforces – so in Europe this would be Portugal, or Poland.
But at the same time, the regional management and sales are becoming more dispersed.  Anyone who has worked in a multinational as I did working at Fujitsu will know what this means – endless fights about who gets what in terms of money or actually doing the work, and whereas the UK often won those fights, I am beginning to see signs that Japanese companies are reverting back to the country model, are finding the matrix system just too tough.  If you've ever run a global or regional virtual team, as I did, you can understand why.  So there is a drift away from the UK and to Germany or the Netherlands, as we've seen with Panasonic, and it would seem also Sony now, accelerated by Brexit. And that's bad news for UK suppliers of services to those Japanese companies.
Pure services also need a rule based international order
But Panasonic did not just cite Brexit as a reason for moving its headquarters to the Netherlands. It was also to do with the tightening of Japan's tax haven rules from April of this year. Dividends and other "passive income" in Japan's overseas subsidiaries will be the subject of attention of Japanese tax authorities, regardless of how much real business activity they are undertaking, if the corporate tax rate is below 20%.  And of course the UK's is 19% and due to decrease further – reiterated by the Chancellor after the referendum to show that the UK is still open for business.
But actually this is not appealing to Japanese companies.  Nor is the "chlorinated chicken" approach about deregulating or having looser environmental or other regulations of much interest to Japanese companies. They want to maintain high standards, and like robust, thorough rules – again, because of the risk aversion.
But there are cultural issues beyond the need for a rules based international order
Although Japanese companies really like being in the UK and I think a lot of the commercial and financial sector companies, like Japanese banks, or trading companies like Mitsubishi Corporation that I used to work for, have no intention of entirely shifting their regional headquarters out of the the UK despite Brexit, if they can help it, one thing that keeps me in business is the cultural gap between Japan's very process and rule oriented way of managing and the more principles based, some might say "winging it" approach of British management.
I believe Japan is still very reluctant to open up its public procurement and professional services sector, even to the UK, and I can see why. There is not really a developed set of professional specialists the way we have in the UK.  Most Japanese employees follow a generalist track.  So in trade negotiations, such as the CPTTP or the EPA, it must be very difficult to find common terminology in order to agree any rules for recognition of qualifications, or mutual understanding of governance principles for services, much more difficult than defining standards for products.  "Risk" in Japanese is the same word that is used for "crisis". So it has a very negative meaning, and the neutral concept of risk management is not translatable into Japanese as a result.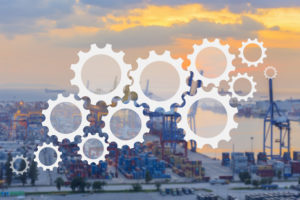 Japan's famous supply chains are under threat, and not just from Brexit and trade wars.  One of the great strengths of Japan Inc, particularly in the automotive industry, was to build eco systems of long term collaborative relationships between the Original Equipment Manufacturers or "brand name" manufacturers and Tier 1 and Tier 2 suppliers.  However the final product manufacturers were very much in the driving seat, pushing just-in-time delivery and constant pressure on cost efficiencies.
"In the past, when there was a delay in delivery the sales GM of the supplier would be on the phone to us to apologise", says THK, a major manufacturer of machine components. "Now, we have to phone them, and they often won't come to the phone."
Nikkei Business highlights three reasons why this shift in the power balance has occurred:
A decline in the number of smaller (less than 300 employees) suppliers in Japan
This was in part due to the final product manufacturers moving their factories overseas since the 1980s, which meant that many domestic suppliers could no longer stay in business. The remaining suppliers found themselves having to turn down orders from major manufacturers as they did not have the capacity.
2. Increased demand for high quality technology and components overseas
China in particular has been focusing on improving its hi tech manufacturing capability and has come to rely on Japan's high quality, high performance components.
3.  Increased demand domestically for highly specialised technology
It's becoming clear that final product manufacturers cannot go it alone in developing highly specialised technology for Industry 4.0 so Japanese final product manufacturers are having to collaborate with specialized suppliers as equals, rather than sub contractors.
So what do suppliers need to do to cope with this new eco-system?
It is dangerous for suppliers to become too reliant on one industry or one customer. Technology developed for the automotive industry can now also be used for robotics or aerospace.  There are risks to doing business with new customers.  They might steal the technology and ask Korean or Chinese suppliers to imitate it.  Which means Japanese suppliers have to make sure their technology is difficult to imitate.  But new customers that suppliers can grow with are preferable to having to compete on lead times and cost in the automotive industry.  It means Japanese suppliers have to become clearer on what their unique strengths are.
"You can improve your commercial appeal in ways other than technology.  It's important to focus your marketing on what your customer needs are" says Yuki Yamamoto, GM of corporate strategy at Hilltop.
When: Tuesday 25 September 2018  –  8.00-10.00
Where: Kings College London, Rooms SW 1.17 & SW 1.18 (The Moot Court and the Ante Room)
The UK Government has opened a consultation on whether we should apply to join the Comprehensive and Progressive Trans Pacific Partnership (CPTPP) after we leave the UK. CPTPP is a trade agreement between Australia, Brunei, Canada, Chile, Japan, Malaysia, Mexico, New Zealand, Peru, Singapore and Vietnam, which has been signed but not entered into force.
Please join the UK Trade Forum and Kings College London to discuss the issue further. We are delighted to welcome Vangelis Vitalis, who is Deputy Secretary at New Zealand's Ministry of Foreign Affairs and Trade, and was their Chief Negotiator for CPTPP from 2017 to 2018. He will be joined on the panel by Sir Martin Donnelly, former Permanent Secretary at the Department for International Trade, and Pernille Rudlin, an expert in UK-Japan business relations.
Programme
8.00 am: Registrations and coffee
8.45: Welcome from organisers
8.50: Chair's opening remarks – Guy de Jonquières, Co-Founder UK Trade Forum, former Financial Times World Trade Editor
8.55: Keynote speech –  Vangelis Vitalis, Deputy Secretary, New Zealand's Ministry of Foreign Affairs and Trade & former chief CPTPP negotiator
9.15: Sir Martin Donnelly, former Permanent Secretary, Department for International Trade
9.25:   Pernille Rudlin, Managing Director, Rudlin Consulting
9.35: Questions and discussion
10.00: Close
This event will be held under the Chatham House rule
To register, follow this link.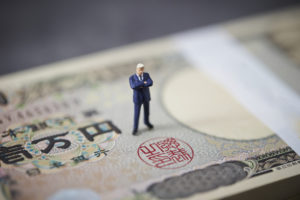 "You need to be foreign, selling wigs or pachinko machines in order to be well paid as an executive in Japan", I said in a blog post last year, when Toyo Keizai crunched their amazing database again and came out with  pay differentials for TSE listed Japanese companies,, finding that foreign executives at Nissan and Takeda, as well as presidents of Artnature (the wig company) or Universal Entertainment (pachinko) are the best paid. To which I will now add, "or retire". Japan pays even humble managers nice big retirement bonuses, so I guess it's no surpise that these are even more generous, if you're a retiring executive – moving from President to Chairman particularly.
Toyo Keizai has crunched the numbers again, this time focusing on individual executives rather than companies. Sony's former President, now Chairman Kaz Hirai comes out top with Y2.7bn/$24m total package, thanks to his large retirement pay off and performance bonus. After that, it's mostly non-Japanese again – number 2 is Joe DePinto, President of the 7-11 convenience store chain (the holding company 7 & I is Japanese) with Y2.4bn, then three board directors at SoftBank – Ron Fisher, Marcelo Claure and Rajeev Misra – the President of Softbank 's mobile side, Ken Miyauchi, is at #12. If you're wondering about Masayoshi Son, the founder of SoftBank, he doesn't feature in Toyo Keizai's Top 100, as he was only paid $1.2m.
Eduardo Minardi at #6 is another retiree, this time from Bridgestone.  Christophe Weber, the CEO of Takeda Pharma, is at #7 (his fellow board member and CMO Andy Plump is at #34). Kinya Seto, president of LIXIL, is at #8 and another retiree, Ryota Akazawa, former president (and a member of the founding family) at Fuso Chemical is #9.  Didier Leroy at Toyota is #10 (Akio Toyoda, President of Toyota is at #52).
For more details, the Nikkei Asian Review reported in English on a similar analysis by Tokyo Shoko Research earlier this year, which you can find here.
Executives at the biggest Japanese companies in Europe fared as follows:
Nissan: Chairman Carlos Ghosn at #18 with $6.5m, current President Hiroto Saikawa #36
Itochu: Chairman (retired from Presidency 2018) Masahiro Okafuji at #31 with $5m
Nomura: Koji Nagai #45 $3.8m
Fujifilm: Chairman Shigetaka Komori #46 $3.8m
Mitsubishi Corp: President Takehiko Kakiuchi #62
Canon: Chairman Fujio Mitarai #63 $3m
Hitachi: Toshiaki Higashihara #74
Dentsu: Tim Andree #75 $2.7m
Mitsubishi Electric: Chairman (retired as President 2018) Masaaki Sakuyama #88 $2.5m
Side note for Japanese corporate governance buffs, there are a LOT of Tokyo Electron executives in the Top 100 – at least 10.  Tokyo Electron forms about 40% of Tokyo Broadcasting's securities portfolio, and caused UK based shareholder activists Asset Value Investors to call TBS "an amateur fund with a small broadcasting business" and demand that they sell off their Tokyo Electron shares.