This post is also available in: Japanese
Directory of Japanese companies in the UK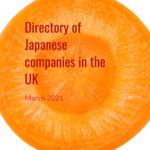 Our March 2021 directory of over 1000 Japanese companies in the UK, classified into manufacturing, wholesale, services and financial services is available for purchase as searchable pdf. Each company has a brief business description, full company name, location, latest employee total and ultimate parent company name – ideal for identifying potential investors, partners and customers.
Please email us if you would like a copy and we will issue you an invoice via Paypal (£49 + VAT). Upon receipt of payment we will email a pdf of the directory to you.
Shinrai: Japanese Corporate Integrity in a Disintegrating Europe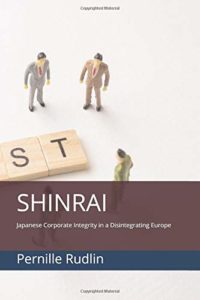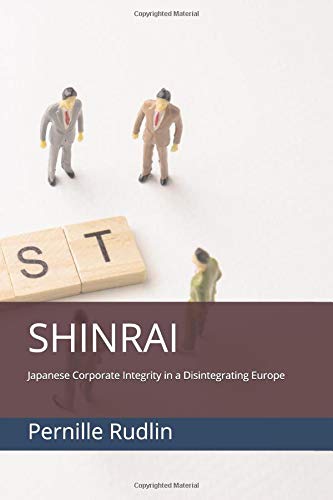 Shinrai: Japanese Corporate Integrity in a Disintegrating Europe [2019] looks at the challenges that Japanese companies have faced in Europe over the past 15 years and what the future holds for them in a region which seems to be disintegrating thanks to the rise of populism.
It gives recommendations on how Japanese companies should approach hiring, retaining and managing employees, marketing, acquisitions and corporate governance and what can they (and Europeans working with them) do to build trusted brands.
Pernille Rudlin shares her observations on working for or with hundreds of Japanese companies over the past 30 years in an edited collection of articles written for publications such as the Nikkei Weekly and Teikoku Databank News, giving practical steps on how to build trust between Japanese and European business cultures.
Omoiyari: 6 Steps to getting it right with Japanese customers
Omoiyari: 6 Steps to getting it right with Japanese customers

[2012] is an essential guide for anyone who has or wants to have Japanese companies as a customer, client or partner. Thirty three short, easy to read chapters grouped into six steps covering everything from first impressions, negotiations, communications, processes and the heart of Japanese customer service expectations.
The writer has worked for 12 years inside two of Japan's largest companies in the UK and Japan and run her own professional services firm aimed at the Japanese market for the past 15 years.
Understand "Omoiyari" – the ability to get yourself inside the customers' shoes and how to act on it, and your Japanese clients will be your customers for life.
You don't need a Kindle to read this book – Kindle apps are available for iPads, Android based phones and tablets, PCs, Blackberrys etc
The Lowdown: Business Etiquette – Japan
The Lowdown: Business Etiquette—Japan [2010] will give you practical tips on how to navigate your way through a business trip to Japan, and on how to behave and how NOT to behave in both business and business socialising situations. This guide will help to ensure that you maximise your time in Japan or in dealing with your Japanese business colleagues, thus making you a greater asset to your company and your profession. Topics covered include:
Preparing for your trip
Understanding Japanese communication styles
How to navigate your first business meeting – what to do and what NOT to do!
Overcoming the language barrier
Understanding the importance of hierarchy – consensus-building, nemawashi, and protocol
How to cope with social invitations and understand their critical importance in a business relationship
Hosting Japanese visitors
Special tips for women doing business in Japan
A list of useful phrases
Business Communication
Co-written with Japan Intercultural Consulting founder Rochelle Kopp, Business Communication [Lightworks, 2008] was written for the Japanese market, trying to put forward an easily comprehensible global standard for business communication, on topics such as clarity, consistency, formality, good questions, feedback, problem solving, non verbal communication, emails, meetings etc.
We are delighted to see it has had three 5 star reviews on amazon.co.jp
The History of Mitsubishi Corporation in London: 1915 to Present Day
The History of Mitsubishi Corporation in London [Routledge, 2000] examines the culture clashes, the friendships and the changing businesses that Mitsubishi Corporation's London branch oversaw in the 85 years since its establishment.
Review [link to PDF] on page 8 of the German Institute for Japanese Studies Newsletter, February 2001.
The journal Business History's review is here.
Kaisha no Naka no Gaikokujin
(Outsiders Inside the Japanese Company)
Written by Emiko Magoshi, Pernille Rudlin, Edward Scheckler, and Rochelle Kopp, Kaisha no Naka no Gaikokujin [JETRO Books, 1996] helps the Japanese manager with non-Japanese employees on the team. It's available from the Kinokuniya online bookstore.
Save
Save
Encyclopedia of Japanese Business and Management
Pernille Rudlin was also a contributor to the Encyclopedia of Japanese Business and Management [Routledge, 2001] .
Last updated by Pernille Rudlin at .