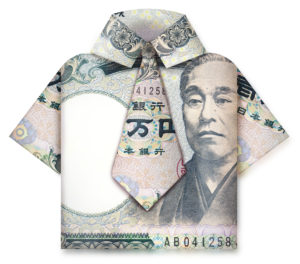 Toshiba has finally published its 2016 CSR report – somewhat low key and apologetic –  as you might imagine given its recent troubles.  It confirms that the total number of employees globally has shrunk by over 5%, with employee numbers in Europe/Africa down 10% and 6% lower in Japan.
Toshiba is still in our Top 30 Japanese employers in Europe/EMEA (see February update below) but is out of our Top 30 Japanese employers in the UK, having lost around 180 employees in 2015/6, bringing the total across all the businesses (nuclear, retail, electronic, medical – although the latter transfer to Canon at some point soon I believe) to 815.
We have added Japanese automotive suppliers NSK and Unipres to the UK Top 30 (see below for download) and revised the automotive sector analysis accordingly (see below for report).  It is increasingly apparent that while the car "brands" such as Toyota, Honda and Nissan might be slightly shrinking their workforces in the region, their suppliers are expanding.
The 9 automotive companies' 25,000 employees in the UK represent around 1/3 of the total for the UK Top 30, and employee numbers have grown around 2% in 2015/6 in the UK, compared to 7% for the whole region.
Toyo Keizai has published some new rankings on topics such as which of the major Japanese companies' turnover has increased/decreased the most the past decade, from which we have pulled out our Top 30 UK/EMEA as follows.  As you can see, automotive (names in bold) dominates the big growers too.
Companies whose turnovers have increased the most in the past decade:
Toyota #1 (8th largest Japanese company in both the UK and EMEA region)
Nissan #4 (#2 in the UK, #10 in EMEA)
Daikin #10 (#22 in EMEA) (airconditioning)
Bridgestone #14 (#13 in EMEA)
Sumitomo Electric Industries #16 (#1 in EMEA)
Lixil #23 (#20 in EMEA) (Kitchen, bathroom, housing fittings – acquired Grohe 2015)
NTT Data #26 (#7 in EMEA)
JTEKT #29 (#22 in EMEA)
Sony #32 (#6 in the UK, #14 in EMEA)
Conversely, the electronics companies dominate the list of those companies whose turnovers have shrunk the most in the past decade:
Panasonic #1 (#18 in EMEA)
Toshiba #2 (#17 in EMEA)
Sharp #3 (has dropped out of our Top 30)
Fujifilm #18  (has dropped out of our Top 30)
Olympus #19 (#24 in the UK, #27 in EMEA)
Although Panasonic has been busy rebadging itself as an automotive company recently.
And a different angle from Toyo Keizai on corporate health – those companies with the best retention rates who are also in our Top 30 UK or EMEA are:
Denso #2 (#16 in the UK, #11 EMEA)
Toyota #3 (#8 in the UK and EMEA)
Mitsubishi Corporation #10 (#19 UK, #28 EMEA)
Dentsu #16 (#10 UK, #12 EMEA)
Canon #22 (#9 UK, #4 EMEA)
Hitachi #26 (#7 UK, #5 EMEA)
Honda #26 (#4 UK, #21 in EMEA)
Itochu #26 (#3 UK, #25 EMEA)
MUFG #39 (#13 UK)
SMBC #39 (#29 UK)
Daikin #39 (#24 EMEA)
Bridgestone #39 (#13 EMEA)
Panasonic #55 (#18 EMEA) (some automotive)
Fujitsu #55 (#1 UK, #3 EMEA)
Toshiba #55 (#17 EMEA)
Asahi Glass #62 (#9 EMEA) (some automotive)
Nissan #67 (#2 UK, #10 EMEA)
Olympus #79 (#24 UK, #27 EMEA)
For further customised reports and databases on Japanese companies in Europe and the UK please contact pernille

rudlin

rudlinconsulting

com
For more content like this, subscribe to the free Rudlin Consulting Newsletter.
Read More