£0.00
Top 30 Japanese company groupings in the UK – ranked by number of employees within the corporate group.
If you would like more detail on individual company names/locations/size, take a look at our directory of over 1000 Japanese companies in the UK – available here for £49.99
Description
Top 30 Japanese companies in the UK by employer group 2021
Further insights on Japanese companies as customers or partners: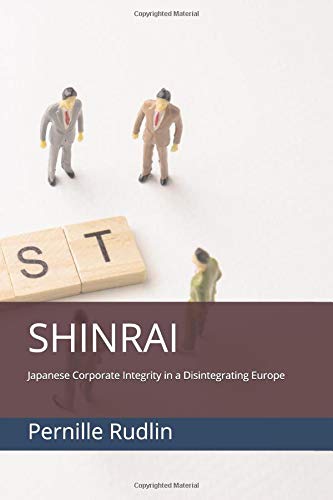 What are the challenges that Japanese companies have faced in Europe over the past 15 years and what does the future hold for them in a region which seems to be disintegrating? How should Japanese companies approach hiring, retaining and managing employees, marketing, acquisitions and corporate governance and what can they (and Europeans working with them) do to build trusted brands? Pernille Rudlin shares her observations on this from working for or with hundreds of Japanese companies over the past 30 years in an edited collection of articles written for publications such as the Nikkei Weekly and Teikoku Databank News, giving practical steps on how to build trust between Japanese and European business cultures.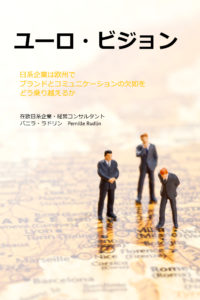 『ユーロビジョン:変わりゆくヨーロッパで日系企業が信頼を構築するには』(2019年刊)では、ヨーロッパの日系企業が過去15年間にどのような困難に遭遇してきたのか、ポピュリズムの高まりを受けて「まとまり」を失いつつあるかのように見えるヨーロッパにおいて今後何が待ち受けているのかを考察します。
また、ヨーロッパの日系企業(とそのパートナー)が人材確保と人事管理、マーケティング、企業買収、ガバナンスなどに対してどのようなアプローチを取るべきか、信頼されるブランドを構築するには何をすべきかについてのアドバイスも提供します。
パニラ・ラドリンが過去30年以上にわたり数百社に上る日系企業とかかわってきた経験に基づき、これらの点についての洞察を共有します。「日系ウィークリー」と帝国データバンクの「帝国ニュース」をはじめとする刊行物への寄稿記事を編集し直した本書で、日本とヨーロッパのビジネス文化の間に信頼を構築するための実践的なステップをご紹介します。
Omoiyari: 6 Steps to getting it right with Japanese customers

is an essential guide for anyone who has or wants to have Japanese companies as a customer, client or partner. Thirty three short, easy to read chapters grouped into six steps covering everything from first impressions, negotiations, communications, processes and the heart of Japanese customer service expectations.
For more content like this, subscribe to the free Rudlin Consulting Newsletter. 最新の在欧日系企業の状況については無料の月刊Rudlin Consulting ニューズレターにご登録ください。