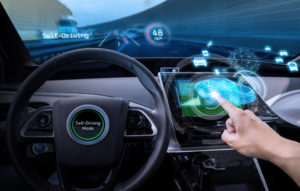 American private equity companies such as Bain and KKR have been active in Japan recently, making me wonder whether the companies they acquire should no longer be classified as "Japanese". Bain are about to take on WPP's stake of Japanese ad agency ADK and led the consortium which acquired Toshiba's chip business. KKR recently completed its acquisition of Calsonic Kansei from Nissan and two businesses from Hitachi (power tools and chip making).
The members of the Bain and KKR teams that undertook the acquisitions are mostly Japanese nationals, but a recent article 院Nikkei Business about how Calsonic Kansei is developing since the acquisition shows that they are trying to inject a more Anglo Saxon way of thinking.  When it was still under the Nissan umbrella, its main focus was how to respond to Nissan's requests.  "Now, it is not 'how' but 'what' that is important " says Kazuhiro Sato, in charge of product planning.
Calsonic Kansei is aiming to raise its non-Nissan customer base from 20% to 30% and is hoping to do this through developing new technologies for electric vehicles, such as air conditioning – building on its experience of developing components for Nissan's Leaf.
Calsonic Kansei has also launched a cyber security subsidiary White Motion as a joint venture with French company Quarkslab.
Calsonic Kansei have around 2000 employees in Europe, the bulk of which are in the UK (making it #18 in our Top 30 Japanese UK employers), where there are two factories resulting from the acquisition of Llanelli Radiators in 1989 and Marley Foam in Sunderland – it also has factories in Romania and Spain.
Calsonic Kansei is the result of a domestic merger of Calsonic (air conditioning) and Kansei (display meters) in 2000, the year after Carlos Ghosn took over at Nissan and declared that only 4 of the 1394 companies that Nissan had shares in were "indispensable".  Which the 4 companies were was not clear, but Calsonic and Kansei were not among them.
Calsonic Kansei fought back by adopting the "cockpit module" concept which had become popular in Europe, to the extent that they even installed production lines for it in Nissan factories.  Nissan then increased its share in Calsonic Kansei in 2005.
However Ghosn continued with his open procurement policy and it became clear to Calsonic Kansei too that becoming too dependent on one customer was not healthy or conducive to high growth.  When the capital alliance with Mitsubishi Motors was formed in 2016, Ghosn also talked to Roberts and Kravitz at KKR about selling Nissan's share in Calsonic Kansei.
Calsonic Kansei might still be swallowed up in further industry restructuring.  It is several orders of magnitude smaller than giants such as Bosch or Denso.
Calsonic Kansei's president Hiroshi Moriya says although there was anxiety at first when KKR became the new owners, since then as sales to Nissan have not decreased and KKR is helping the company to find new people to build relations with overseas customers, employee motivation has improved and they are looking for new ways to revitalize the organisation, such as joint project teams between Japanese and non-Japanese engineers.  "It is important not to fear failure and to be ambitious.  What is important is speed.  I keep telling everyone in the company that mistakes can be fixed."
For more content like this, subscribe to the free Rudlin Consulting Newsletter. 最新の在欧日系企業の状況については無料の月刊Rudlin Consulting ニューズレターにご登録ください。
Read More