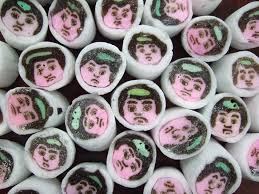 March has always been a stressful, uncertain month in Japan.  Most companies, schools and universities start their new year around April 1st and this is also when corporate promotions and restructurings are announced.
Prime Minister Abe has been adding to the stress by trying to push through various labour market reforms, aimed at expanding "discretionary labour" by the end of the parliamentary session in June, but has had to row back on some of them due to the data on which they were based turning out to be severely flawed.
Status conversion rule
One piece of legislation which will be enacted from April this year is the new status conversion rule.  This will allow fixed term employees renewing contracts for more than five years – usually temporary workers dispatched from staffing companies, or part time workers or contract workers – the right to switch to indefinite employment with no fixed period.  In other words, the kind of lifetime employment, regular contract that Japan's seishain (proper staff – see other posts on this here) have.
The gap in status, job security and benefits between seishain and" irregular workers" has been an enduring sore in Japanese society since the immediate postwar period of labour shortages in Japan when the lifetime employment system became established.  The proportion of irregular workers in the Japanese workforce has grown since the 1990s, to around 37.3% of the workforce – 10% up on 10 years' ago.
Irregular workers will disappear – maybe
Toyo Keizai magazine has an article headlined "Irregular workers are disappearing" saying the new status conversion rule will be a big shock to companies that rely on non-permanent employees.  However surveys show very few employees and even HR managers are aware or understand the new rule, and companies are not making much effort to stimulate interest in it, unsurprisingly.
Japanese recruitment agencies go global – again
Presumably it will also be a shock to staffing agencies in Japan too, who have done rather well out of the rise in this sector of the workforce.  There is a further rule imposing a three year deadline for temporary employment from a temping agency, after which the company will have to hire the employee directly – which will come into force from September.
No wonder recruitment agencies have started a second bout of acquisitions overseas – recent acquisitions in Europe include Outsourcing acquiring JBW, Liberata and Ntrinsic in the UK and Orizon in Germany and Recruit acquiring USG People in the Netherlands.
For more content like this, subscribe to the free Rudlin Consulting Newsletter. 最新の在欧日系企業の状況については無料の月刊Rudlin Consulting ニューズレターにご登録ください。